Metabones EOS E-Mount Mark II (left) and the Mark I (right)
The newly updated Metabones EOS E-Mount adapter arrived at EOSHD HQ recently and it improves pretty significantly on the first generation adapter, which I'm using at the moment on the FS100 as the default lens mount.
E-mount glass is a bit lacking so the Metabones Canon adapter I cannot do without. Even though a lot of my EOS mount lenses are manual focus (like the Samyang 35mm F1.4) the electronic contacts a necessity for those needing image stabilisation and electronic aperture adjustment on Canon EF lenses. No other adapter to date has come close to the Metabones in terms of build quality and compact size either. The adapter is no bigger than it needs to be and needs no external power source. All the controls function on the camera side as if you're using a C300.
With the Mark II the tripod mount is now removable, although it was very discrete on the Mark I anyway that is nice to see.
More importantly for me the internal reflections issue has been addressed with a circular opening rather than the rectangular cut out in the original adapter. Even after the felt fix to the first generation version I was still getting a few occurrences of ghosting from internal reflections.
Electronically the adapter has also been revised. The adapter now draws less power with a new "Green Power-Save" mode helping to reduce aperture diaphragm and image stabilization actuation during live view.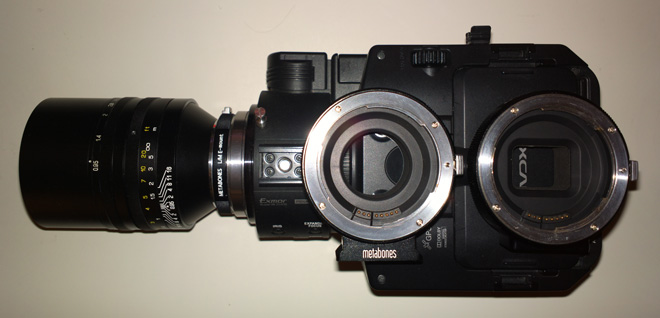 The new firmware is pretty good.
Before I was getting a few misreported apertures on some lenses like the Tokina 11-16mm F2.8 but now that reports F2.8 correctly and everything works as expected.
If you've held off on the Metabones adapter so far because of the early bugs, now you can buy with confidence. I completely recommend it 100%.
Now I call on Metabones to liberate the Micro Four Thirds system and let it run freely in the land of Canon EOS.