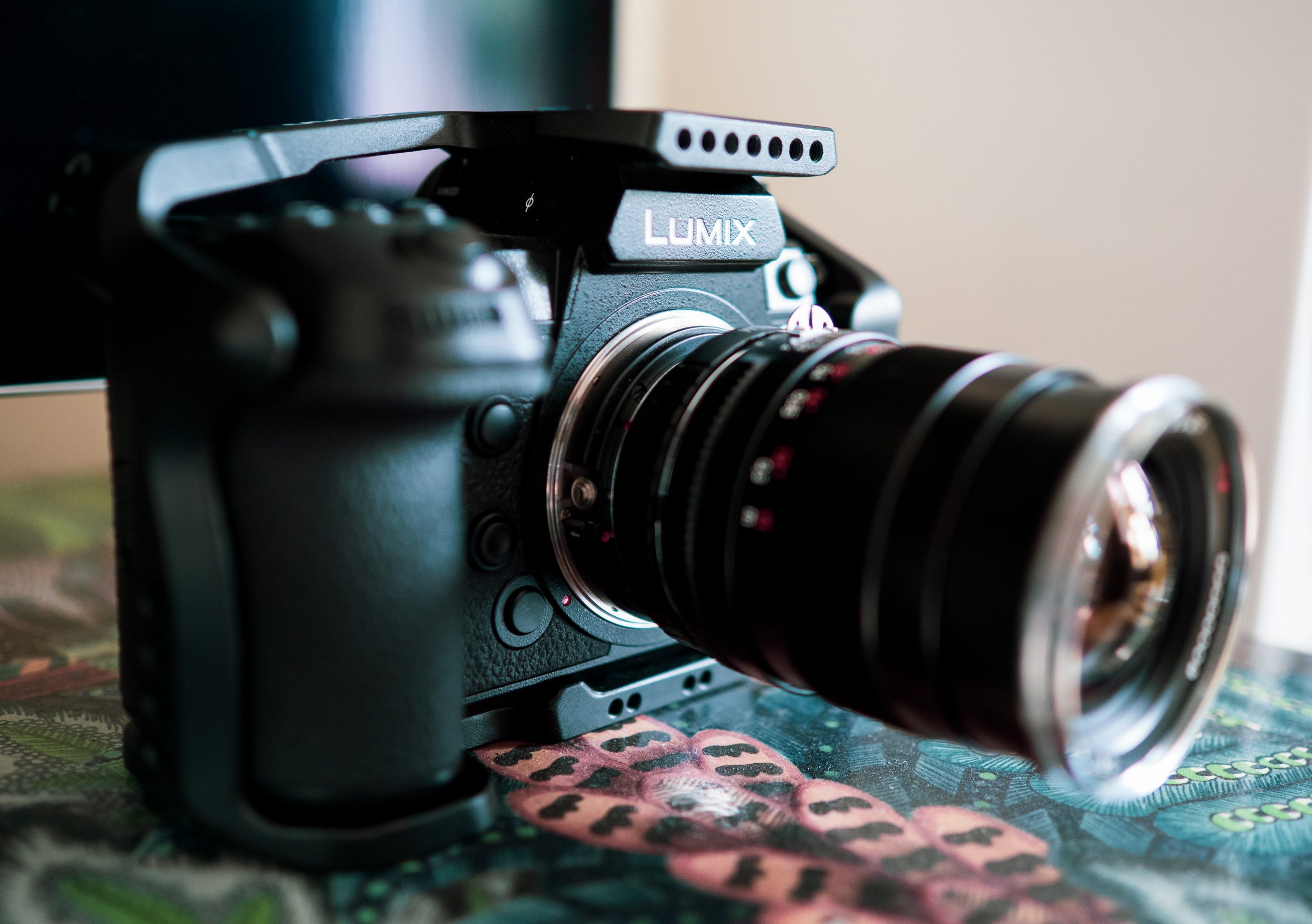 Panasonic S1 owners continue to get a generous deal.
Panasonic has today announced firmware update 2.0 for the camera.
In a nutshell, the S1 gets a lot of the S1H high-end recording options. 5.9K and C4K in 10bit. 4K/60p in 10bit. Anamorphic 4:3 12bit RAW at anything up to 5.9K via HDMI.
Panasonic did not stop there. The S1H now has BRAW output (to the Blackmagic Video Assist 12G HDR), and the S1R gets 10bit Hybrid LOG Gamma as well as a 5K mode similar to the Leica SL2.
Here are the headline features:
S1 version 2.0:
5.9K/C4K and 4K60/50p 4:2:0 10bit internal video recording and 5.9K/4K/Anamorphic (4:3) 3.5K 12-bit RAW video data recording over HDMI on an Atomos Ninja V (Pro Res RAW)
Anamorphic mode and timecode function
S1H version 2.4:
5.9K / 4K / Anamorphic (4:3) 3.5K, 12-bit RAW video data output over HDMI to Blackmagic Video Assist 12G HDR monitor-recorder (Blackmagic RAW)
"Panasonic continues to follow its philosophy and implement advanced technology developments not only to new products but also to those already released and improve existing models via firmware update."
The S1 doesn't have the internal fan or extra cooling of the S1H, so long continuous record times are limited to a maximum of 15mins in the more demanding video modes inherited from the S1H. This also ensures the S1H is the one to pick for a more professional environment and bullet proof reliability. It is wonderful to see the S1 stretched to the limits though, for enthusiasts and indie filmmakers. This camera is now a total bargain and just so capable for under $2K.
Here are the resolutions and codec options in detail:
6K/5.9K/5.4K
6K (5952x 3968)– 6K 24p 4.2.0 10-bit LongGOP 200Mbps
5.9K (5888 x 3312)– 5.9K 23.98/25/30p 4.2.0 10-bit LongGOP 200Mbps
5.4K (5376 x 3584)– 5.4K 25/30p 4.2.0 10-bit LongGOP 200Mbps
Continuous recording time of 15 minutes in these modes.
4K DCI
4K DCI (4096 x 2160)– 50p 4.2.0 10-bit LongGOP 200Mbps
4K DCI (4096 x 2160)– 50/60p 4.2.0 10-bit LongGOP 150Mbps
4K DCI (4096 x 2160)– 23.98/25/30p 4.2.2 10-bit LongGOP 150Mbps
At the top frame rates (60/50p) continuous clip length limit is 29 mins, 59 seconds in these modes. 4K DCI at standard frame rates is unlimited (4:2:2 10bit LongGOP 150Mbps).
Anamorphic 4:3 mode (3328 x 2496)
4K Anamorphic 50p– 4.2.0 10-bit LongGOP 200Mbps
4K Anamorphic 50p– 4.2.0 10-bit LongGOP 150Mbps
4K Anamorphic 23.98/25/30p– 4.2.2 10-bit LongGOP 150Mbps
Recording time limits in anamorphic mode are the same as for 4K DCI mode.
HDMI RAW
The S1 can record to the Atomos Ninja V in 12bit ProRes RAW format via HDMI connection. There is not yet the ability to record BRAW via HDMI from the S1. There is no internal RAW codec.
Autofocus improvements
The new ground-up improved AF engine from the S5 is being ported to the S1H, S1R and S1.
Improved AF performance S1H S1R S1
The upgraded AF notably excels in detection of human and its movement. In addition to the eye, face, body the head is also separately recognized by real-time detection technology to provide even more precise focusing. The camera keeps tracking the subject person even if he/she moves quickly, turns his/her back to the camera, tilts his/her head or moves far away from the camera. In addition, improvements to the DFD technology has enhanced AFC, which also enables users to keep tracking small or fast-moving subjects to capture them in crisp focus. Users can take these advantages in both still and video recording.
Human/Animal recognition can be set ON or OFF when the AF mode is set to [1-Area] or [1-Area+]. S1H S1R S1 S5
[AF+MF] can be used during video recording S1H S1R S1 S5
Recognition performance during video recording in V-Log has been improved. S1H S1 S5
And one more thing – Panasonic S1R gets 5K and 10bit Hybrid LOG Gamma like the Leica SL2
Well… This is surprising too.
The S1R will get 5K (4992×3744) recording in MOV format. In addition, [Like 2100(HLG)] has been added in [Photo Style] to support 10-bit HDR video recording.
The S1R will also now support the XLR mic adapter (DMW-XLR1).
Finally, 4K/60p and 50p 4:2:2 10bit is supported on the S1R via HDMI.
Well done Pana!!
Precise release dates for the downloads (end of March and early April) are to be found here at Panasonic's website.