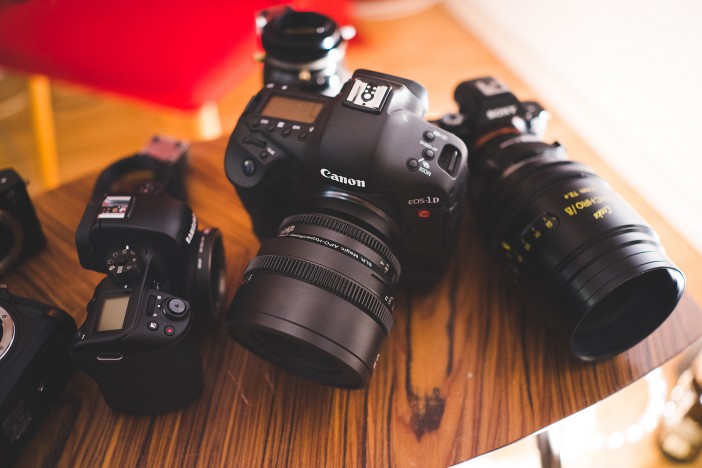 Last February I made the first EOSHD video quality charts 2014. This was an at-a-glance chart of image quality delivered by every camera I can possibly think. This year I've decided only to include the cameras I've direct experience of shooting with in my own filmmaking projects, with only a few exceptions such as the Sony F35 and Canon C300. I've also removed cameras that have been superseded by very similar ones (such as the GH2 by the G6, sharing the same sensor).
Here are the results…
The cameras are divided into 2 leagues. The league 1 cameras can be considered 'a class apart' from the league 2 ones.
This isn't an all out technical or objective scientific list. It's subjective and emotional because images are. The Digital Bolex would fall well short of a 4K camera for resolution but the overall 'feel' of the camera as a film stock really stands out from the pack for me and 'Super 16mm' is still a great format. Like-wise full frame and 14bit raw do the same for the Magic Lantern enabled 5D Mark III.
League 1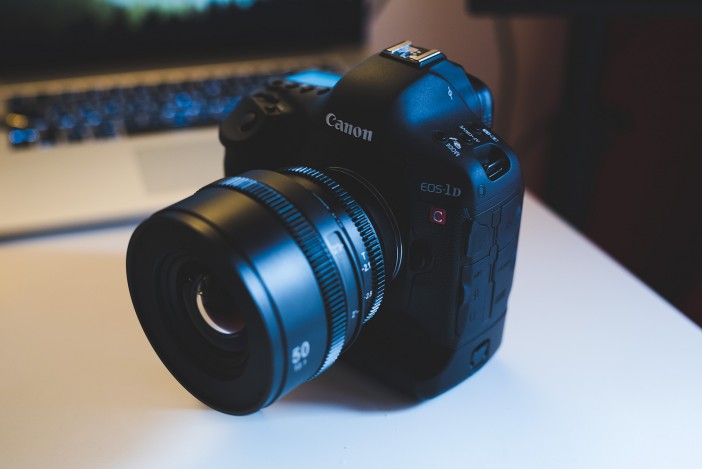 League 1 at a glance
Canon 1D C
Sony A7S (4K HDMI)
Canon 5D Mark III (ML raw)
Canon 5D Mark II (ML raw & AA filter)
Sony A7S (internal 1080p)
Sony F35
Digital Bolex D16
Samsung NX1
Blackmagic Cinema Camera
Panasonic GH4
Kinefinity KineMINI 4K
Blackmagic Production Camera (BMPC)
Canon C300
Nikon D750
Canon C100 Mark II
Blackmagic Pocket Cinema Camera (BMPCC)
1. Canon 1D C
Why buy: A true Hollywood calibre cinematic image and price starting to make more sense (used)
Defining attributes: 1.3x crop 4K from a very good sensor which offers more natural, cinematic colour than the A7S and a 12 stop dynamic range where all of it is usable in Canon LOG mode. Detail is crisp but organic thanks to a strong anti-aliasing filter. Does not look 'over-sharpened'. 4K is recorded internally to CF card so can be used bare bones with no rig, which is exactly the raison d'être of a small digital camera and where the closest competitor (A7S) falls short. Build quality is much more robust as is weather sealing.
Cons: Large file sizes and tough to edit the files natively in anything but FCPX, short on video features, poor 1080/60p quality, no peaking, no magnified focus assist whilst recording
Price: $5k to $7k used ($12k new)
2. Sony A7S (4K HDMI)
Why buy? Full frame 4K and great in low light
Defining attributes: Low light performance is incredible and via HDMI the 4K image is extremely detailed – very good for the money. However the image falls short of the 1D C and internally it only goes to 1080p.
Cons: Unbalanced ergonomics when attached to large external recorder, no internal 4K codec, S-LOG over 4K HDMI not up to internal standard, tricky to get colour right
Price: $4.5k with Shogun recorder for 4K (A7S is $2.5k body only)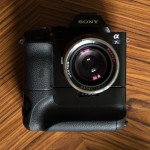 3. 5D Mark III /w Magic Lantern Raw Video
Why buy? The full frame look and raw together in one tiny hacked camera
Defining attributes: Incredible colour, film like grain, full frame sensor, and the power of a raw workflow. Not for the faint hearted and files sizes are huge but it's truly a thing of beauty. The merits of this image outweigh the merits of 4K alone which is why it is placed so much higher than the GH4.
Cons: Iffy continuous recording reliability and enormous file sizes are a downer
Price: $3k new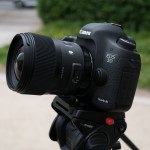 4. 5D Mark II /w Magic Lantern Raw Video and VAF-5D2b
Why buy? Full frame sensor and 14bit raw video for cheap
Defining attributes: With 972p 14bit raw up to 25fps continuously this is as close to the 5D Mark III as makes no difference. It just needs the anti-aliasing filter installing and then – bang – it's on the same level for FAR less money. Over ISO 800 grain is pleasing but ISO 1600 is the upper limit for this camera, where as the 5D Mark III can push on for another stop or two before it becomes unusable.
Cons: As 5D Mark III raw
Price: $1k used, but VAF extra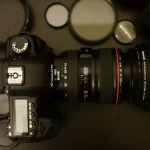 5. Sony A7S (internal 1080p)
Why buy? If you don't need 4K or raw this is the one to get.
Defining attributes: As you can get to the beauty of 5D Mark II/III raw video with a compressed codec and amazing at very high ISOs.
Cons: Needs to be shot S-LOG for best results which is tricky to grade and native ISO 3200 – better get those ND filters out and reserve bundles of time in post
Price: $2.5K new
6. Sony F35
Why buy? Former Hollywood workhorse and $250,000 kit, 2K uncompressed RGB from Super 35mm CCD with 13 stop dynamic range and global shutter
Defining attributes: Wide dynamic range, film-like colour reproduction and virtually no artefacts (no rolling shutter skew or moire)
Cons: Heavy, bulky and requires external recorder, huge file sizes, no 4K
Price: $10k used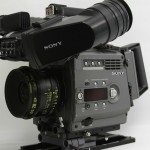 7. Digital Bolex D16
Why buy? Two reasons – colour response and global shutter
Defining attribute: This is a cinematic image and a half when it comes to skin tones and colour, you will see the difference. Dynamic range is also excellent and you will gain the power (and pain) in post of a raw workflow. Well matched to Super 16mm lenses – it's a Super 16mm CCD after all. A more analogue feel than digital and very organic.
Cons: Requires external monitor or EVF, ergonomics not brilliant, needs to be kept to ISO 200-400
Price: $3k new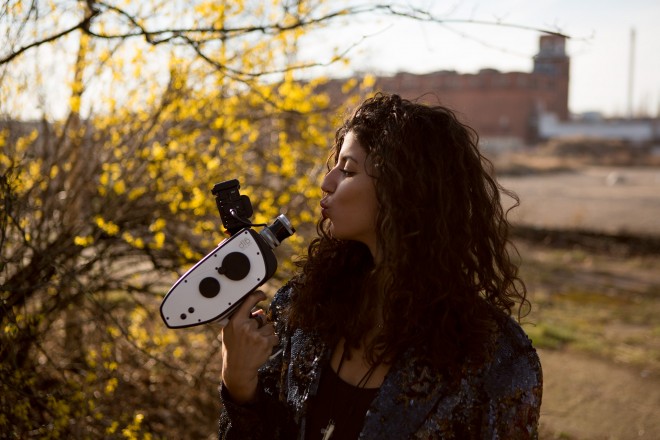 8. Samsung NX1
Why buy? A modern power-house of an image with small file sizes
Defining attribute: Per dollar and per megabyte this is the best image of the lot if you need 4K. Very good colour and Super 35mm size sensor with at least 11 stop dynamic range. Overall look reminds me of C300.
Cons: Some evidence of heavy compression, no fine grain and ugly noise texture at high ISOs, heavy rolling shutter in 4K, currently a lengthy transcoding run for H.265 to edit-ready codec
Price: $1.5k new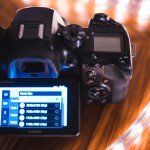 9. Blackmagic Cinema Camera 2.5K
Why buy? Massive dynamic range and highlight latitude, great colour
Defining attribute: The BMCC still has one of the most cinematic images available especially in 2.5K raw. The ProRes isn't as nice. Due to a CMOS sensor though it has a slightly more digital than analogue feeling vs the Digital Bolex. Overall though it's beautiful. I regret selling mine.
Cons: Heavy and needs external battery, very basic ergonomics (although touch-screen works well for menus), 2.3x crop sensor
Price: $1.9k new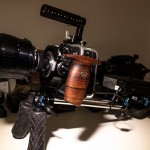 10. Panasonic GH4
Why buy? More feature packed than any other camera in price range
Defining attribute: Although short of the NX1 in terms of image quality and with a smaller sensor the GH4 packs a large punch and when paired with the right glass it is capable of some very cinematic results. Excellent dynamic range and detail levels. Huge range of adaptable glass and of course Speed Booster to get the look closer to that of Super 35mm. Very small file sizes for 4K and directly editable even on a laptop. Files maintain a fine grain.
Cons: Compared to NX1 gets muddy in dim light with some evidence of heavy compression especially in shadows, 2.3x crop sensor smaller than Super 35mm (1.5x crop) and colour isn't as nice
Price: $1.7k new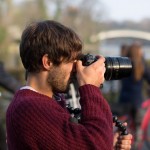 11. Kinefinity KineMINI 4K
Why buy? Feature packed – 4K raw, 100fps 1080p, anamorphic modes
Defining attribute: 12bit 4K raw internally to SSD drives is not to be sniffed at. Very cinematic but skin-tones need careful grading to look right. In good light comes close to the best in this league like the 1D C but the cons listed below can be significant. It also appears to lack the radiant warm colour of Canon's best sensors under certain white balances.
Cons: Too heavy and power hungry, unintuitive control scheme, enormous files in 4K raw, no lens stabilisation (active EF mount does not support it)
Price: 4.5k EUROS new + shipping & tax
EOSHD review coming soon
12. Blackmagic Production Camera
Why buy? Internal 4K ProRes
Defining attribute: Although deficient in low light and dynamic range compared to the BMCC 2.5K, the 4K version makes up for it in resolution, a Super 35mm sensor and global shutter. Pretty simple choice really… just be sure to choose the right one for the job.
Cons: Heavy fixed pattern banding and noise above ISO 400, heavy and needs external battery, very basic ergonomics
Price: $3K new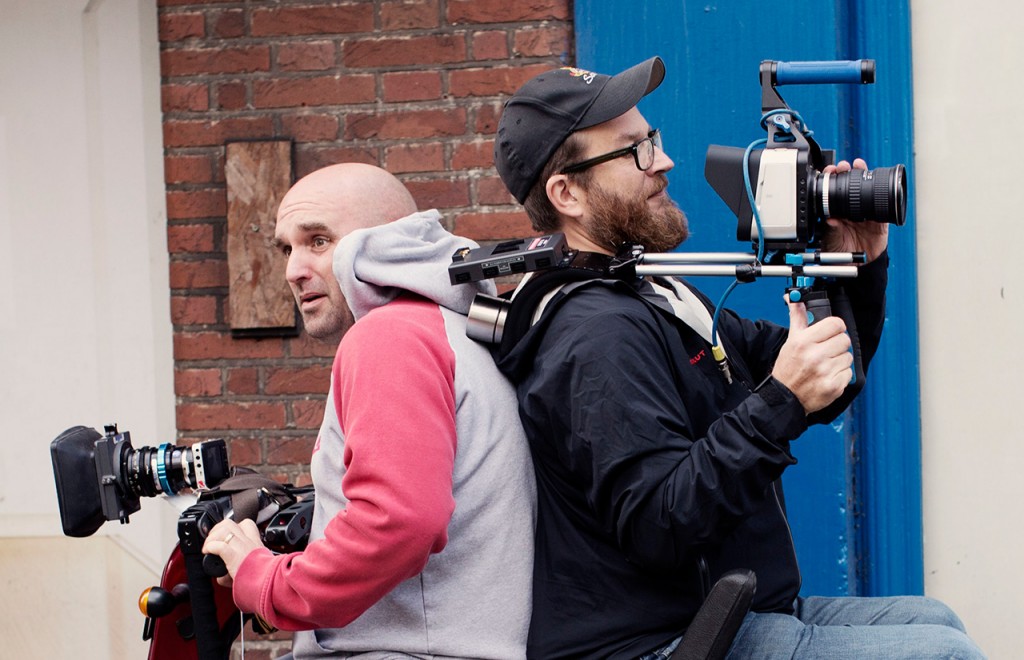 13. Canon C300
Why buy? Industry workhorse and great all-rounder, also good low light
Defining attribute: The C300 has a filmic image, fine grain, edit ready codec and ergonomics along with good monitoring out of the box and a form factor that lends itself well to handheld work with stabilised lenses and no rig. However the image lacks the 'charm' of the raw shooting cameras, doesn't offer a leap in image quality considering the price and falls well short of the 1D C's 4k image. If low light is important this moves ahead of the Blackmagic cameras overall.
Cons: Expensive, only 1080p, no higher frame rate than 30p
Price: $12k new
14. Nikon D750
Why buy? Easy to use and full frame
Defining attribute: If raw and 4K are too much to handle, look no further than the D750 (and D810). These have very capable 1080p images which are easier to get right in post with the Nikon Flat Profile than with the Sony A7S in S-LOG. They are clean up to ISO 1600 but beyond that the A7S wins. No 4K here either or high bitrate codec but the codec stands up very well with minimal signs of heavy compression. Image a bit softer than the A7S in 1080p but still very acceptable.
Cons: Lens mount not very adaptable, make sure you have some good Nikon glass to go on it. Image now looks very soft compared to the 4K shooting cameras.
Price: $2.3k new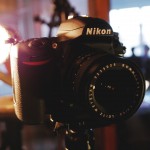 15. Canon C100 Mark II
Why buy? Industry workhorse and great all-rounder, also good low light
Defining attribute: AVCHD on this camera actually holds up pretty well and the screen & EVF are much improved over the previous model.
Cons: only 1080p, no higher frame rate than 60p
Price: $5.5k new
16. Blackmagic Pocket Cinema Camera
Why buy? Cheap compact alternative to the BMCC 2.5K
Defining attribute: In good light the BMPCC shines with a cinematic ProRes and Cinema DNG raw images. Wide dynamic range but a small Super 16mm sensor, so make sure you get glass with charm to make up for the lack of DOF control. I prefer the image from the 2.5K BMCC overall, but this is a LOT nicer to handle despite the poor battery life.
Cons: Terrible battery life off single battery (you need to carry loads of spares), 1080p only and no high frame rates
Price: under $1k new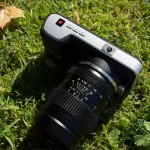 Buyer's guide at a glance
What to buy if you want full frame but not 4K or raw – A7S or D750. If you need most analogue / vintage feel – Digital Bolex. Small size – Pocket Cinema Camera. Ergonomics – C300 or C100 II. High frame rates and raw – KineMINI. Best photo camera combined with best 4K image and build quality – 1D C. Best 4K low light – 1D C or A7S. Smallest 4K file sizes – NX1 or GH4. PL capable Super 35mm 4k camera for cheap – NX1. If you are slightly crazy but know what makes a cinematic picture – F35, 5D raw.
League 2
With the exception of the 5D Mark III on stock settings and the FS700 all the league 2 cameras are cheap and offer good bang for buck.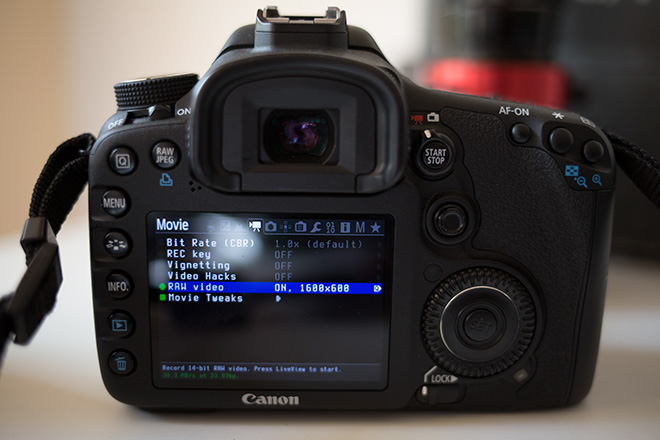 1. Canon 7D / 50D Magic Lantern Raw Video with VAF anti-aliasing filter
Falls some way short of the 5D Mark II and III for image quality but still lovely. Both cameras discontinued but the 50D is extremely cheap on eBay
2. Sony FS100/FS700 (1080p internal)
Nothing special image quality wise but FS700 great for slow-mo and FS100 very capable in low light with codec that holds up surprisingly well for AVCHD! The FS100 now retails new at B&H for just $2500
3. Panasonic LX100 (4K)
GH4 image quality (almost) but the lack of interchangeable lenses really reduces your options for a cinematic feel. $899 new
4. Sony A6000
Similar image to D5300, a bit more moire and aliasing though – but more features and a mirrorless mount, enables it to go full frame with Speed Booster. $554 new.
5. Canon 5D Mark III (H.264)
Very different to the same camera in raw which is why it is ranked right down here with the cheaper stuff – the compressed image is just nowhere near as good out of the box especially considering semi-pro price tag ($3000).
6. Nikon D5300
Quite a soft image but great in low light and cheap! $699 new.
7. Panasonic GX7 and GM1
Capable and nicely detailed 1080p images from these two and very cheap! The GM1 is $749 with 12-32mm lens.
8. Panasonic G6
Detailed and spiritual successor to GH2 but falls short of the D5300 when it comes to low light. Just $499 with lens, so it's a very good deal indeed.
9. Olympus E-M1
Stabilisation is awe-inspiring on this camera, best on the market by a mile. Great for handheld shooting but sadly not the best image of the bunch. $1399 new.
10. Panasonic FZ1000
Amazing range of the lens although not so much at the wide end. Often has a more 'video' feel than the other cameras but a great 4K run & gun tool. $898 new.
Comment on this post