More images of the 5D Mark III have been outed on Canon Rumors ahead of the release date, which is imminent. One of the pictures shows what looks like a headphone jack. Here EOSHD takes a close look at what has changed on the left side of the camera body in terms of ports and connections…
As you can see below the old 5D Mark II had separate sockets for A/V Out and USB. Since the 7D, these have been combined into one USB terminal, also used by the 60D and 600D.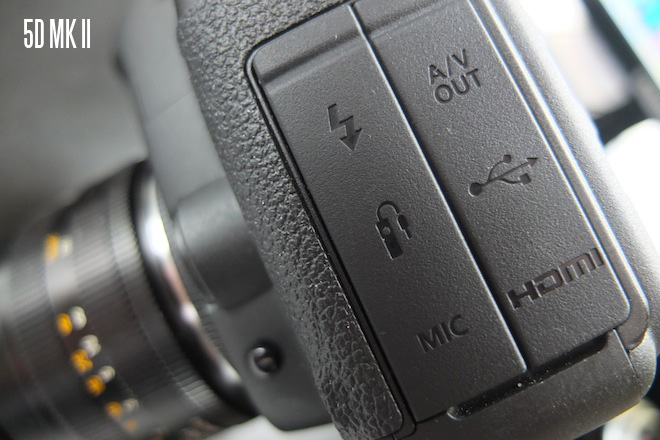 Sure enough this seems to be present on the 5D Mark 3 above the HDMI socket, meaning space for another port is freed up.
There is no gigabit LAN socket like on the 1D X. So what is the new port?
Most visible in the image are jacks for flash, remote and mic. These are under one panel with the HDMI under the opposite one. Above that is the USB / AV socket. Above that is the most interesting port, since it is new.
It is also unfortunately the lease legible from the leaked images! (UPDATE – higher resolution image now available, definitely shows a headphone jack in my view…See below)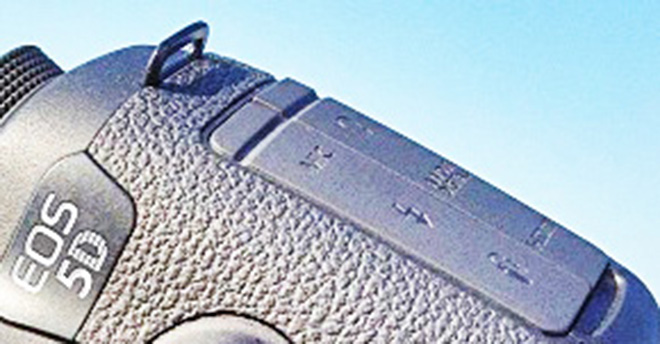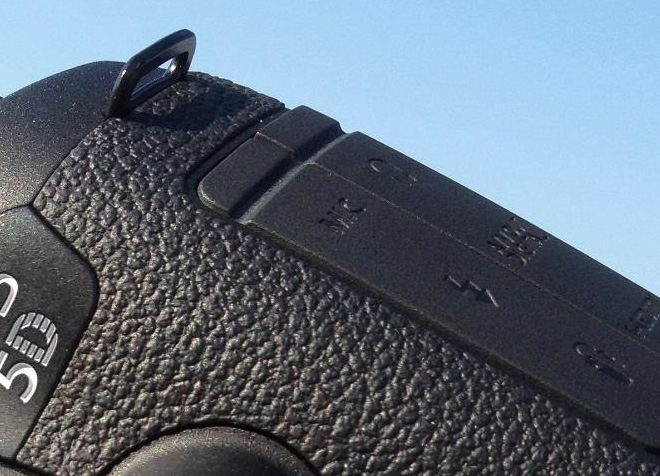 The engraved icon has what looks like a round head-band.
If I am right this is great news for video on the 5D Mark III as it means we can finally monitor audio from an external mic via the camera. Since Canon have introduced manual audio controls on their lower end DSLRs like the 60D for a while now, I expect there will be improved manual control over audio and the ability to turn off AGC. The mic jack has been a regularly demanded feature and it seems Canon has listened.
The top plate and dial seems identical to the 5D Mark II but with the addition of a programmable function button near the shutter release.
The body takes on a far more rounded (7D-style) look than its more angular predecessor.