Has Canon moved on from 2012's flagship?
The results of DPReview's studio test scene might surprise you.
The Canon 1D X Mark II is now in stock at most places, but it hasn't been able to relinquish my grasp on the 1D C. This is now a 4 year old camera based on the original 1D X. Indeed without Canon LOG and with a more severe crop of the sensor when shooting 4K, there's little reason aside from autofocus for me to upgrade.
On the stills quality side, there's even less reason. The only change to the image appears to be that slightly less noise gets introduce to the sensor readout as it makes its way to the image processor. The sensor itself seems even a little bit noisier due to the megapixel increase from 18MP to 20MP (a change purely for marketing reasons). Although there's a bit less noise in the very deepest shadow areas if you push them all the way up in post to create HDR Sick, this isn't a technique I'd ever use on any shoot.
In fact in several key areas such, the 1D X Mark II appears to have gone backwards from the original 1D X and 1D C. The differences are small, but it's shocking nevertheless because the 1D X's image processor and sensor are 4 years older:
Colours appear less pleasing and are more muted in both raw and JPEGs at all ISOs (see example 1 below)
JPEGs show less fine detail at high ISOs than the original 1D X and 1D C (see example 2)
No noise advantage over original model at high ISOs such as 12,800, even maybe slightly worse! (see example 3)
More severe 4K video crop and no Canon LOG relative to much older 2012 1D C (with identical hardware to the original 1D X)
Example 1 (more muted colour in both raw and JPEGs, notice oranges and yellow in particular)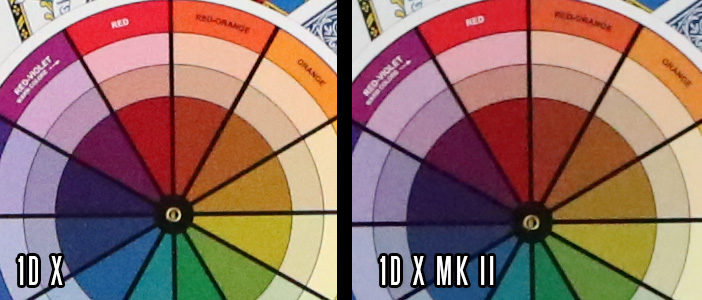 JPEG (Shot at ISO 12,800, but same thing happens at ISO 200)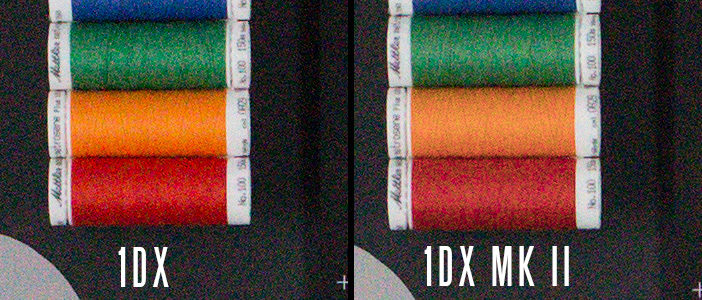 RAW
Example 2 (less detail in JPEGs at high ISOs – notice the blue lines on red circle)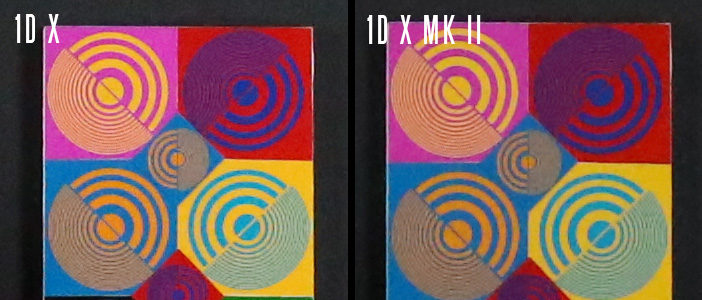 Example 3 (no noise advantage over original model at high ISOs – 20MP vs 18MP)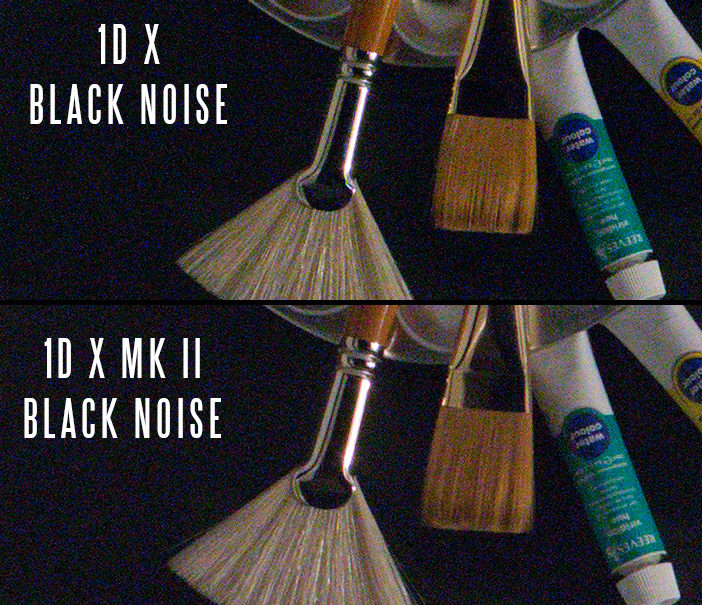 Certainly, the 1D X Mark II's image doesn't play on the same technical playing field as the Nikon D5 or Sony A7R II, some might say not even in the same ballpark.
You can see what DPReview themselves think of the camera, they claim in a bold headline Canon is catching up. I do wonder where they get their wellspring of positivity from, especially when even their own images tell a completely different story.