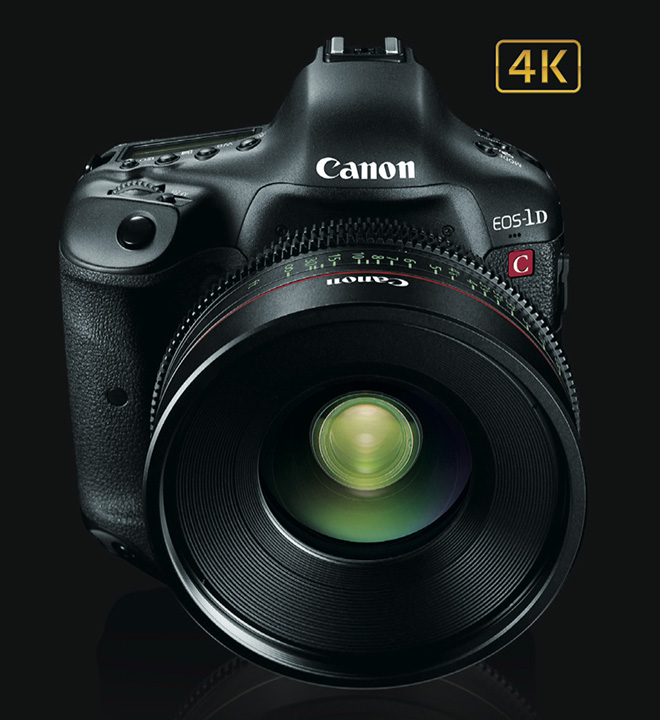 Psst! There's another one on eBay (in the UK) for £4899 with two batteries here.
The 1D C is a camera that has been the source of both great wonder and bafflement for me since it was released but it is time to bring it into the EOSHD family and shoot with it!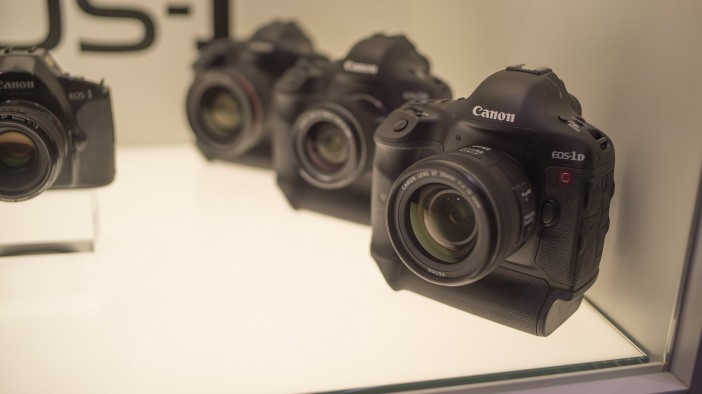 When the 1D C came out the price really caused a lot of difficult feelings for me. I love trying to stay on the bleeding edge of technology in a certain class of camera. For me that was the humble video DSLR. At around £2-3k the 5D line has always been accessible but then the 1D C increased the price ceiling for this kind of camera to £10,000! This camera really took the nice stuff out of our hands, because the lacklustre performance of the 5D Mark III for video meant that if you wanted a decent image from Canon you had to stump up a LOT of dosh. This was the main reason I left Canon behind for the technical innovation going on at Panasonic & Sony with the GH4 and A7S for much more reasonable prices. Canon really to this date have no alternative for us for prosumer prices. It was either the 5D Mark III mushy 1080p or nothing!
Coming back to Canon is a decision I could reverse at any moment because in the coming days I'll be seeing how the 1D C stacks up against the newer 4K cameras now available such as the Sony A7S with Atomos Shogun, Samsung NX1 and of course the Panasonic GH4. It's a gamble. If it doesn't beat them then I have wasted my £5000!!
With the A7S and Shogun the 1D C has some really stiff competition on image quality for the first time in this kind of camera (full frame DSLR-style). Of course the NX1 and GH4 are the ones to get on a budget. They really are superb value for money for the image they give!
Above: one of Shane Hurlbut's many tests of the 1D C. It was shot with as an in-car POV cam on Need For Speed and intercut with the Alexa & C500.
When the 1D C came out not so long ago it was around £10,000 new in the UK, and this brings me to another dilemma of modern camera ownership! If you buy the best, how long before it becomes obsolete and depreciates massively? It's rather dispiriting in a way. On the one hand it's a very exciting time to be a filmmaker and wonderful things are coming from the democratising of image quality. On the other hand, the constant technological leaps are really exhausting. I have this romantic notion that a tool can have some permanence in life, which I get tons of use out of and form a career around like in the era of film, then pass it onto my children. Those days, sadly, are looooong gone.
The 1D C when I reviewed it was torture to be honest… I didn't have long with the camera and although I was absolutely in love with the image I knew I couldn't justify the £10,000 it cost to own, but the kicker was that it had so many shortcomings ergonomically and a rather awkward codec. Why not put this image in a Cinema EOS C300-style body? Having it in the 1D X housing is a mixed blessing. On the one hand there's no better stills camera than this and no better weather sealing. The build quality is 100% pro level, you could rent it out to friends and not worry about it falling apart with tough handling in unfriendly environments… like England in the winter! It's built like a tank and really looks like a pro tool, something the A7S doesn't have about it. But no real concessions to video shooting, some of them very simple for Canon to add, like peaking. They stuck rigidly to the 1D X formula and doubled the price. Grr!
The second coming
Very rarely has the Canon 1D C come up on the second hand market in Europe or the UK since its release. Now it has been around the block a bit, occasionally it is beginning to show up. The low used price of £5000 (sometimes less) really surprised me and since it would also replace my 5D Mark III, it was essentially a £3200 upgrade after I sold that (going price is around £1800) so hard to resist!
I've been really enjoying the A7S and it is such a lovely image but if I could spend more, where to go? What's the next step? There's the Sony FS7 which is £7000 and gives you a heck of a lot for that. It's one of the most versatile pro cameras out there. There's the Blackmagic URSA with a great spec and also a very professional orientated tool but way too big & heavy for my needs. I need the better low light too, so a used 1D C at £5000 was suddenly the next unexpected jump from the A7S & Shogun.
Here's my 'film emulsion' assessment of the 1D C… it has a fine grain in MJPEG, though file sizes are rather large for my liking they benefit from Canon's colour science and a nice motion cadence, while the A7S still has issues with channel clipping especially in the blue channel. It's very good in low light, not as good as the A7S at 25,600 and above but usable up to 12,800 (optimal between 400-2000 in C-LOG). I wouldn't go below 400 on the 1D C because the image is so clean it worsens 8-bit banding when there's zero grain to dither the bands together.
1.3x crop – well I'd rather it was truly full frame in 4K like it is in 1080p but nobody can deny the 1D C's image feels like full frame anyway. No PL lens compatibility because of the mount, so no Cooke-look but then I have my NX1 for those in 4K on Super 35. 16 minutes of 4K per 64GB card, 32 mins to a 128… not ideal I have to say, but it's a problem that will lessen in the years to come as storage capacities grow and costs come down even more than they already have since the 1D C was released. On long shoots I might do some overnight transcoding to ProRes LT like with the NX1 with the 1D C – you don't lose any image quality over the MJPEG. This will make it easier to edit and lighter to archive. Rolling shutter on par with A7S, again not ideal but global shutter's time hasn't yet quite come. Eventually all cameras will have one but for now rolling shutter at 20-30ms is normal. Canon LOG is a big advantage, gives you access to a very clean 12 stops – the NX1 will not give you this range despite the sensor being capable of it. It compresses the shadows a bit too much.
Not the messiah, but a very naughty 1D C
The 1D C is small compared to an FS7, though big for a DSLR and it really needs at the minimum a small EVF or monitor like the SmallHD DP4 to be really comfortable to use. The screen isn't articulated and it lacks any decent focus aids whilst recording. I would love for Magic Lantern and Canon to bang their heads together and release a 100% stable optional third party app that you can install on the 1D C to give us these features. If Canon allowed that, then 1) Magic Lantern wouldn't need to hack it and risk it breaking and 2) Canon wouldn't need to bother, because clearly they can't! 🙂 Problem solved!
With the Atomos Shogun the A7S comes to around $4500 or £3500. Then you need a rig to bolt them together as the hot-shoe is too weak in my opinion to take that large screen over time, especially with the requisite large battery in the Shogun. It needs one as it's pretty hungry. The image is insanely nice though! Now that the 1D C can be had used for less than $2000 more than an A7S with Shogun and £3000 more than a 5D Mark III it's certainly time to revisit it, so I'll add it to the mix when it comes to the final Shogun review and the 4K shootout.