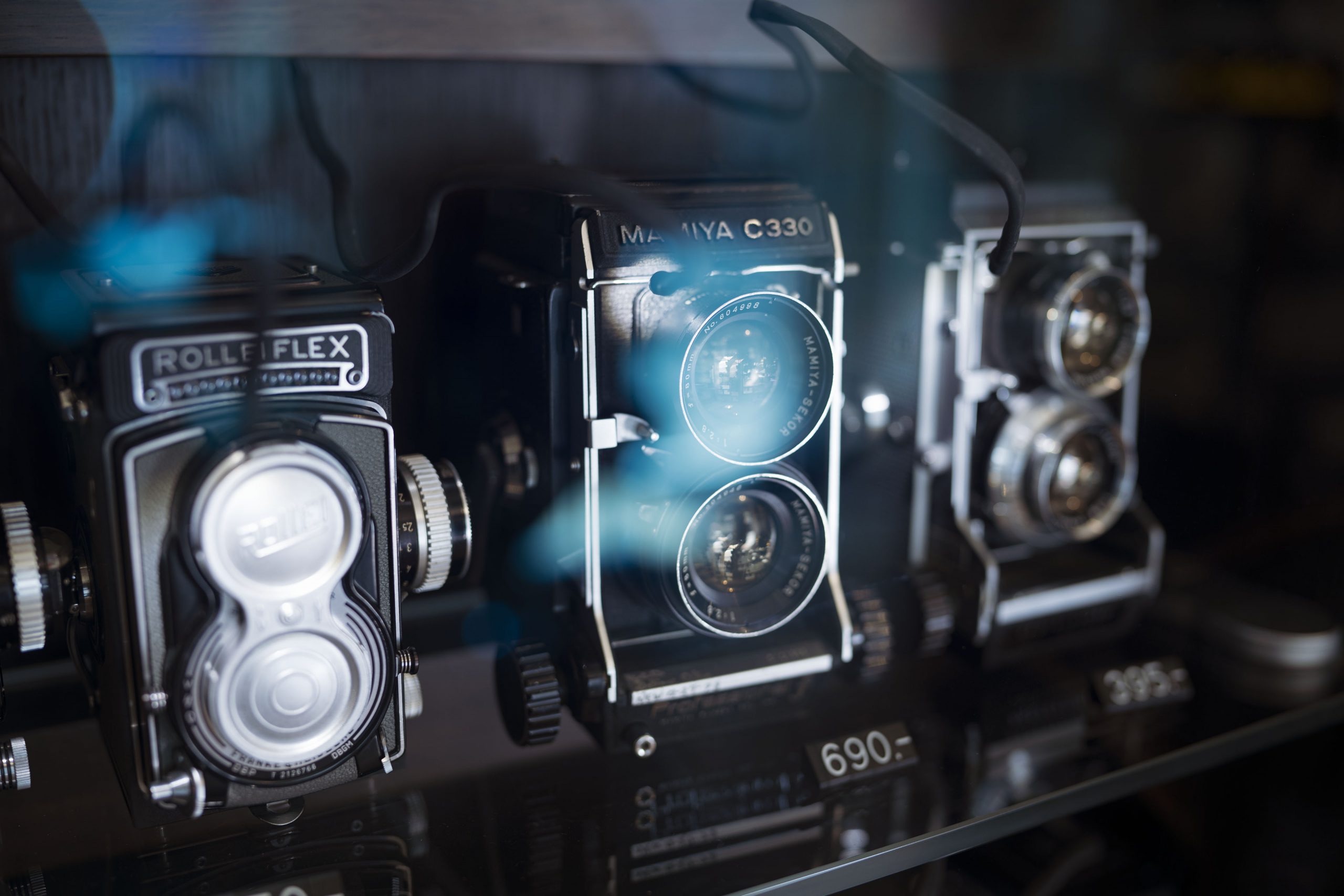 Camera manufacturers are in a race to diversify, gradually leaving behind the traditional camera business. We're in for a bit of a rollercoaster ride next year.
Although sales have bounced back in China already after the Coronavirus pandemic, Japanese analysts have predicted a massive 40% decrease in shipments for 2020 compared to 2019. This comes on the back of several years of lower shipments already.
What happens next to your favourite camera company? EOSHD takes a look at the main players, how they are changing, and what they may do next –
Some predict the camera industry is due for a big correction in 2021, and may eventually return to a hobbyist and professionals-only endeavour as mainstream customers fall away almost completely.
Canon
Canon axed 4100 jobs this year, many of them at the camera division in Europe. Meanwhile, leadership has placed the emphasis away from cameras, diversifying into more areas of component and technology supply in industrial sectors. You could see Canon as a parts supplier, who also happens to sell a lot of lenses. Compared to that, mirrorless cameras are a side show. Canon have high hopes for an automated pan and tilt head for factories, to check gauges and screens remotely. They also plan to offer CMOS sensors in the open market for industrial and security purposes. Canon are already quite a diverse business and won't be as worried about 2021 as Nikon are.
Fujifilm
Of all the camera companies, Fuji have done the most in the fight against Coronavirus. They are making vaccine components for Novovax in the UK and drugs for treatment of the disease in hospitals. Outside of cameras, Fujifilm have started producing a line of projectors with folded optics. These have a very short throw and make for more compact projector units for small office spaces and meeting rooms. Meanwhile the focus on the high end of professional photography with GFX cameras is a smart move.
Nikon
Cameras, not photocopiers, have always been Nikon's core business. The company is in crisis. Besides ailing camera sales, Nikon now have to replace one of their biggest clients (Intel) in the chip-building equipment business (lithography). One way in which Nikon are doing this is to apply their advanced optics precision to metal 3D printers for factories according to Nikkei. However the DSLR business seems to now be mostly in the past, and the mirrorless cameras alone are probably not enough to sustain the company as it is. Nikon could become a much smaller business.
Ricoh / Pentax
In April, the company said it would review the camera business and reserve the right to close it down. Since then, it's been pretty quiet and there's no sign of a big investment from parent company Ricoh. A new enthusiast APS-C camera has been teased but is still unavailable. A highly rated lens (85mm F1.4) arrived but there will not be a push into full frame mirrorless cameras. What could save Pentax is another buyout. It won't be the first time the brand has changed hands. What could also be a glimmer of hope is that so many big rival brands have exited the DSLR market leaving more room for Pentax, which appeal to users of optical viewfinders. There's also still a lot of Pentax loyalists out there, and the lenses are a real highlight. Unfortunately parent company Ricoh as a whole lost money this year as office equipment sales plunged and workers increasingly bunker down in their homes for work and Zoom conferences. Here's what I would do if I were Pentax… Get a new owner. A much needed injection of new investment. Make a version of the Ricoh GR III with optical view finder for street photographers and full frame sensor, badge it Pentax. Focus on the high-end DSLR market and sort out video. Make the world's first camera with a hybrid optical viewfinder / EVF. Explore new markets like cinema.
Sony
Sony has made nearly $10 billion in image sensor sales up to Q3 2020. Sony's own camera sales fell 50% in Q1 2020 but bounced back afterwards, with strong demand in China and the release of the A7S III. Sony withdrew from the camera market in Brazil. Talk about taking the rough with the smooth. It's been very up and down for Sony this year and the company continues to make cost savings. I think Sony's cameras are on the most robust footing of anyone, but are they a big profit maker at Sony compared to say, the PS5? The a series of good decisions, starting with a move into full frame mirrorless before anybody else has flattered Sony. Panasonic were 5 years too late. As a result high-end Sony consumer and professional cameras have established a good market for themselves, but Sony like Samsung before them, have bigger fish to fry overall.
Panasonic
Profits are up overall at Panasonic in Q3 to November, 2020 compared to 2019. However the L-mount alliance has got off to quite a bumpy start for Panasonic. The camera team as ever has done a good job on the hardware, but it's tough to establish a new system 5 years after Sony and get people to change mounts, at the same time Canon and Nikon launched their full frame mirrorless cameras. Panasonic waited so long to get a full frame mirrorless camera out that all of their competitors were able to firmly establish themselves as competitors. Panasonic doesn't enjoy the same niche in full frame mirrorless cameras as they did in Micro Four Thirds. It's a saturated market and with autofocus a weak point and so much competition, Panasonic can't afford any mistakes. Both pro cinema and full frame camera sales are sluggish especially in Europe. Although overall the company is in good shape, it may be Panasonic will take steps to improve the profitability of their cameras or scale back costs. By the way, where is the GH6?
Sigma
Of all the camera manufacturers, Sigma gives me hope for the future of the entire industry. They are not a sub-division of a big corporation, or beholden to the whims of activist shareholders and cost cutting adventures. They are a long term family business run by a true enthusiast and visionary. Sigma will be passed from generation to generation, giving the company a long term chance of survival and their employees much needed stability. Besides, business and the bottom-line is good, despite 2020. Sigma's lens sales have benefited from a revamped image, the direct result of beating the best lenses from Canon, Nikon and Sony, for less money. The ART series is considered enthusiast, professional, high-end. Meanwhile, Sigma haven't taken their eye off the affordable mass market, with the mirrorless APS-C series 16,30,56mm F1.4 fast primes being particular highlights. The Sigma Fp did well in Japan at launch, and definitely has a loyal fanbase with filmmakers. It is still early days for Sigma with L-mount, so I don't think we'll see the big successes in camera bodies until subsequent releases in the coming years. I have no doubt they will be successful, as Sigma is the only ones to have a successful lens range to go with their future full frame L-m0unt cameras! Panasonic's S lenses don't have the same broad range or value for money, and Leica's are astronomically expensive even for most pros!
Leica
45% owned by a highly profitable American investment firm, and with revenue of around $400m Leica seem to be doing the right thing for their luxury end of the market position. I don't know to what extend the camera industry crisis will knock them. When you have a niche of pros and rich customers, you are somewhat insulated from smartphones. Recent Leica cameras are genuinely exciting. I do really like the SL2. I may like the SL2-S even more for video – although autofocus remains a weak point compared to Sony, the experience of using a Leica is leagues apart.
Prediction
Canon and Nikon have largely left the DSLR market. Their chances depend now on mirrorless. These are unproven long-term. Much more depends on how much they can diversify away from cameras. All the reasons an 'average consumer' would buy an expensive camera have been knocked for six by the pandemic. Social occasions, weddings, holidays and travel – it is going to take a while for all that to be back to normal. Meanwhile, professionals have had a torrid time. Fewer and fewer will still have a job in 2021, let alone be in the position to buy a Sony FX9. I think what happened in 2020 has given everybody less reason to shoot, and more reason to stay inside. Smartphones will continue to get better. With the backdrop as bad as that, I foresee major problems for 4 companies, with one brand you'd not expect.
Panasonic, unless sales of L-mount cameras change course, are going to find the going tough. Was it a mistake to neglect Micro Four Thirds and head into full frame? No. Was it a mistake to do it 5 years too late and with contrast detect AF? Yes.
Ricoh / Pentax may end up in an Olympus style exit. That could turn out well for Pentax products, or it could end in complete anonymity. All depends on management decisions and amount of investment. It doesn't look good for any kind of mass consumer market survival for the camera industry but if Pentax can become the Leica of the classic DSLR world, with a high-end niche of optical viewfinder lovers, it can be a profitable niche. The emphasis overall in cameras will continue to go more and more niche, more and more expensive and loyal hobbyists will continue to upgrade.
Nikon have major business challenges across the board. It is 50-50 in my opinion whether they will survive. I'm almost 90% certain they will be a much smaller player in the camera market, come 2025. Let's see how they handle 2021, it's hard to make any firm predictions right now. Nikon's management haven't handled things well for a good few years now so it's not looking good.
Sony. Yup, Sony. I just don't think mirrorless cameras are of much importance to Sony's shareholders. There's not enough future potential or growth left in the market. Sony could do a Samsung.
The image sensor market and smartphones are where the money are. Samsung recognised this a long time ago. So if E-mount sales begin to drop in future, I just don't expect Sony to show their customers very much loyalty. Like Samsung they have bigger fish to fry and can turn over factory capacity to more profitable product lines. Do Sony need cameras? Once-upon-a-time, cameras and a big push into 4K were important for Sony's TV division too, but this is changing as well and Sony make scale back their involvement in the audio-visual market.
In my opinion, this leaves, Canon, Fuji and Sigma as the main leaders of the camera market longer-term, and Leica pretty much as they were.
Of course I hope this is not the case. Japan has dominated 90% of the camera market for decades. It would be nice if other countries could finally stand up and give us some camera companies! Maybe another German manufacturer in the mould of Leica? Maybe Zeiss can step up? DJI in China could step up. Blackmagic, in Australia could go into the high-end mirrorless market. We definitely need more camera manufacturers in future to replace the fallen Japanese giants.