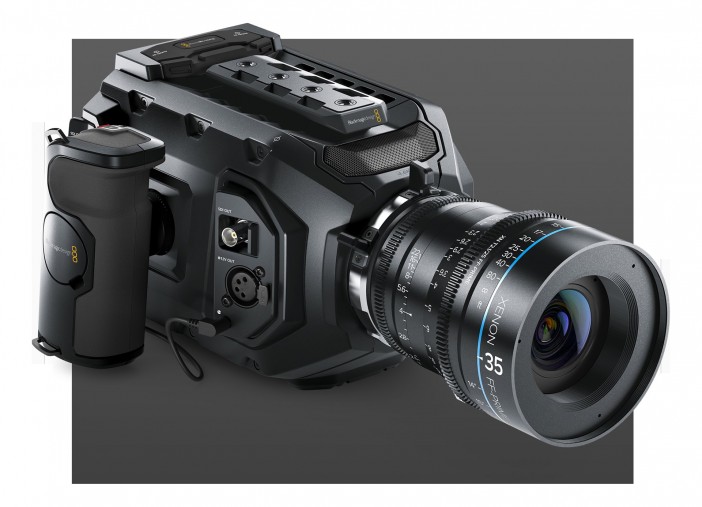 Update – pre-orders are now available at B&H and CVP Group
At B&H – 4.6K sensor version, EF mount – $4995
At B&H – 4K (old URSA sensor) version, EF mount – $2995
With an FS7 style magnesium body and powerful 4.6K Super 35mm sensor (switchable between rolling shutter and global shutter), the URSA Mini looks to be a real winner.
Is this the true spiritual successor to the Cinema Camera we've all been waiting for?
I love the optional EVF powered by the camera body like on the screen on the C300 and FS7.
I really like that the weight has come down A LOT from the monster URSA as has the size.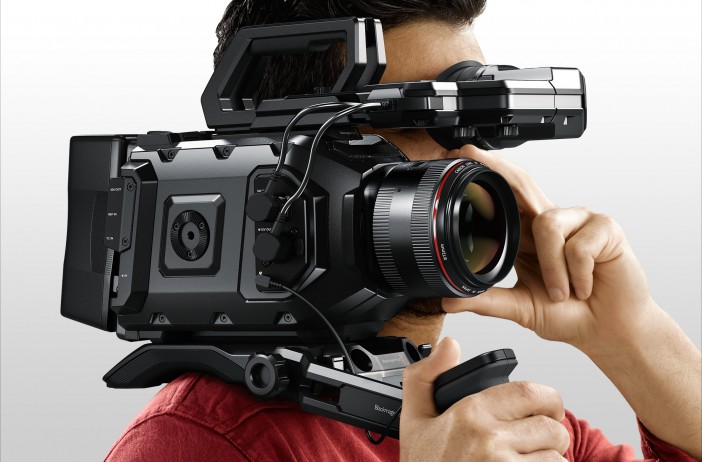 The sensor is swappable between global shutter and rolling shutter.
You can achieve 4.6K (4608 x 2592) up to 60fps in rolling shutter mode, and up to 30fps in global shutter mode.
Slow-mo goes to 160fps in 1080p (albeit with a 1:1 crop of the sensor).
The camera will be released in 4 versions with two mounts – EF and PL.
The PL mount version of the camera is just $500 more than the EF version.
The display that comes with the camera is an amazing full 1080p OLED panel, which is astonishing considering the $2995 (basic) asking price for the 4K version of the camera (the 4.6K version with new sensor is more expensive).
As before we have touch-screen control via that of all camera settings.
Internal 10bit ProRes recording rounds out quite a bargain although this time the media is a little more expensive – CFast 2.0.
***
More info on the viewfinder accessory. This is a $1295 full HD OLED EVF with weighty glass optics rather than the plastic of most EVFs.
Raw is compressed 4:1 – impressive.
I am hearing there's a 4:3 anamorphic mode apparently… waiting for confirmation…
Yes, anamorphic is in there!! (Thanks Chris)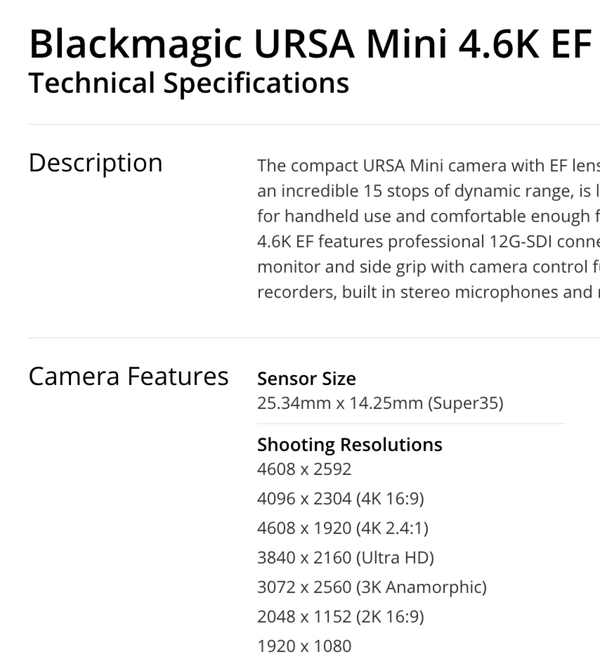 *Continuously updating…*