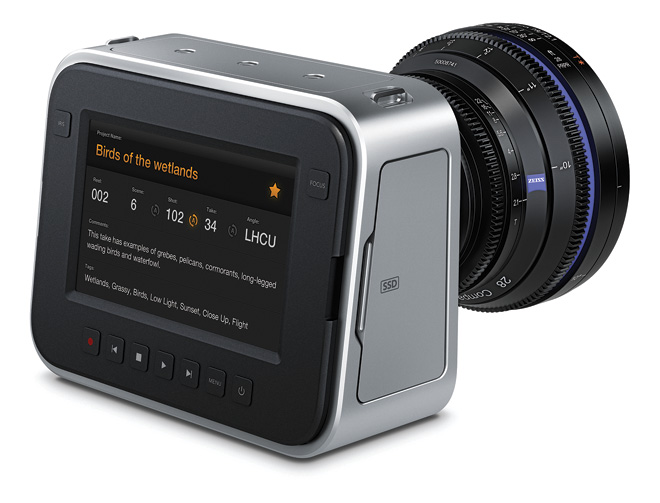 Today I have an update from CVP in the UK regarding the Blackmagic Cinema Camera.
The initial shipment is delayed 2 weeks and Blackmagic expect to deliver this to CVP in the 2nd week of August.
The good news is that the camera firmware has gone gold and units are under production at the factory as of now.
There's unconfirmed rumours that licensing issues resulted in this delay (Apple Thunderbolt?). To be honest given the demand for the camera I am not surprised it will take 3 or 4 months before it is freely 'in stock' and all backorders cleared.
Those who immediately recognise the value in the camera will get theirs first, and that is how it should be.
Here's the email from CVP's CEO, Phil Baxter
Thank you for ordering your Blackmagic-Design Cinema Camera from CVP.
We highly value your custom and pride ourselves in delivering the best possible level of customer service, so with that in mind I would like to pro-actively update you on the status of your order.
At launch, Blackmagic Design anticipated that customer deliveries of the camera would commence in late July. Today is the last day of July and we are sorry to report that this has clearly not been achieved as we have to date received no stock. We have regularly chased Blackmagic for an accurate lead time on the camera and we have just been told that there is now a 2 week delay, so Blackmagic now anticipate that shipping will commence in the second week of August. We are told that the camera is currently 'in manufacturing' and that further delays before first deliveries are unlikely, but at this stage we have been given no information beyond this. The fact is that at the moment we have no concrete indication with respect to how many we will receive or when they will arrive with us…
Please rest assured that CVP placed an order large enough to cater for all of our current back-orders with Blackmagic Design upon announcement of the camera at NAB 2012, so we are at the front of the queue to receive stock as soon as it ships. As soon as we receive stock it will of course be shipped to our customers in strict order of order placement.
Our experience of similar product launches tells us that it is highly unlikely that we will be delivered sufficient quantity to fulfil our back orders in our first allocation of stock and if that proves to be the case it could take a few months to completely clear the waiting list.
I would therefore like to thank you in advance for your continued patience, whilst looking forward to us delivering you this ground-breaking new electronic cinema camera at the earliest opportunity.
Worth waiting for? Goes without saying really. Remember that other companies have tried to provide raw digital cinema cameras at $3k and have failed to ship at all. So 2 weeks for the initial batch is no great shock, or the disaster some negative people will inevitably try to spin it as.
So stay calm and don't panic.
I placed my order very early with CVP (within days of the launch at NAB) so I expect to have my review up at EOSHD as soon as the first batch ships.