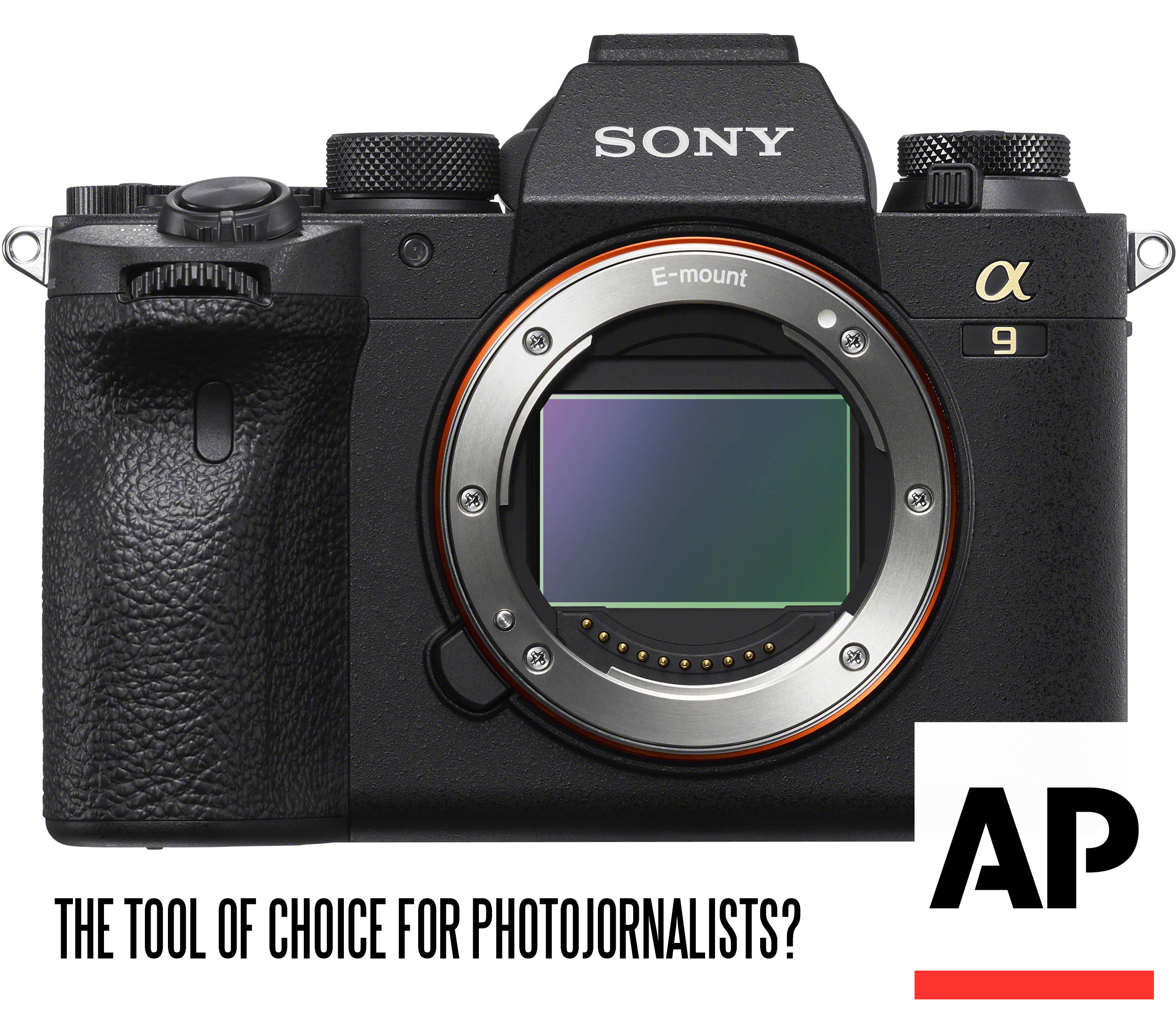 Sony has announced the global news agency Associated Press is to become an exclusive user of Sony gear, from the mirrorless cameras to professional FS series pro video range. Winner of 54 Pulitzer Prizes including 32 for photography, the organisation supplies photography and video to new organisations from over 250 locations. Until now AP journalists have used a variety of different cameras, mainly Canon and Nikon professional DSLRs to cover stories throughout the world, supplying over 1300 newspapers and broadcasters.
Video a major factor for AP move to Sony
AP wanted to go mirrorless
Canon EOS R system too late in the game
Nikon mirrorless system not professional enough
Agency will use A9 II, with small number of A7R IV reserved for specific usage
My thoughts:
One of the main motivations for AP moving to Sony mirrorless cameras was better video than pro DSLRs could offer, and silent shooting. I've always thought Canon should do a 1D X Mark III style mirrorless camera with exactly the same ergonomics and pro body design but simply with no mirror and an EVF in place of the OVF. However, Canon are very late to the high-end mirrorless market and this gave Sony an open door to get big journalistic organisations on board.
Much of the Olympics, professional sports and newspaper journalism is covered by the AP, which will now be exclusively Sony cameras and Sony lenses. It's a huge loss for Canon and Nikon. A huge network of global professional photographers will no longer be using the 1D X or D4/D5 series. Indeed, Nikon made no attempt to improve video at all with the recently announced D6.
The 1D X Mark III does have a silent shooting mode, very good video and very good AF. However the silent shooting mode is limited to the back-screen LCD. The optical viewfinder goes blank. What Canon needs to do here is offer a hybrid solution where an EVF slides into view in mirror-up mode. The Fuji X100 series shows this hybrid optical / EVF approach is perfectly feasible.
So all in all this is a big coup for Sony.
Now, since the A9 II will be used on the same shoots as Sony's pro video cameras and the A7R IV, it's important the A9 series get a firmware update for S-LOG. This has always been a glaring omission but now I am sure it will suit the professionals shooting for AP better to have it as an option on the entire fleet, to ensure consistent colour and dynamic range from shot to shot.
The AP's photographers and videographers will begin the shift to Sony gear immediately and the organisation expects to be fully up and running by November in time to cover the US elections with Sony gear.
It won't be long before Canon and Nikon react to this with a mirrorless EOS R 1 X, or similar. Nikon in particularly has been slow to make the mirrorless cameras appeal to pros.