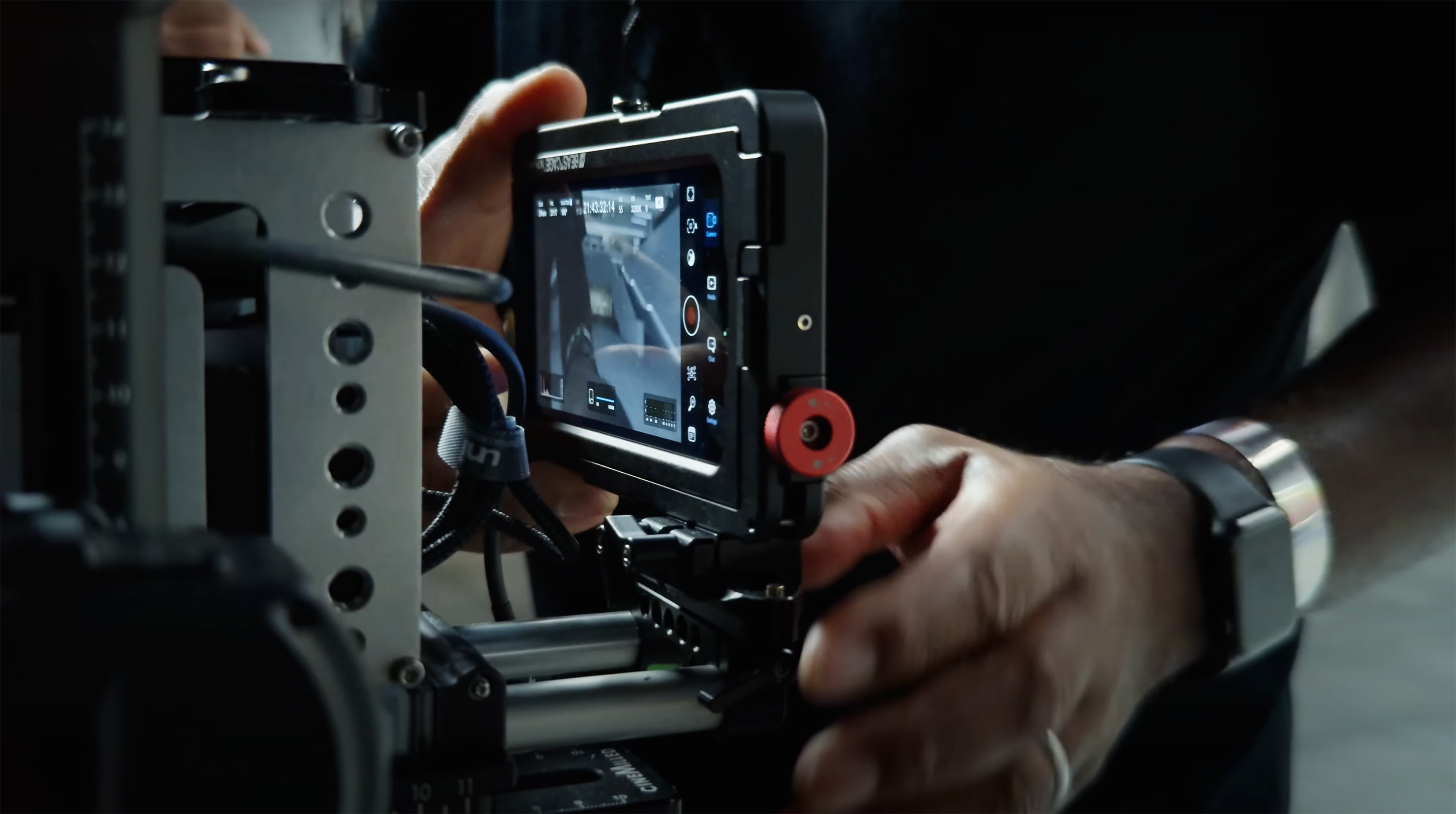 For reasons why Apple might become a serious player in cinema, check out my post on the iPhone 15 Pro here
There has been speculation about the "Thank you" at the end of Apple's Special Event, which aired to launch the new M3 MacBooks. Apple addresses Blackmagic and Beastgrip at the end of the video, leading to rumours that Cupertino shunned FCPX in the editing of the event iPhone footage and used Resolve.
In fact my source at Apple has confirmed that their camera app for iOS was used to shoot the event, and FCPX used to edit it.
The "Blackmagic Cam" app is a ProRes capable, Apple LOG shooting masterpiece for the iPhone 15 Pro, but most importantly it allows for manual exposure control, whereas the stock Apple camera app only does auto.
The other reason for shooting the Special Event with Blackmagic Cam, is that not even Apple wants to pay Filmic Pro $10 per week!!
The stock iPhone camera app really isn't suitable for the kind of pro-video Apple presented to us with their iPhone 15 Pro Max shot Special Event. The Blackmagic Cam app doesn't just have manual exposure control, but a raft of other features that are mission critical for pro work.
It has a media drop frame warning, orientation lock, timecode display, advanced media metadata, a digital slate, peaking and HDMI output options including a clean feed. Then there's the histogram, display LUT and option for Nucleus Wireless Lens Control.
It really is very impressive and clear to see why Apple used this rather than the stock app. So now you know!
The Blackmagic Cam app is available on the App Store for free with no ads or in-app subscriptions. Although Apple LOG is only available on the latest iPhone 15 Pro and 15 Pro Max, and this app does not enable it on older devices, it does let you shoot ProRes in 4K at various flavours such as LT, on lower capacity 128GB models of older phones. This is another big advantage on the stock camera app which restricts ProRes recording to 1080p on these handsets!