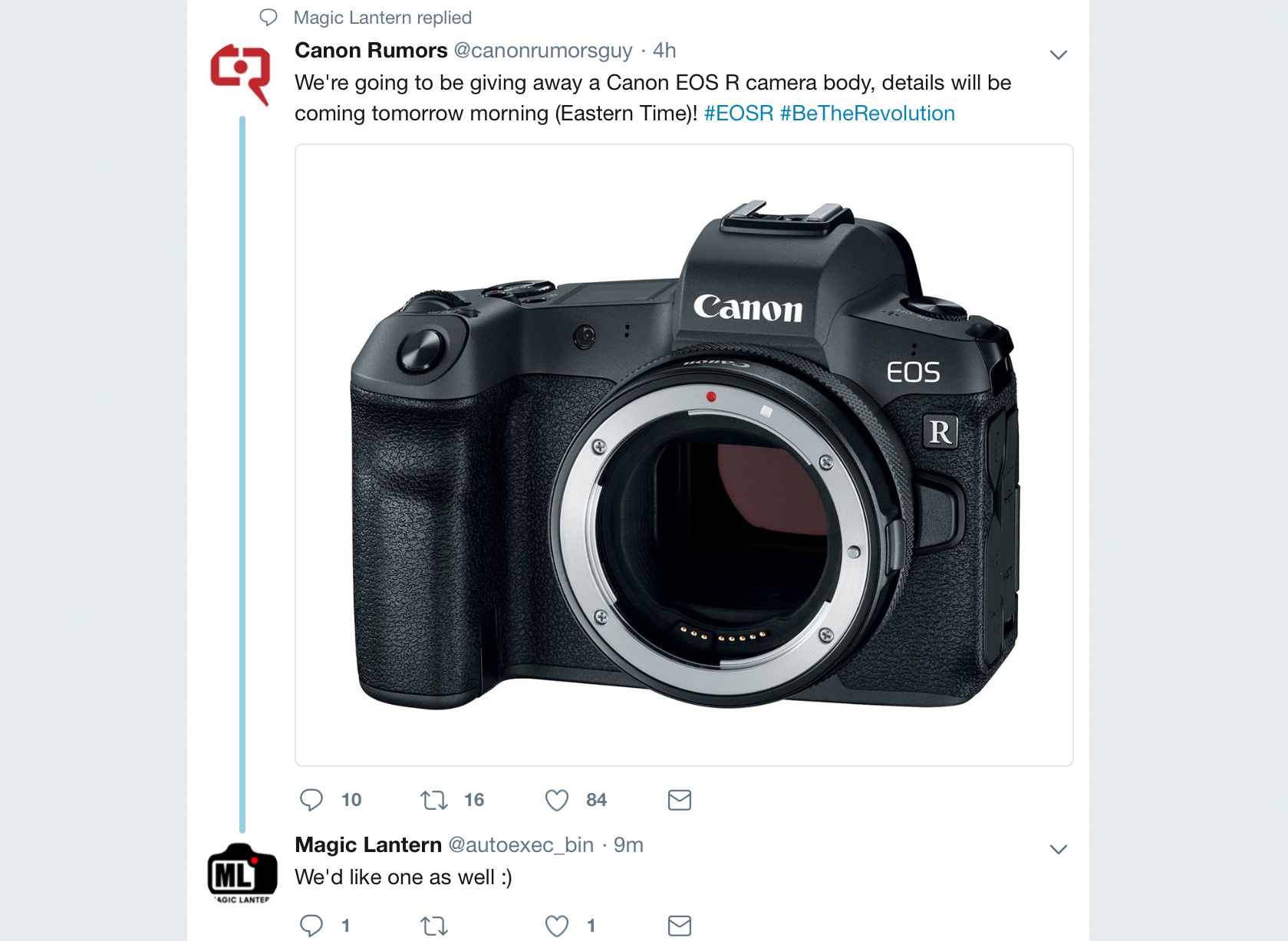 Look!
Magic Lantern want an EOS R.
And I know just the guy to give them one.
As you can see, Magic Lantern tweeted @ Canon Rumors that they would very much like an EOS R body.
Well together, we can make this happen!
Be ready tomorrow morning Eastern time (Thursday, 6th September)
This is when Canon Rumors are starting the competition. All you need to do is enter it. Do whatever's required, even if it involves stupid hashtags like #BeTheRevolution
If you're chosen, simply reply that you wish for Magic Lantern to have the camera. You'll be an instant legend. In return, I'll mention your heroic act on this very blog.
And if Canon Rumors doesn't end up putting that EOS R body in Magic Lantern's direction, I'll simply point out the truth, that the site Canon once threatened to close down has finally SOLD OUT to the PR machine in a fit of hashtags and Canon giveaways. Yes, the site that leaks and plunders the camera industry for whatever they can find, has finally been tamed!
But Canon Rumors have this chance to redeem themselves.
By voluntarily giving the camera to Magic Lantern.