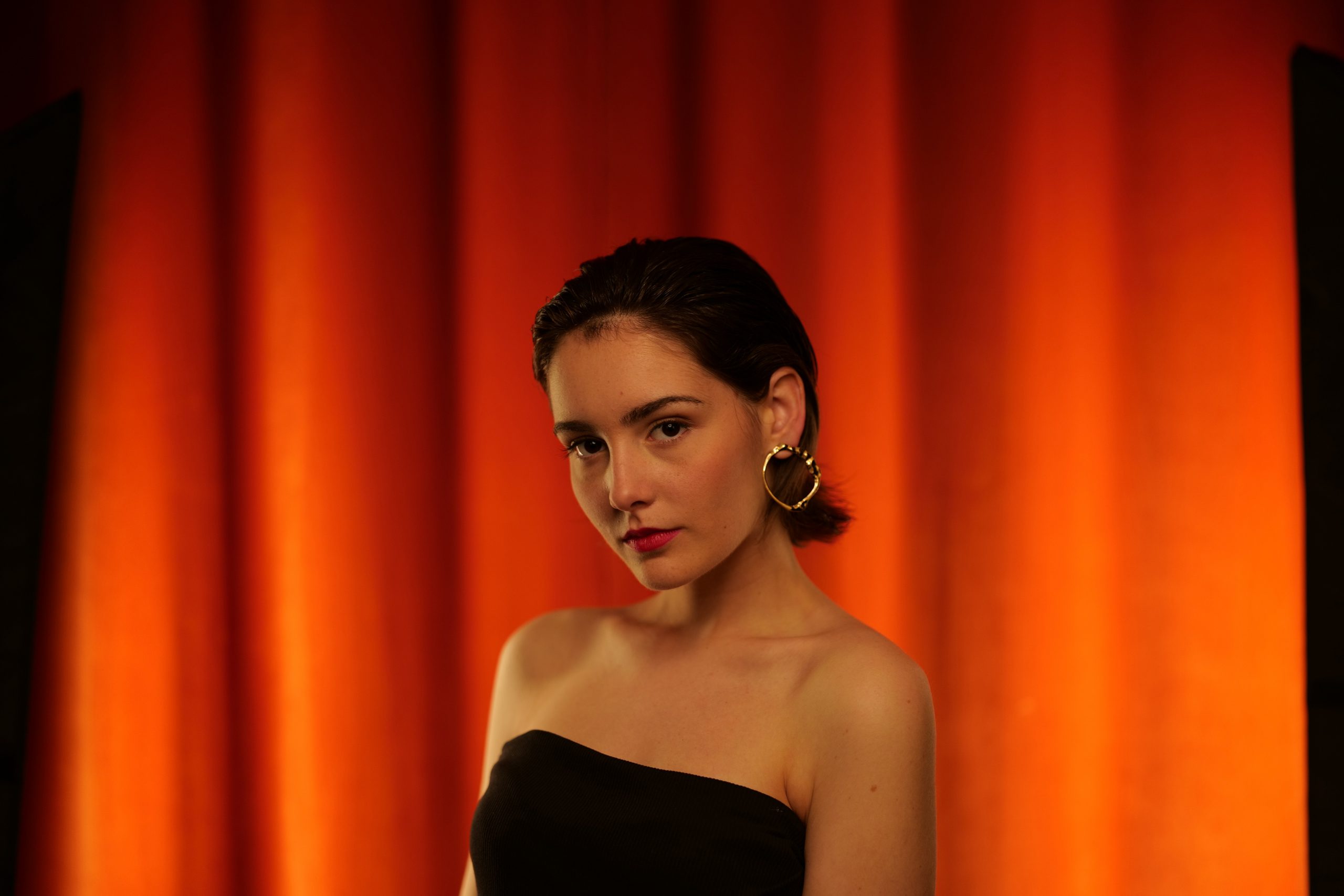 Top new cameras of 2020 (My picks)
Sony A7S III // 4K 120fps
Fuji X-T4 // King of APS-C
Panasonic S5 // Value for money
Leica SL2-S // Best Leica ever made for videography
2020 has been a very challenging year for us all, made worse by celebrities parading around on social media trying to help us feel better. Some of us lost our livelihoods this year, and after seeing Wonder Woman 1984, some lost the will to live.
Here at EOSHD, I like to think of 2020 as being an unqualified success. I have been sat on the sofa since March.
And after a few more months I finally found the motivation to write this blog post, looking back on all the completely useless cameras released amid a pandemic.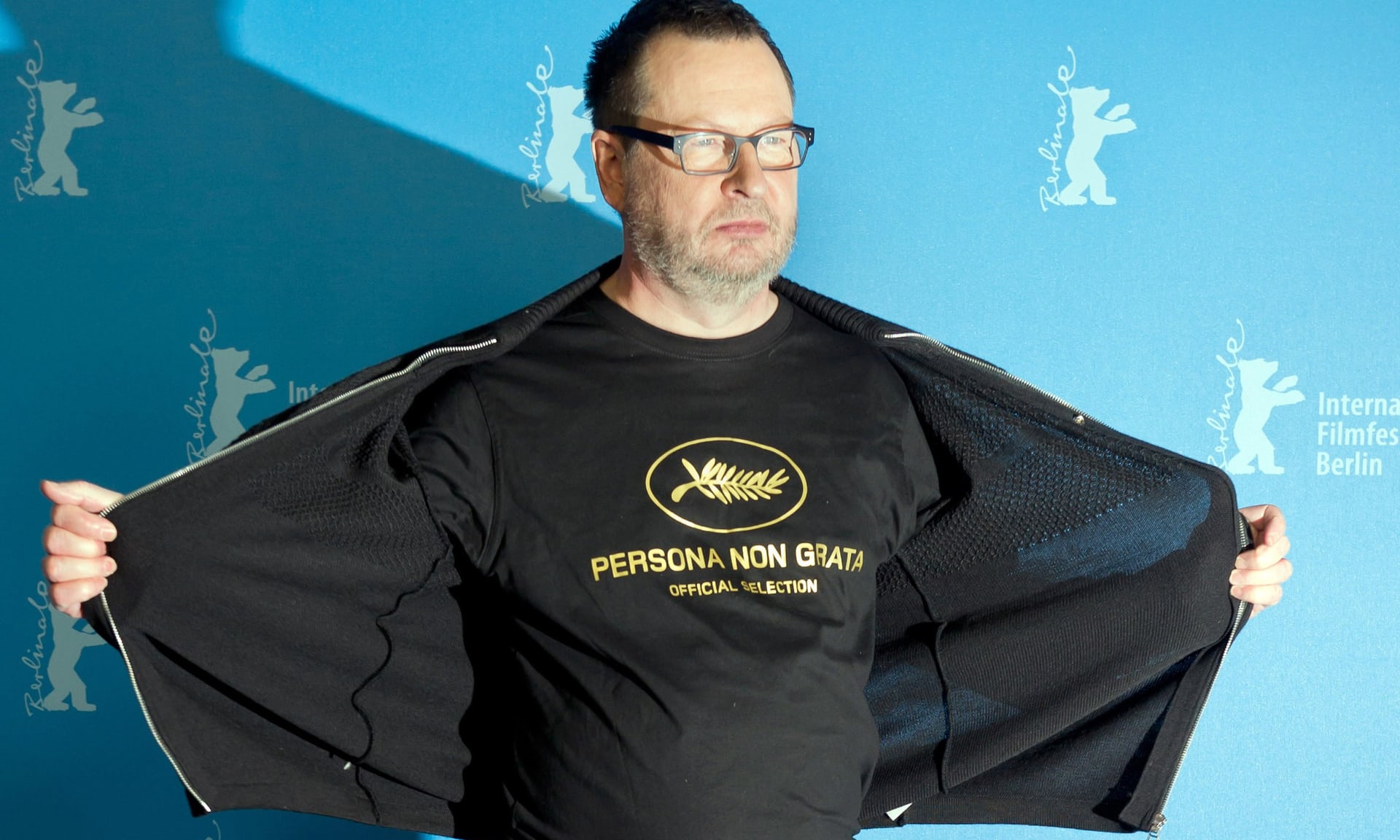 A nonsensical plot and lots of heavy handed moralising. Our actual lives in 2020 did resemble a modern blockbuster. 2020 was also the year that I became Persona Non Grata in the camera industry for just telling the truth.
Meanwhile, awaiting outside for us was a terrible deadly virus. Inside, something far worse – an internet full of rich people telling us how to wash our hands and be less racist.
In this newfangled swamp of social media, I found myself missing (the old) Vimeo where indie filmmakers made real camera tests rather than marketing videos. On a social media account, I can't really remember the last time I saw something which actually inspired me to pick up a camera and shoot!
I think that's the biggest change in the past 10 years of EOSHD, that I've noticed. Everyone pandering to brands… I would relish it if someone stepped outside the box a bit and told the truth unfiltered, or even just said something imaginative and controversial or thought provoking through their videography or photography. I am not seeing it from the social media influencer crowd, they are a different beast to filmmakers. I don't think there is much point owning a camera or any lenses if you don't have a voice. It's all just eye candy otherwise.
It's been a dreadful year for culture.
The internet, which started off dominated by the written word, is becoming a different medium and is controlled by a few, and this of course entirely the American's fault. Just look at this pure cancer:
It is the ASMR of consumerism, only instead of a brain orgasm I had only the feeling of my skin crawling.
That video is my worst moment of 2020 aside from coronavirus.
I'd rank it a close second to coronavirus, but because coronavirus is an evil plague and not camera or tech related, it doesn't make the blog.
Favourite moment of the year for me, was when YouTube went down.
EOSHD filmmaking product of the year
In the camera world, honestly I am losing interest a bit. Only Sigma's new mirrorless lenses and the Sony A7S III have been highlights this year for me. The Leica SL2-S looks pretty good but I have yet to try one, so maybe it's a topic for 2021. The Panasonic S5 and Fuji X-T4 are very good value for money but don't really stand out in a crowded market for me or at the top-end of it where the most interesting specs are.
I am definitely no Sony fan, I don't love the company and see them often as unimaginative in a lot of what they do, but the A7S III is a tool that's impossible to pick much fault with. A slow burn for sure, it took them 5 years to mature the camera into something better – but every change is for the better, and there are so many changes that together it adds up to something really capable. I am really glad about the new colour science, 4K/120fps, new codec and the ergonomic tweaks.
However the A7S III is not my filmmaking product of the year.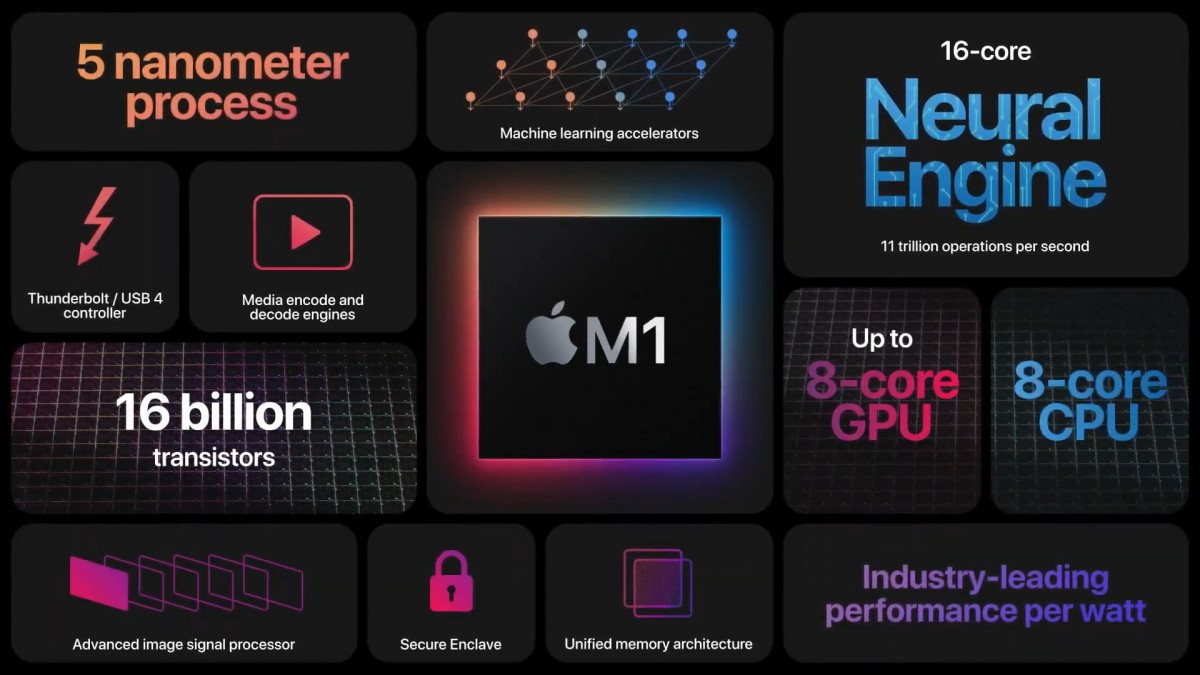 This is the Apple M1. A more important innovation than the cameras released this year. With a TDP of between 10 to 25 watts under heavy load, the ARM socket on chip is capable of beating Intel's power-user 150 watt + desktop CPUs in video editing and productivity. In future when Apple scale up the design to use more than a mere drip of power, Intel is toast… and so is Nvidia. The integrated Apple GPU in the MacBook Air occupies about a quarter of a postage stamp and yet outperforms certain dedicated Nvidia and AMD graphics cards. It is on par with a mid-range Geforce GTX 1650 card in a desktop PC but doesn't even need its own heat sink or a fan. The MacBook Air M1 is a revelation. Everything is just so much more snappier than my MacBook Pro 16″ Intel laptop or PC. It handles 10bit H.265 from the X-T4 and A7S III so much better.
When Apple's M1 graphics technology is scaled, it'll probably be multiple times faster than the PS5 in games, and in creative tasks it'll cut through 8K RAW in Resolve effortlessly.
In the ultra portable MacBook Air M1, high performance Firestorm cores and energy efficient Icestorm cores allow it battery life unheard of until now in such a device and the MacBook Pro 13″ M1 runs even longer. The performance per watt is literally leaps and bounds ahead of anything else in the industry.
Vertical integration with the OS and optimised apps is second to none. It has also been a clever move to unify the architecture between iPhone and Mac. Now, you have a unified software ecosystem too, with all those iOS apps instantly available for Mac and running natively… So much easier now, for developers to port iOS NLEs like LumaFusion to a Mac. The more competition for scumbag Adobe, the better!
Worst camera of the year
The Canon EOS R5.
This thing occupied its own little twilight zone within a dystopia in 2020. The most promise of any mirrorless camera (and the noisiest marketing) but the most scandalous effing joke of a pro product debut I've ever known. Shockingly bad reliability as a hybrid camera. Absolutely crystal clear the C70 was to come afterwards and suck up the sales on the video side – but to be honest I am much more disappointed by how unethical the debacle was and how it was handled by Canon over the course of the year.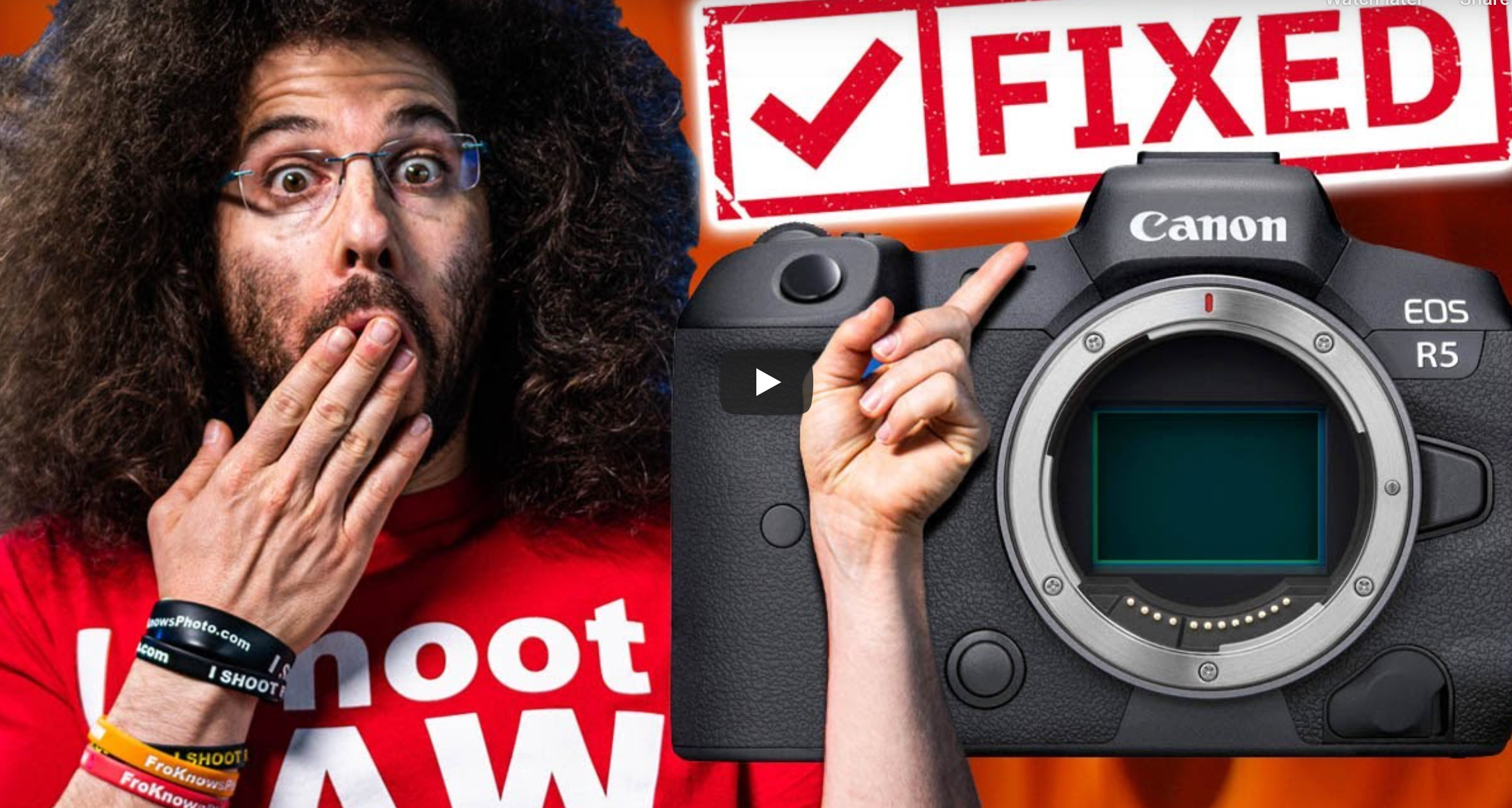 Showing a complete and utter disregard to their most loyal, highest paying EOS customers, before sweeping the dubious and probably even fake overheating under the rug like it never happened, with an army of social media influencers pushing propaganda via multiple mainstream channels. All this, without once apologising, so in my opinion after 2020 every single Canon USA, Europe, Japan employee should be hanging their head in shame. Only problem is, they are all probably too arrogant to even notice there has been a problem! Who cares when you're selling so well! Let's see if the sales continue in 2021 with so many visual artists out of work!
I think it has really put me off the camera industry for life.
And don't get me started on the sterile, dishonest online launches.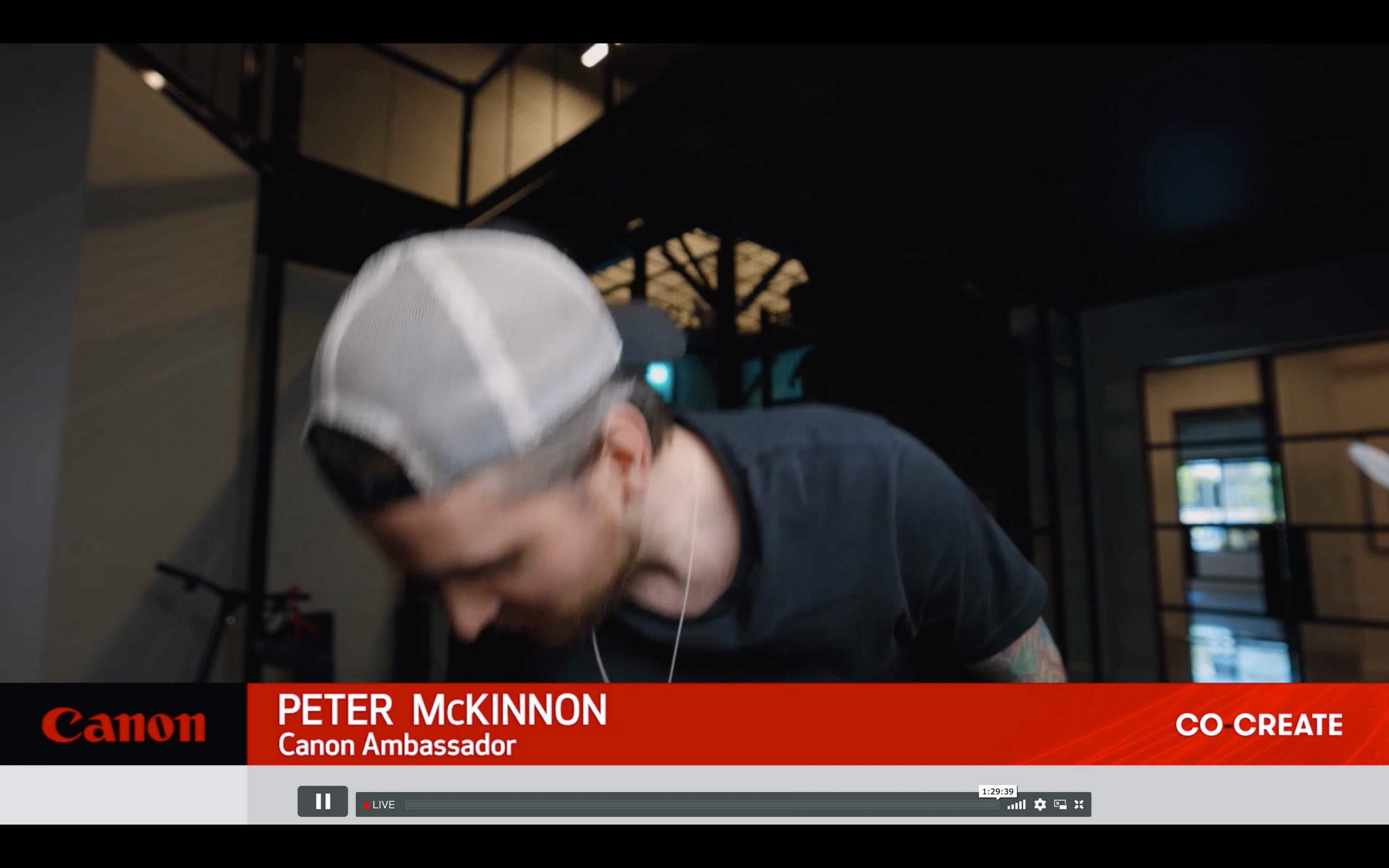 How did Tom Cruise get away with his abusive COVID rant on the set of Mission Impossible?
The film industry had a torrid year in 2021 from top to bottom. I think many celebrities felt a moral duty to use their platform to get things rolling and beat the pandemic, but really, who do they think they are? Jesus? God? Superman?
On the set of his poxy blockbuster, we heard multiple vile rants from Cruise which were completely out of proportion to the unintentional misdemeanour of less senior crew members… Standing together slightly too closely, less than 1.5m apart at a PC, doing their work. As easy to do as an impulsive habit without even thinking about it. Yet this celebrity basically humiliated them, wreaked their careers, in much the same way Christian Bale did with Shane Hurlbut on the set of Terminator Salvation.
But the response to Cruise has largely been flat, and basically one long list of excuses for why he was correct to verbally abuse staff on a movie set to the point where they quit and probably needed to see a therapist afterwards.
Cruise has always been an intense personality, and had much invested (even his own money) in getting the movie done in the midst of a pandemic. He saw himself as saviour for the entire industry. If you take the moralising and COVID aspect out of it though, it's nothing but a rich man having a violent tantrum.
In much the same way our own small little filmmaking community has a problem taking to task a celebrity filmmaker when we find out they have done something completely apprehensive, Hollywood people basically buried their hands in the sand over the Cruise rant where instead there should have been much more condemnation.
Looking forward… 2021
Am I looking forward to 2021?! In all honesty, no. We're deep in the mire! The pandemic has hit creative people probably harder than many, with culture basically closed down for much of the year and it will likely remain locked down for at least the first 4-5 months of 2021. I will need to regain some sort of enthusiasm for cameras and that means shooting something that interests me, travelling, freedom, all that which has been taken away from many of us. In terms of the new releases and technology, the fact is, cameras are not the most exciting technology in the world at the moment. The smartphone camera world, A.I., computational photography, chipmaking, 3D graphics, Apple, ARM, Nvidia are all where the tech zeitgeist is at the moment.
My most dear wish for 2021 is that governments get a grip on the coronavirus and that the new vaccines actually work long-term. Governments have handled it spectacularly badly with the exception of a few countries in Asia like Taiwan, and I suppose New Zealand.
As this bin-fire of a year 2020 draws to a close I wish each and every one of you the best of luck and that you can get through what's ahead!
Cheers!