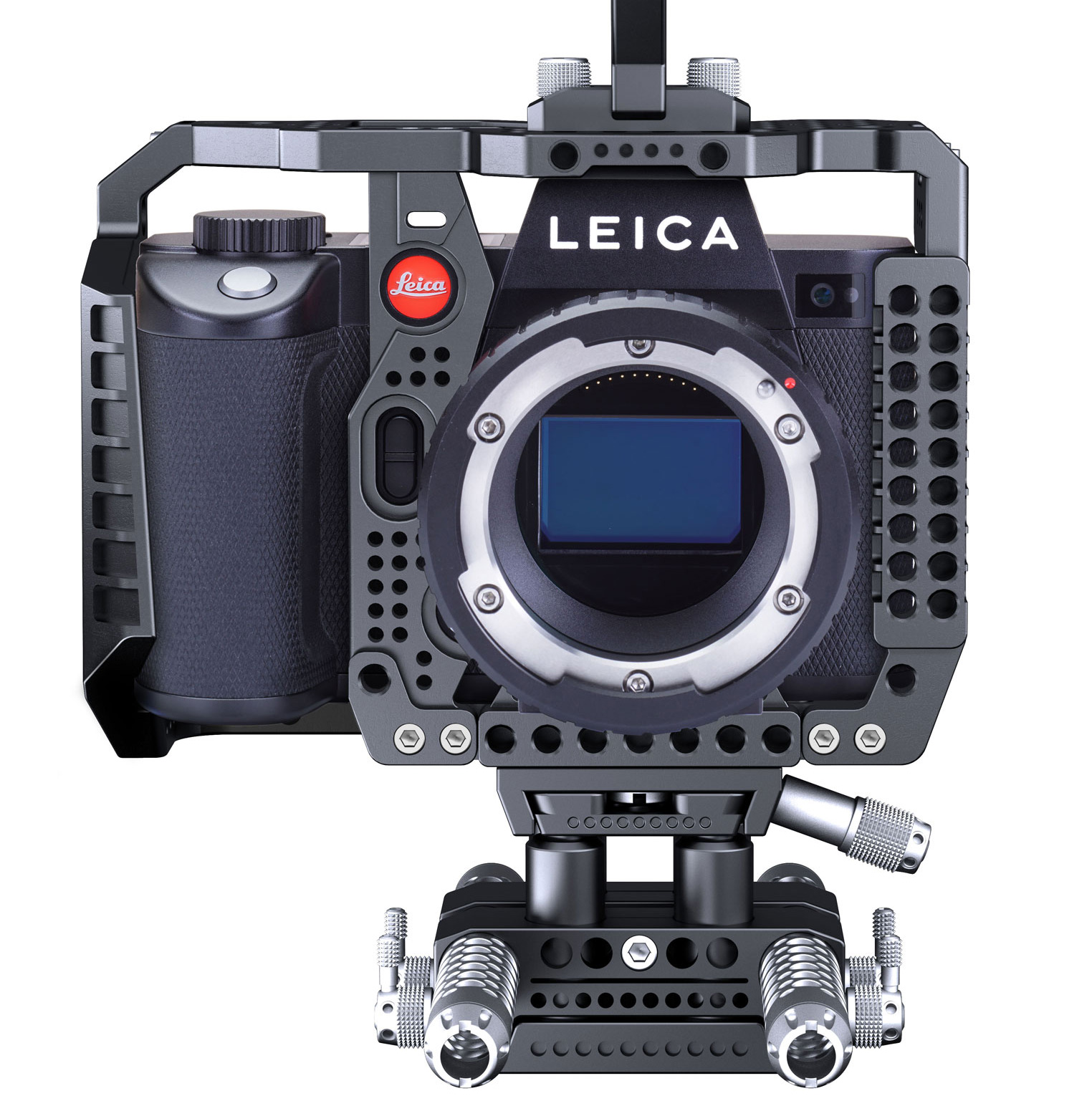 Recent high-profile criticism levelled at Leica, is that they're becoming a 'software company' rehousing the hardware from China and Japan. Although the Leica SL2 ("Made in Germany!") uses virtually all of the internal hardware as the Panasonic S1R – sensor, EVF, stabilisation (I suspect along with a similar mainboard and firmware programmed by Panasonic – with menus designed by Leica), I do feel it brings something very important to the artist's table beyond just numbers.
In my opinion Leica are becoming a very modern company, drifting away from their past as a purist optical-mechanical engineering presence in the industry. Indeed, if my own Leica Q is anything to go by, Wetzlar no longer have that age-old philosophy against digital correction of some of their very expensive optics…
It's understandable that purists don't like this. The "modernisation" of Leica should involve lower prices if they are going to start compromising on the glass and rehousing parts made in Asia.
Indeed, purists pay an absolute premium for Leica's glass.
But it reflects the new reality of the world – in that these parts made in Japan and China far exceed the capabilities of what could be made in Germany.
I have been a Leica SL owner for some time and admired that camera for use with manual focus M glass – the huge, crisp EVF, lovely to use, such a damn sexy camera quite honestly. Feels like an "artist's tool" rather than a Sony Gadget Mark IV.
But so expensive are Leica range of L-mount lenses, they remain very poor deals. I expect zero compromises but they are ridiculously large, heavy and the autofocus is honestly very poor by modern standards.
While I am glad the SL2 maintains that minimalist design philosophy and sexy body… Once again going with contrast-detect AF is not the way forward, and the lenses need to get far smaller like their M-brothers.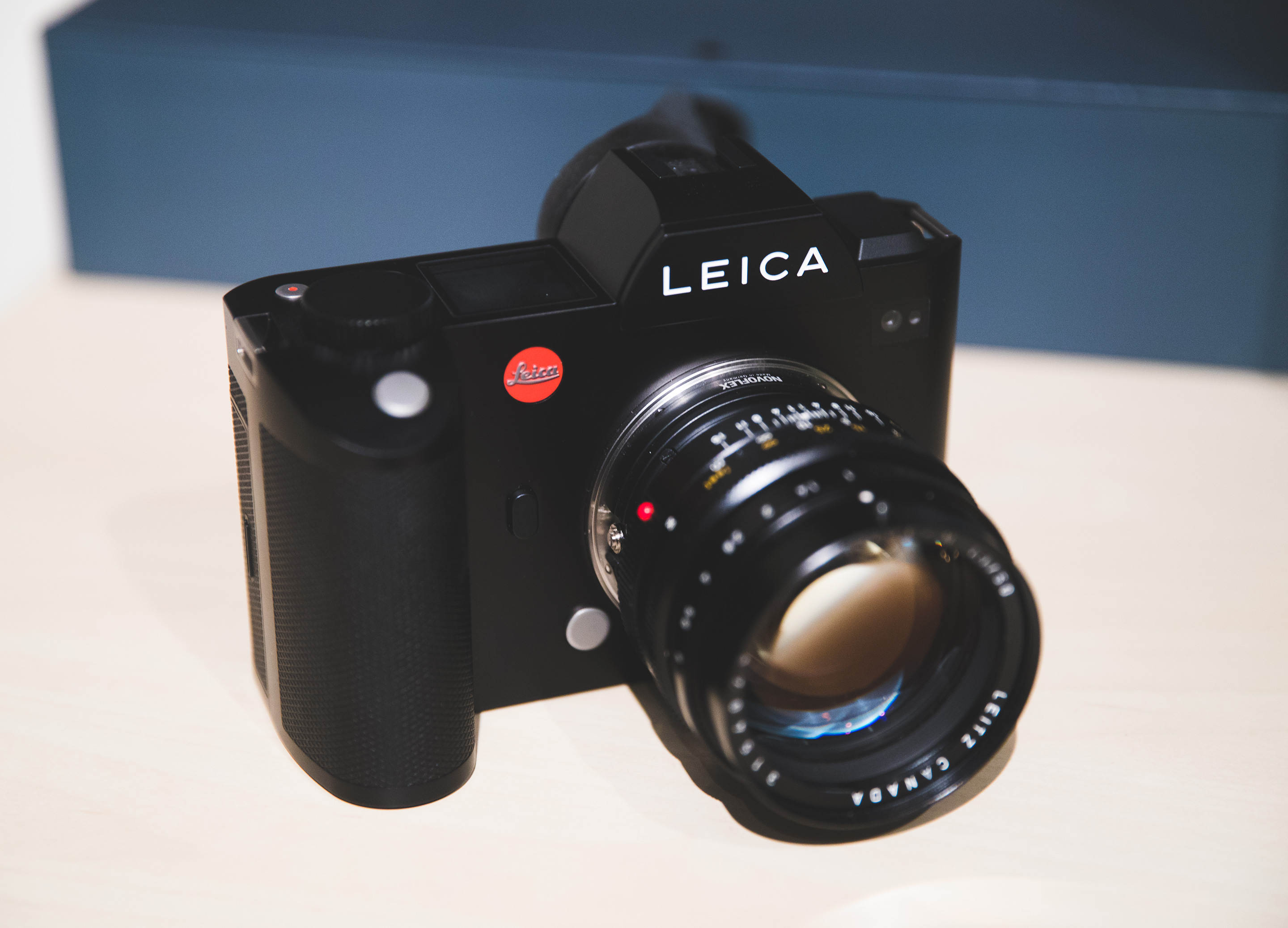 Leica SL2 for filmmakers
4K on the Leica SL was always a bit of a compromise… Super 35mm crop, just ok image quality by today's standards.
On the original Leica SL (mine pictured above with Leica Noctilux) the L-LOG profile in video mode started off practically broken and was never fixed to the point where it felt comfortable with it. It never fell into line with other LOG profiles. Leica sent their product manager for the SL to see me in Berlin and show me a firmware update, which was nice of them. They even promised me a trip to Wetzlar which never materialised. I think they just wanted to shut me up to be honest.
A lot has changed with the SL2, mainly thanks to the fact Panasonic have pushed the technology forward so much.
But in some ways it's still a compromise – even over $2000 cameras like the Sigma Fp, or $2400 Panasonic S1.
Rather than create a video-orientated model (S1) or pro filmmaker orientated model (S1H) like Panasonic, Leica only have one SL2 and it tries to do everything to the max.
It pushes the video specs further than the Panasonic S1R, but offers little appreciative advantage on paper over the mainstream Panasonic S1.
Like the Panasonic S1, it features an ALL-I and Long-GOP choice of high bitrate codecs, with Leica-LOG and 10bit 4:2:2 internal.
It borrows from the S1, even the internal LUT preview feature.
This does put it ahead of the S1R while maintaining a focus on photography and very high resolution (47 megapixel).
But crucially it lacks an articulated screen or on-chip phase-detect AF. These are its biggest downsides.
New video modes
Both the 4K and 5K are pixel binned from 47 megapixel (8K).
5K you say? Yes it has a 5K recording mode (at 24,25 and 30p).
This is a full pixel readout from a 1:1 crop of the sensor. So the 5K is Super 35mm in other words, not full frame.
Similar to the S1R, the "full frame" 4K is not quite full frame either… it does crop a very small amount – approximately 1.1x. Not too bothersome.
The higher frame rate 4K/60p is 8bit, like on the Panasonic cameras. It shares the nearly-full frame 1.1x crop of the DCI 4k at regular frame rates, again like the S1R.
On the S1 of course, the 4K/60p is limited to Super 35mm crop.
Slow-mo 150fps and 180fps 1080p still entail a 1.5x crop to Super 35mm.
All this technology under the hood is power hungry, like it is in the equivalent Panasonic cameras. Unfortunately Leica is using a 1860 mAh capacity battery which is more than 1000 mAh smaller than Panasonic's, almost cutting the run-time for filmmakers on a single battery to nearly half.
The camera is able to charge the battery via USB C, and can be powered by USB C at the same time as being shot with.
There's no RAW recording in video mode, either internally or via USB C. The HDMI is able to do the usual 4K 10bit to a Ninja V.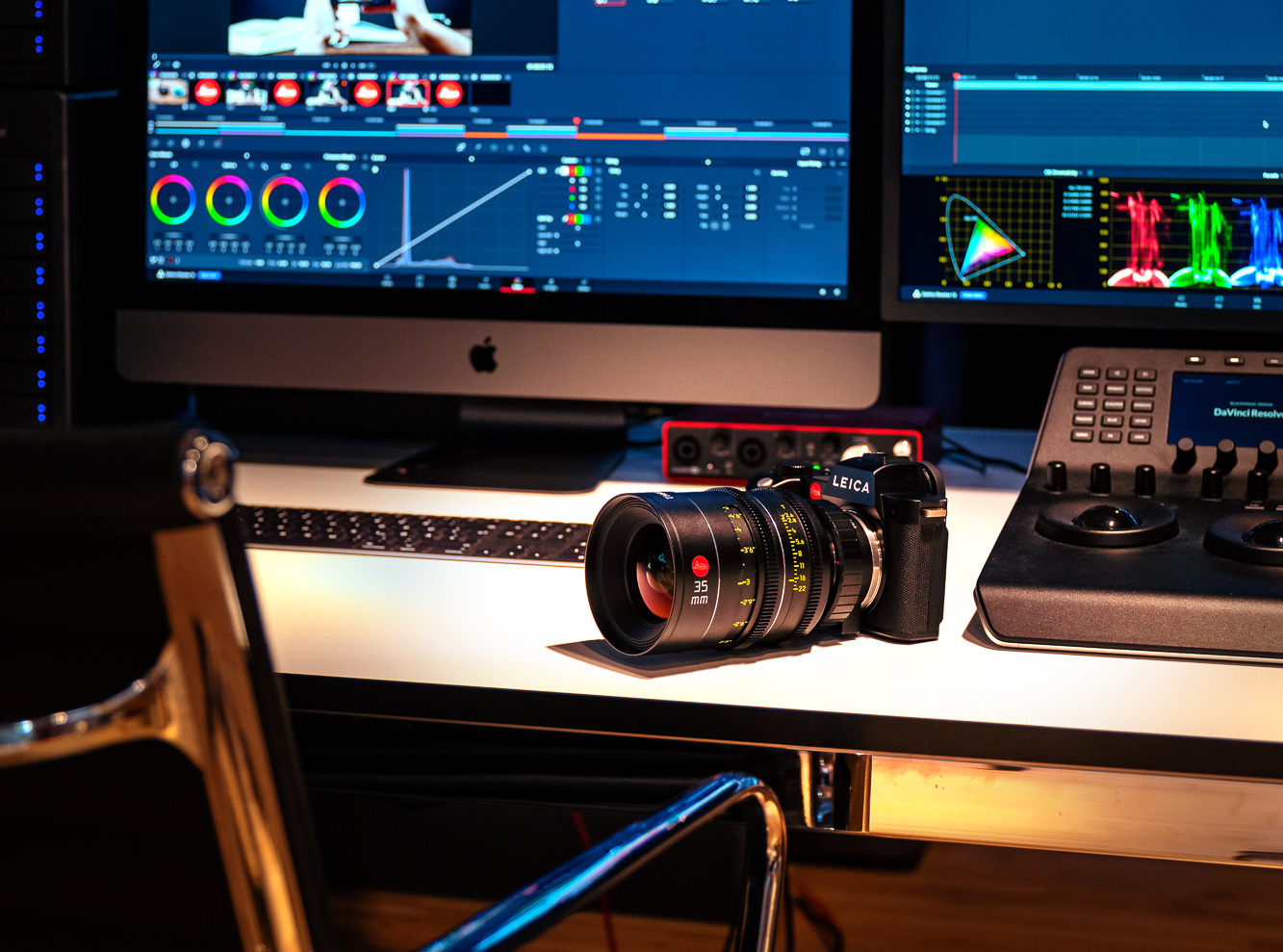 I expect Leica to be a bit 'spotty' when it comes to the usability and implementation of their video mode, compared to Panasonic, because they don't have the same comprehensive feedback chain, or user-base of video users to draw on, as Panasonic do.
However to their credit, the L-LOG profile now has a wide Rec.2020 colour gamut, along with Hybrid LOG Gamma modes as well.
Are filmmakers better served by the S1H?
Of course they are. But the Leica SL2 is makes a very good case for itself, and appeals to the soul not just the mind.
Leica clearly wants us to buy one for pro video and cinematography – and perhaps buy some of their cinema lenses to go with it, by which point we won't have enough money to pay the actors.
Much of the extra money spent on the SL2 compared to the S1H is not going to make the shoot more practical or the image quality even better.
It will however give you a cozy feeling every time you pick it up to shoot with.
A minimalism and effortless usability.
And I do value that, I genuinely do.