Now the hype has died down over the 1D X Mark III, we get a chance to see in the specs and manual where the cripple hammer has come out.
There are conflicting reports about Dual Pixel AF in 5.5k RAW.
Several users who have actually had their hands on the camera say autofocus is disabled altogether in RAW.
But Canon's spec sheet (download here) says "AF does not function" in any full frame mode when the frame rate is higher than 30p (see below).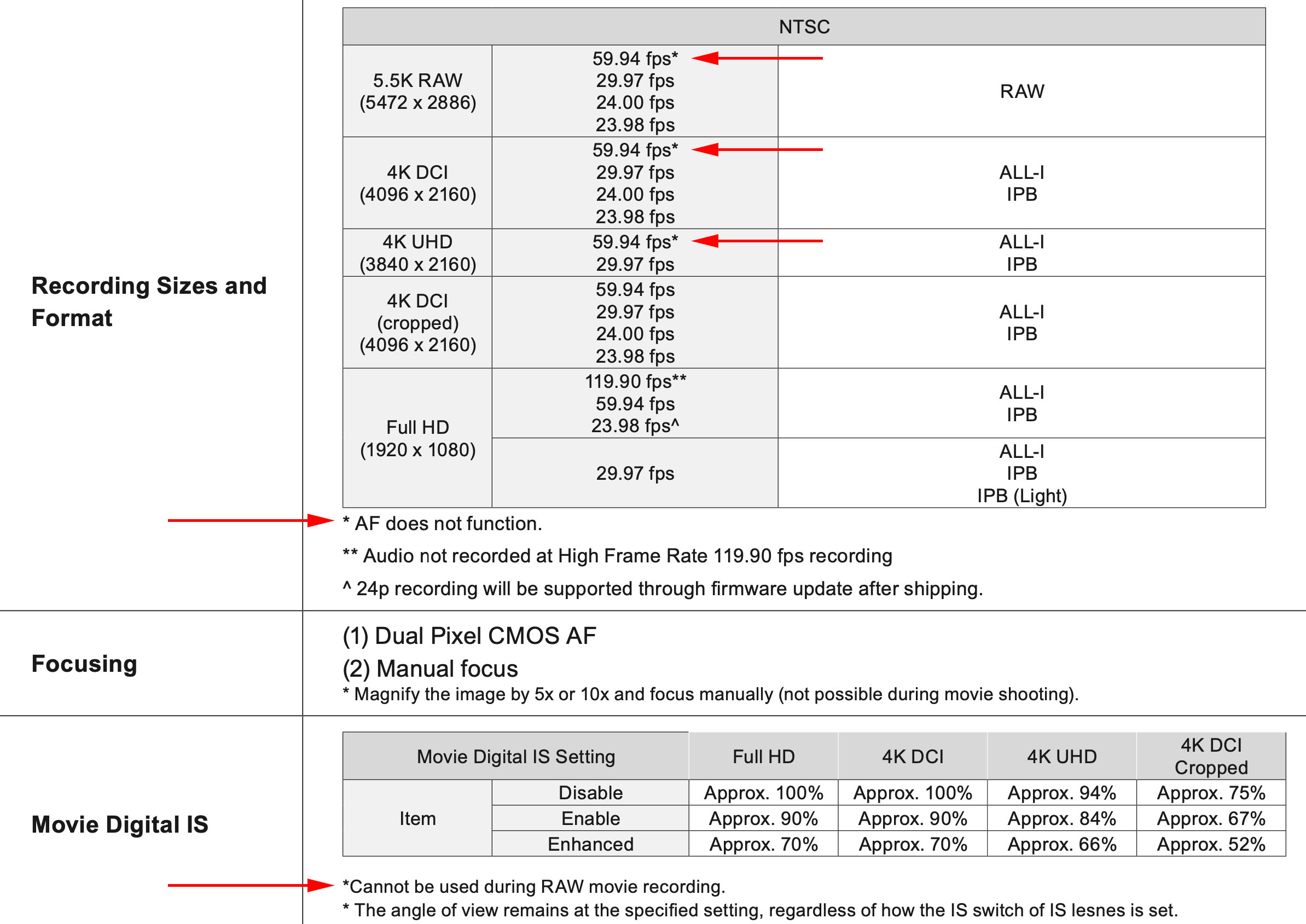 You'll also notice there is no digital IBIS for stabilisation allowed in RAW movie recording.
Canon's website meanwhile says something which could be taken two ways.
Dual Pixel AF operates in all modes except for none crop 4K or RAW at 60p/50p recording
To read the part in bold there, it seems to suggest that any full frame 4K mode won't have Dual Pixel AF.
It also says that 5.5K RAW at 50/60p won't have it, which correlates to the chart above.
But then, with users reporting at CES disabled Dual Pixel AF in 5.5K RAW at 24p and 30p, I don't really know what to think any more.
So the RAW mode is extremely compromised. No DPAF, no stabilization, massive file sizes. I can't help but feel that a lot of the RAW modes and higher resolutions of most DSLR/mirrorless cameras come with a catch 22.

— Newsshooter (@TheNewsshooter) January 21, 2020
It is also important to note for 1080p users, that the camera will not shoot 24p at the time of shipping. A firmware update adding 1080/24p will be released at a later date.