Magic Lantern are in the process of porting their 3K/4K modification to the 700D / T5i.
First the 5D Mark III with Magic Lantern and now the 700D / T5i.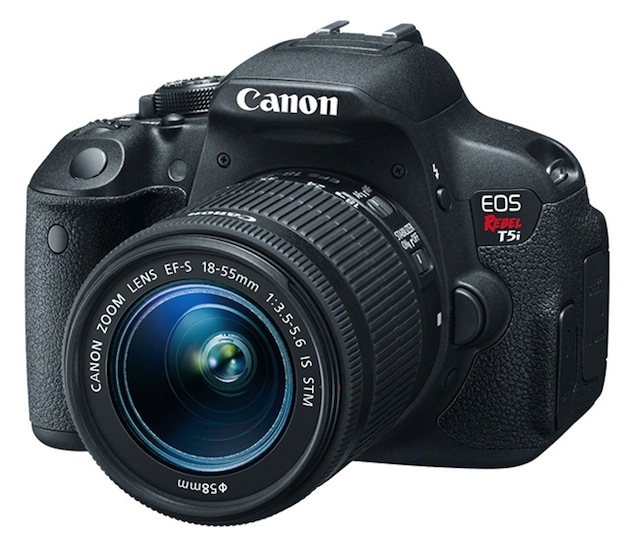 Released back in 2013, the T5i was the final Rebel with the old 18MP sensor, before the shift to 24MP with the 750D in 2015.
For the technically inclined here's the thread at Magic Lantern detailing the progress towards a higher than 2K crop mode.
It remains to be seen what the continuous recording resolution will be. Probably not 4K. At the moment 4K is only working at 10fps. The SD card controller on this camera is much slower than the Compact Flash interface on the 5D Mark III.
However Magic Lantern have various tricks for reducing the data rate for RAW recordings – such as a 10bit mode and lossless compression so we could well have continuous 2K+ resolutions of RAW out of the camera and 10fps would be a very nice continuous shooting mode for 4K stills and timelapse.
The 700D is one of the best value Canon DSLRs on eBay for under $400, a big price difference compared to the 5D Mark III. Porting the 4K crop mode to this would please a LOT of people.
I am sure Canon are a bit nonplussed at these developments but to be honest the ball is firmly in Magic Lantern's court and that of the users. I've said this many times and don't get tired of repeating it – Canon need to encourage software makers and sit down with Magic Lantern to give them full open access to the source code and their in-house SDKs, to improve the reliability of the features we're already using on our cameras. They cannot roll this back.
And whilst they're changing their attitude towards software, how about they fix the 4K problem with their current line-up. Beyond prosumers and enthusiast filmmakers, YouTube content creators are another market for 4K, with the ability to digitally zoom in post being useful for self-shot vlogs. It really is baffling that Canon thought a 500Mbit/s MJPEG codec would be good for these users on the 5D Mark IV in 4K.