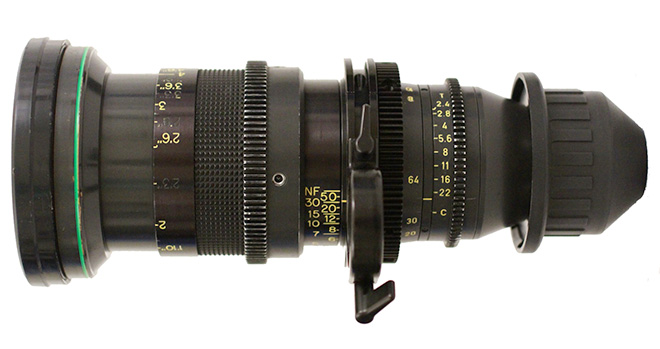 UPDATE: Shane now seems to say it vignettes at 8-12mm. Take all this with a pinch of salt until he makes his mind up
Usually most Super 16mm cinema glass won't cover the larger sensor in the Blackmagic Cinema Camera. The sensor is closer in size to the Panasonic GH3. However Shane Hurlbut has had a rather useful discovery, in shooting with the Canon 8-64mm F2.4 on the BMCC he found it covers the sensor just fine without vignetting.
Canon 8-64mm T2.4 PL / Arri on eBay US
Despite its age this is however not a very affordable lens for most of us but if I were a rental house I'd snap one up immediately knowing how much in demand it would be by Blackmagic Cinema Camera shooters.
Here's Shane's original tweet on this lens and the Blackmagic Cinema Camera.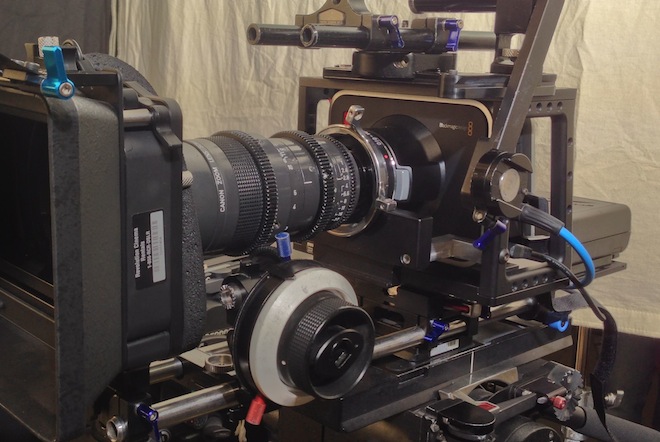 Hurt Locker was shot on Super 16mm and this was one of the lenses they used. To have that genuinely wide angle on a zoom is very unusual for the Blackmagic Cinema Camera, there are no Canon mount zooms unless you count the fisheye 8-16mm that go as wide, certainly none that end up as long as 64mm.
This is a cinema lens meaning it won't breathe during a focus rack and the aperture remains a constant T2.4 throughout the zoom range.
It's worth keeping an eye out on eBay for other rare Super 16mm lenses that may work on the Blackmagic Cinema Camera. The high quality lenses have image circles which are larger than they need to be, in order to increase resolution in the corners. I'd expect a little bit of light fall off and sharpness drop off with this Canon lens on the Blackmagic Cinema Camera but sometimes that is actually no bad thing artistically.
One more tip – try to avoid the standard 16mm stuff. The sensor size of 16mm is far smaller than Super 16mm.