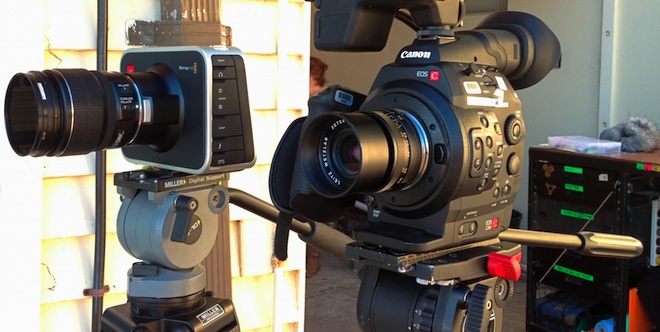 Blackmagic Cinema Camera – meet Canon C300. Pic by BMD tester John Brawley on Twitter
Blackmagic paid a visit to British pro video camera dealer CVP this week. CVP are the people I have my pre-order with and the expected shipping date of the first few units is fast approaching.
Here's what CVP had to report about the 2.5K raw shooting marvel.
Read moreA new hands-on report with the Blackmagic Cinema Camera