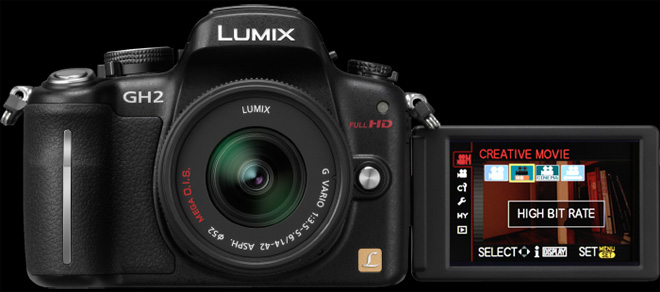 Vitaliy Kiselev has just released a new version of the GH2 hack, PTools v3.64d for the new Panasonic V1.11 firmware.
The latest version of PTools also supports the GF2, adds more AVCHD related patches and brings improvements to certain existing GH2 patches.
It is good to see Panasonic allowing further hacking and not battering down the hatches on their new firmware update.
1080/25p is still in a 1080i wrapper with the hack but bitrates can be increased, which is good news for PAL shooters.
All the other patches are ported to the new firmware and should work.
The latest firmware also includes enhanced noise reduction.
It will take time for any new features of the hack to be developed since testers need to delve deeper into V1.11 – it is a continually evolving process of discovery.
It is yet again an interesting time for the GH2.
Stay tuned for a hands-on look at the new hack.
You can download the hack here http://www.gh1-hack.info/wiki/PToolSoftware and the latest Panasonic GH2 Version 1.11 firmware here
For a guide on handling 25p in a 1080i wrapper see this EOSHD article