The rig – buy it now

The follow focus – buy it now
JIN Finance, the lens adapter machinists in Shanghai, have recently started making DSLR video gear and the big surprise is how well designed it is and the standard of the materials. They are not high end but affordable and accessible for the many, and incredibly good value. Now shooters have been using the rig and follow focus and some have posted reviews.
Whilst the DSLR video rig is shipping as normal the follow focus has been a bit back-ordered with JIN themselves due to high demand, but some Shanghai based retailers have been picking up some stock and now have the follow focus ready to ship.
Chief amongst these is 'selina1900', who've been able to get the follow focus delivered to the US and Europe within 7 days from China. You can find the links to eBay above.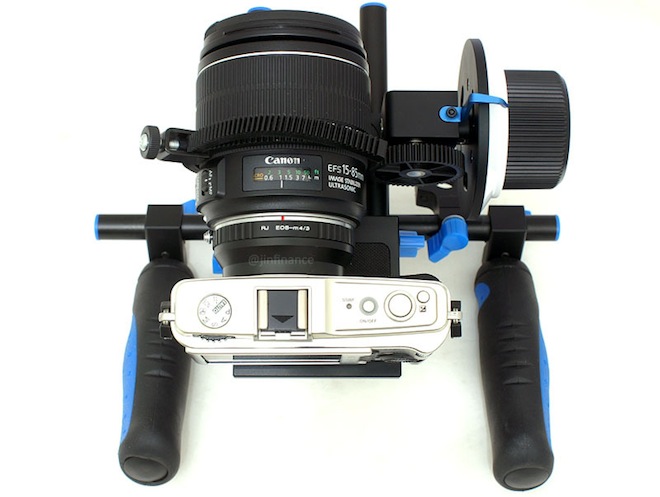 Check out the videos and see whether the follow focus and rig is right for you.
It could be a great entry into higher end DSLR stuff, or it can be put to work on a project straight away even for experienced shooters.
I am impressed!!
According to GH2 hacker Vitaliy Kiselev's website Personal-View, the products are good quality and much better than IndieSystem.