Monday, 17 December, 2012 00:06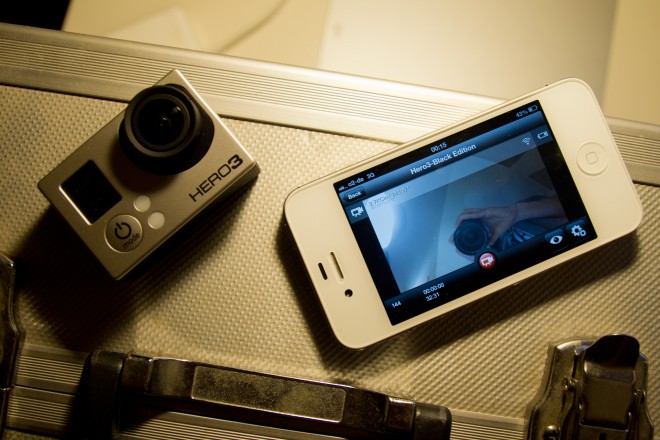 I recently picked up the Hero 3 Black Edition. It's a great overall point-of-view camera not just a favourite of sports shooters. The size of a matchbox and it does 2.7K and 4K video all at a pretty high bitrate of around 45Mbit.
Since a couple of days ago (Dec 14th) it has a new firmware update and iPhone app which gives you smooth wireless 24fps monitoring on the iPhone so I thought I'd give it a try.