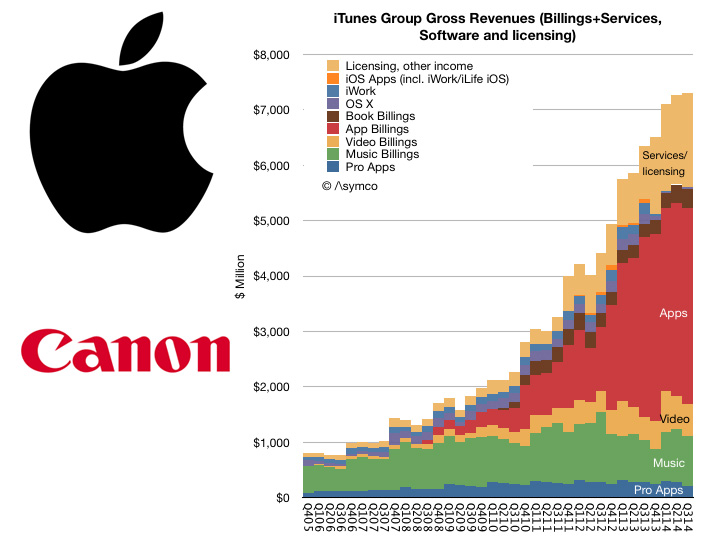 It's well known that DSLR sales are sliding now, following the worrying trajectory of compact cameras.
Then I read with great interest Vincent Laforet's prediction that the era of stand-alone cameras is coming to an abrupt end for the mass market.
There was a very key chart in that blog post which you can see above. I believe it speaks volumes about why the mass market is migrating from hardware focussed imaging tools like DSLRs to innovative new growth areas like apps and services orientated smartphones.
Incidentally in our own little world of DSLR video, this is also why Canon were so utterly wrong to dismiss Magic Lantern as a intolerable 'hack'.
Let's diagnose the problem and suggest the solution…
Read moreEOSHD opinion: smartphones are not killing DSLRs, apps and online services are