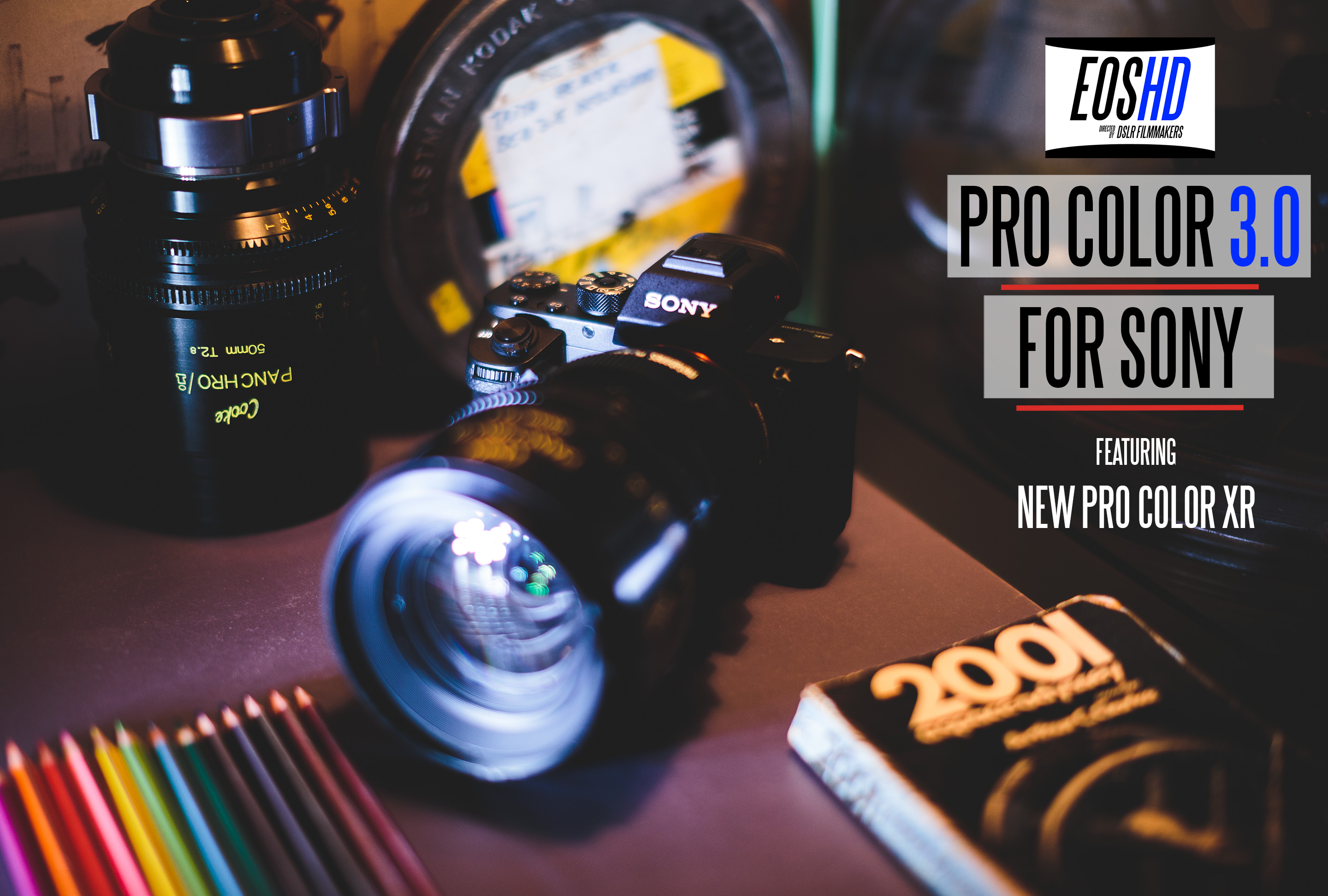 EOSHD Pro Color is a highly optimised in-camera profile for your Sony camera, resulting in much better colour and image quality straight out of the camera.
Introduction
If you have ever wondered why talent in front of a Sony camera looks like the cast of The Simpsons, or why you can never quite get that balance between green and magenta right, look no further! EOSHD Pro Color fixes a host of colour issues with Sony cameras.
The critically acclaimed EOSHD Pro Color profile gives you dramatically improved straight-out-of-camera image quality, in all shooting situations.
Above: This video shows the three Pro Color 3.0 profiles in action on the a7s II, a7r II, A6300 and a99 II, along with Pro LOG (available separately).
The new look is applied to XAVC-S video footage and the JPEG engine of the a7S II, a7R II and many other Sony models (see compatibility list below). New for EOSHD Pro Color 3.0 are two extra profiles, Pro Color XR (Extended Range) and Deep Warmth. These compliment the original EOSHD Pro Color profile, which now works better than ever with automatic white balance.
A new and improved instructions guide describes how to apply EOSHD Pro Color to your Sony camera.
In addition, an optional LUT to fix the RGB range and recover highlight detail from Sony XAVC-S 4K and 1080p footage is included.
New features for Pro Color 3.0
Now featuring a total of 3 profiles
New Pro Colour XR Profile
New Deep Warmth Profile
New XAVC-S highlight recovery LUT
Updated guide with clear instructions for all experience levels
Works with the new ambient white balance mode of Sony's recent models
No longer requires custom white balance, 100% works with auto white balance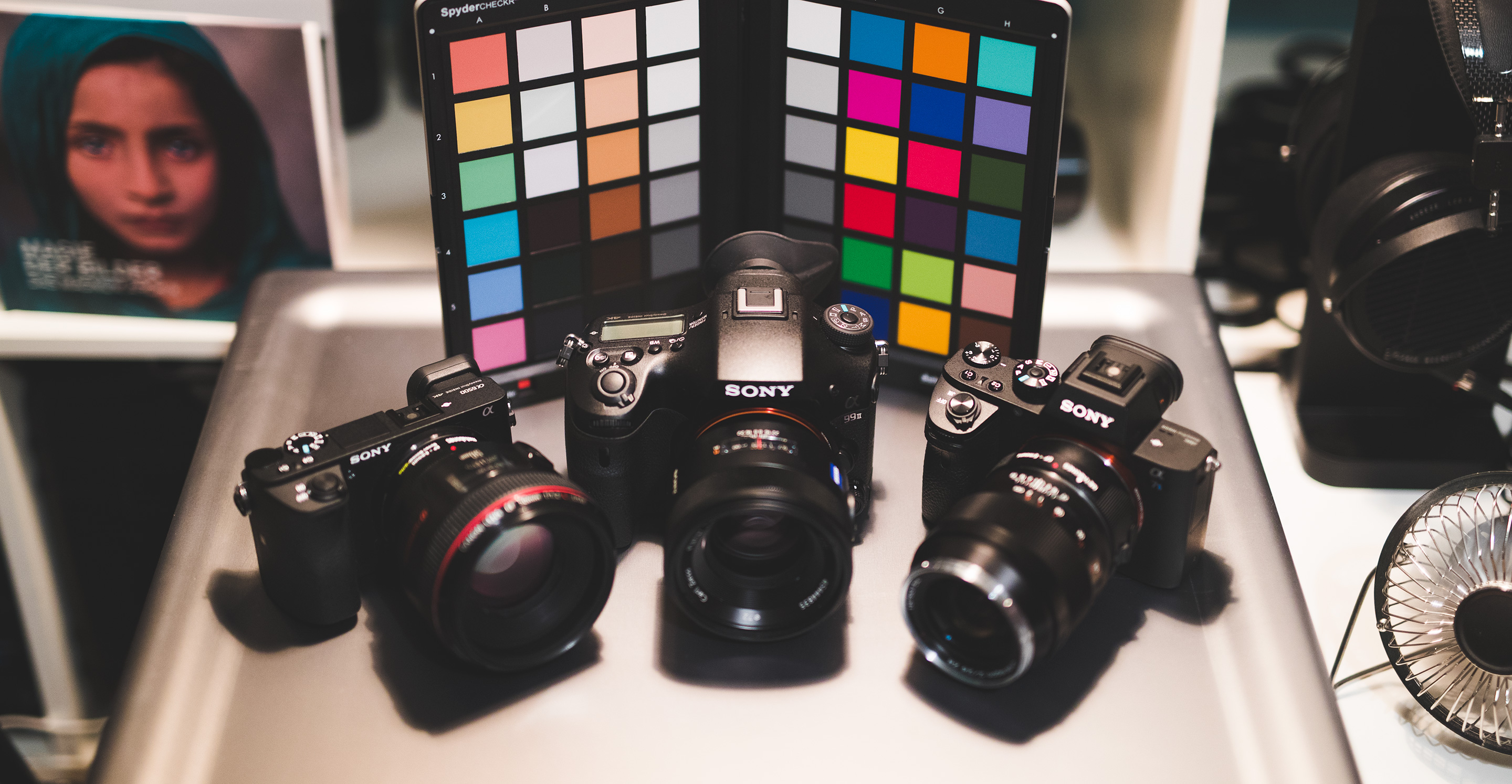 Apply once. Shoot.
These colour correction settings are easy to apply and fundamentally change the image processor's approach to color and white balance, lending an artists's eye to the camera and the way it handles ambience and colour separation.
Deliver punchy Canon EOS-like 4K, 1080p and JPEGs straight out of camera with EOSHD Pro Color.
The advantages include:
Truer, deeper reds
Greater separation of green hues for more natural looking foliage and landscapes
Greater separation of blue hues for better skies and better cool tones under warm lights
Skintones, faces and people given a more flattering treatment
Smoother and more film-like roll off to highlights and shadows
Reduced colour clipping (prevents a blue object turning green in bright light)
A more realistic and cinematic image, without the crayola-8bit feel of Sony's default settings
Confidence on a shoot you have expertly set colour with no unpleasant surprises
Suitable for 4K, 1080p video and JPEG photos
And one more thing…

EOSHD Pro LOG allows you to apply a look in post, whereas EOSHD Pro Color is for straight out of the camera results (punchy colour and a satisfying final look baked into the files).
Use Pro LOG when you wish to maximise dynamic range, apply a LUT, or grade the image yourself.
Pro LOG gives you an extra LOG profile alongside the usual S-LOG2 profile, including 25 EOSHD Film LUTs for applying a cinematic grade instantly in your edit.
Advantages of Pro LOG Cinema
Works at any ISO sensitivity (ISO 200 minimum)
Easier to grade than S-LOG2
Similar curve to C-LOG and compatible with LUTs designed for Canon LOG
Exclusive Film Looks only available with Pro LOG from EOSHD
Includes advantages of EOSHD Pro Colour, such as reduced colour clipping (i.e. prevents blue highlights turning turquoise of green), deeper and truer reds and better skin-tones
Significantly decreased banding compared to S-LOG3
Advantages of Pro LOG S
Maximum dynamic range
SLOG-2-based, therefore works with any LUT for S-LOG2
Exclusive Film Looks only available with Pro LOG from EOSHD
Includes advantages of EOSHD Pro Colour (although the final colour depends heavily on the LUT used in post)
Significantly decreased banding compared to S-LOG3
Read more about EOSHD Pro LOG here
Camera Compatibility
Sony A7R III or A7 III user? Please see the new Pro Color V4.0
Pro Color 3.0 and Pro LOG is designed to work with the following Sony camera models:
Sony A7S II
Sony A7R II
Sony A99 II
Sony A7S
Sony A7 II
Sony A6300 / A6500
Sony RX100 IV / V
Sony RX10 II / III / IV
Sony cameras which lack advanced picture profile capabilities are not compatible (such as the RX100 M1 to 3, A9, old A7R, A6000 and RX10 M1).