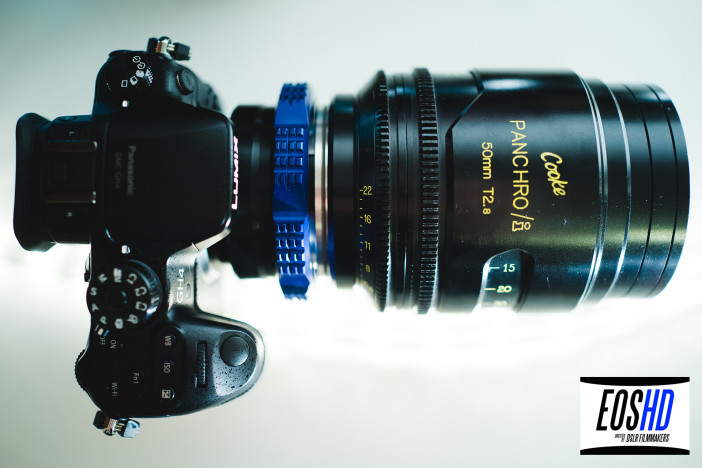 EOSHD Panasonic GH4 LOG Converter + 1DC LUT

Bundle deal – LOG Converter + The EOSHD Panasonic GH4 Shooter's Guide (save $10)

The EOSHD LOG Converter for the Panasonic GH4 gives a Canon-LOG style flat profile to GH4 footage in post, improving colour and making the camera compatible with a huge range of LUTs designed for LOG footage.
Advantages
Corrects GH4 colour issues
Improved grading and workflow
More choice of styles in post from a huge range of third party LUTs
Improved definition in highlights
Improved shadow detail
A less electronic look to footage
If you have been waiting for V-LOG from Panasonic, this will give you the LOG advantages in post right now.
EOSHD LOG Converter for the GH4 comes with a full instruction manual and workflow details for Adobe Premiere, Final Cut Pro X, DaVinci Resolve, EditReady and Film Convert.
The LOG Converter is designed to be used together with the EOSHD Cinema profile for the GH4, an in-camera picture profile. Details of this picture profile are included.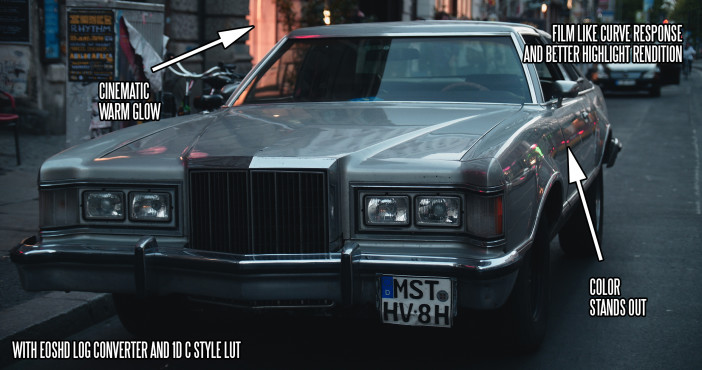 Purchase options
EOSHD LOG Converter + 1DC LUT (including instructions and workflows) – $19.99
EOSHD LOG Converter + full copy of Panasonic GH4 Shooter's Guide – $29.99
Both options contain my LUT originally designed for the Canon 1D C / Canon LOG which you can now apply to GH4 footage for superbly cinematic colour.
Recommended requirements
Edit Ready speeds up your editing by applying the LOG Converter and outputting Canon LOG style 4K 10bit ProRes. The resulting files are much more responsive and fluid to edit and playback in your NLE vs the original 4K H.264. Film Convert on the 1D C Canon LOG setting returns superb results with the GH4 LOG Converter with a range of film looks built in. Both applications are recommended for the EOSHD LOG Converter but not mandatory. The LOG Converter also makes GH4 footage compatible with James Miller's DELUTS pack.
Minimum requirements
Minimum requirements are any NLE that can apply an Input and Output LUT. Some NLEs may need a LUT plugin. Alternatively if you cannot apply a custom LUT in your NLE any transcoding app which can apply a single LUT will meet the minimum requirements. Details of this software for both Mac and Windows is supplied in the instructions that come with EOSHD LOG Converter.