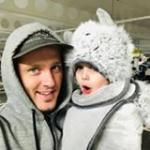 Social side of the VW scene. 600D with 2 primes
---
Similar Content

By Guest

This is a promotional reel I've just made for the small videography business I'm currently setting up (one-man-band doing local community organisations, weddings etc). Everything in it was shot on low-end/cheap cameras, several of which have been discussed and compared extensively on this forum over the last year or two. To boot, other than the Tokina 11-16mm all of the lenses were each bought for under $300.
 
After a couple of enquiries about the gear I used for this reel, I've decided to add subtitles to show each camera (and lens) each shot was taken with. Just click the 'CC' button in the Vimeo play bar to turn the subtitles on.
 
I'd welcome feedback on my reel, but this is mainly posted here in the hope it might be of use to others:
 

 
Sorry the subtitles aren't synched perfectly to each edit (it's not easy with Amara). You'll work it out though I hope ...


By Guest

I'm starting to set myself up a small videography business: just a one-man-band doing local stuff - community group promos, weddings, etc. I'm still working on the website (www.lintelfilms.co.uk) and have just finished the 2nd draft of my promotional film. I'd really appreciate your feedback on the film. I don't mind at all if you are brutal!
 



By metaphiston

http://vimeo.com/74613572
 
My serene short macro film.
 
Mostly shot on Pentax-A 100mm f4 macro, with very close up shots using a reversed Sigma 24mm f2.8 super wide II.
 
I used my k-5 for tests and stills, but used a Canon 600d with Technicolor cinestyle installed for the actual shoot, as the dynamic range is greater, and it has manual controls. The lenses are attached using a canon-pentax adapter, which can be bought from Ebay for £10/$15.
 
To get closer I used a set of 50mm extension tubes, and sometimes used the Canon 600D's 3x digital zoom (which is still full 1080p HD, a useful feature and no extra depth of field loss!)
 
The film itself is rather light on narrative; it's just a progression of – hopefully!  – interesting shots.
 
Hope you like it. I'm happy to answer questions on how I did specific shots and it's always good to get feedback.
 


By jgharding

A dark fashion mood piece for Paris Couture show... Retro grunge horror style and Lynchian lunacy
 
https://vimeo.com/69454379


By tonysaf

Hi, I have kind of problem with my video, I think. It's hard to describe it, so watch this:
http://www.youtube.com/watch?v=mhLb2VCYUak
and this:
http://www.youtube.com/watch?v=XCwKMco1VMo
I think the video quality is terrible. I used auto focus but then I tune the focus by my hand because I know the auto focus is not very good. So I think the problem must be somewhere else. I have only kit lenses, that means the 18-55mm and 50mm f1.8. The first video was shot with the 18-55mm and the second with 50mm. I really don't know what to do with this. Can anyone help me please?
Thank you in advance and sorry for my English.