Friday, 04 March, 2011 13:10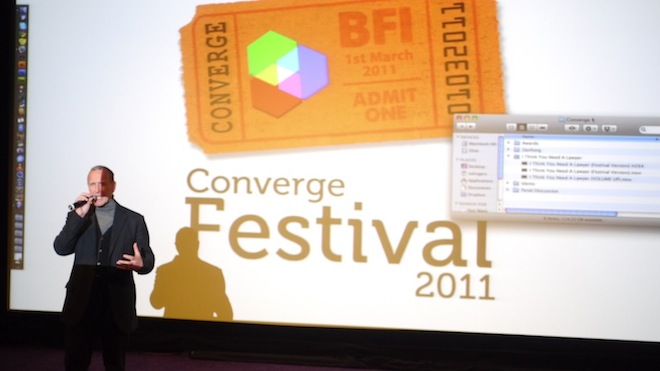 Converge came around for 2011 last week and it was interesting to see both from a creative filmmaker perspective, and from a business point of view where DSLR video is at and more importantly where it is heading. It was also great to finally meet Kevin Shahinian, and to catch up with other key people in the resistance like Philip Bloom, Joe Simon, Robin Schmidt and Sam Morgan Moore amongst others. Great to meet you all.
Video on a stills camera is a new market but the pioneers are not the camera manufacturers. It is not a situation where you have a visionary corporate giant like Apple who created the the tablet PC market with the iPad. DSLR video has not been carefully and strategically planned by a giants like Canon or Nikon, it has instead been fostered almost entirely by 3rd party manufacturers, enthusiasts and filmmakers. Put simply the camera manufacturers made a video mode, the resulting new market creation was completely accidental, and now the lack the balls to do anything with it so it is left to us – the ones with the vision – to do something with it.
It's also left to bloggers and others to spread the word and educate people, rather than the traditional outlets closest to the Japanese manufacturers – like major print DSLR magazines, major online digital camera publications, which I find quite extraordinary because we are doing all Canon's marketing work pretty much gratis, and so it has become essential as filmmakers, curators and bloggers to seize the business opportunities this presents as well as the creative ones.
Putting on an ambitious and forward facing event like this isn't without it's challenges. Several smaller but notable presences in the DSLR world like DitoGear, Blackmagic and Zacuto sponsored Converge this year, and we owe them our gratitude – obviously it benefits their business in terms of marketing but they have the vision to move DSLR forward unlike the manufacturers. Staging such an event would be impossible without those sponsors.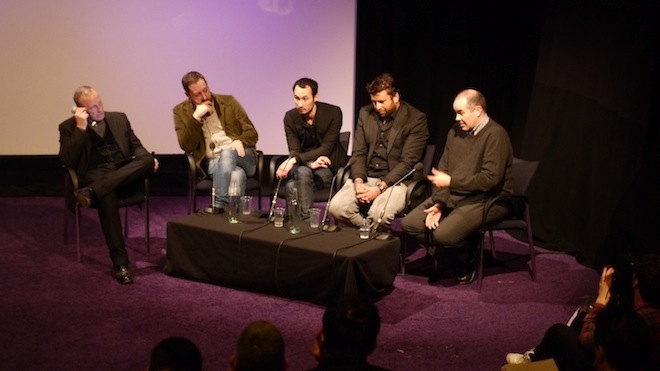 A panel discussion took place, with Philip Bloom, Richard Jobson (Converge's rockstar host), Dave Cockle of Apple, Grant Scott (UK print photography magazine editor) and Remi Paringaux of Post Matter (a high end glossy iPad magazine). Grant expressed frustration that readers seemed to be vehemently against video on their stills cameras, and that the old thinking reigned supreme in that industry – where he had to fight with his publishers to put just TWO pages of DSLR video related editorial. He said Canon was not educating stills photographers, stores, reps or salesmen about shooting DSLR video or telling people about the creative and business opportunities that opens up.
Sound On Sound, the famous UK print magazine whose Visual Media editor (a nice chap called JG Harding was my guest at Converge) has got a whole supplement devoted to DSLR video is showing what you can do with a bit of forward thinking and by being on the ball. It strikes me that print DSLR magazines should be rather embarrassed by their tepid and dumbed down response to DSLR video, shown up as they are by a pro AUDIO magazine. If you come across Sound on Sound (SOS) on your newsstands buy it, the DSLR video section is brilliant. This is what the convergence is all about.
Also on the panel was Dave Cockle of Apple, who runs the European video business – he of course wouldn't be drawn on any concrete information, especially about Final Cut Pro but he showed vision and imagination in simply attending in the first place.
If Apple had waited for the tablet market to appear instead of creating it with the iPad where would they be now?
Converge has a bright future, there are a few exciting possibilities I've been told of that I can't speak about yet. I also liked Jobson as a host – good with his line of questioning, immensely well judged control of the festival's content and the passion to push it all into reality.
There was some good stuff on screen at Converge. First of all Philip Bloom premiered his new timelapse. Looks amazing projected. The guy should really have an exhibition of the hotel window stuff. Mr Bloom, as an artist, is also very aware of the source of inspiration – he mentioned the GH2 and EOSHD in his talk, and I fired back some geek talk about the GH2 being better than the 5D. If anyone hasn't seen Philip present yet you are missing a treat, he has a gift with a crowd. Second of all, was a short excerpt of Danfung Dennis's To Hell and Back, which was every bit as visceral and as raw as I expected it to be. The whole thing couldn't be shown owing to it being entered for Cannes. That's as good an excuse as you can get. Can't wait to see the whole thing. Also Richard Jobson's new short, I Think You Need A Lawyer was a simple idea executed to perfection, very effective camera, editing and especially audio – and all shot in his garage! It was memorable as was the story structuring advice in Kevin Shahinian's talk which I drew on the next day in my own short DSLR film.
Converge was a chance to catch up with the British arm of the DSLR video resistance, Sam Morgan Moore and Robin Schmidt. Sam's S2 rig is nearing completion and he has the OKI follow focus along for the ride which I was pleasantly surprised with. Nice and smooth racking, no noise, seamless operation and cuts down on all the hassle of mechanical follow focus systems, making lens changes on the fly much easier. This will be a big hit with run and gun documentary guys and journalists, as will the HalfInchRails S2 which is the lightest, most compact pro shoulder rig around. Sam's mechanical follow focus system with the skateboard wheel and raising arm on the S2 is also much better than most other designs I've seen. Simplicity itself. Not to mention the fact you can control it with your thumb without taking one hand off stabilising the rig. A MASSIVE advantage, why has nobody else done it?? I hope to review the S2 soon on EOSHD.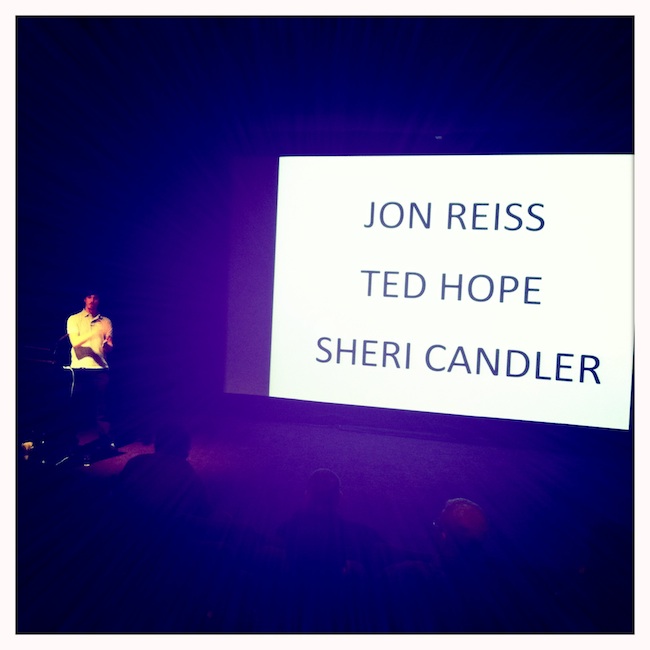 Robin (El Skid) was a speaker this year, his talk about funding short film projects had a wealth of stuff in it that is cutting edge and incredibly useful. All filmmakers, in order to have the creative breathing space to actually do what they were put on Earth to do, need a day job, need money. There are so many opportunities out there, and Mr Skid covered Crowdfunding – which is where a project is donation powered via the net. Works well – in fact some people have made up to $1 million through this method – for their own personal creative projects. He was also a very engaging and confident speaker, really enjoyed his talk. El Skid is the guy who first introduced me to write to Converge, and I owe him one. Also good to meet Andrew Howe, he has a really on the ball take of DSLR video and I end up agreeing with him an awful lot than what should be natural! Maybe he's a long lost brother I don't know. I think he should start his own blog because his views are always imaginative and worth hearing.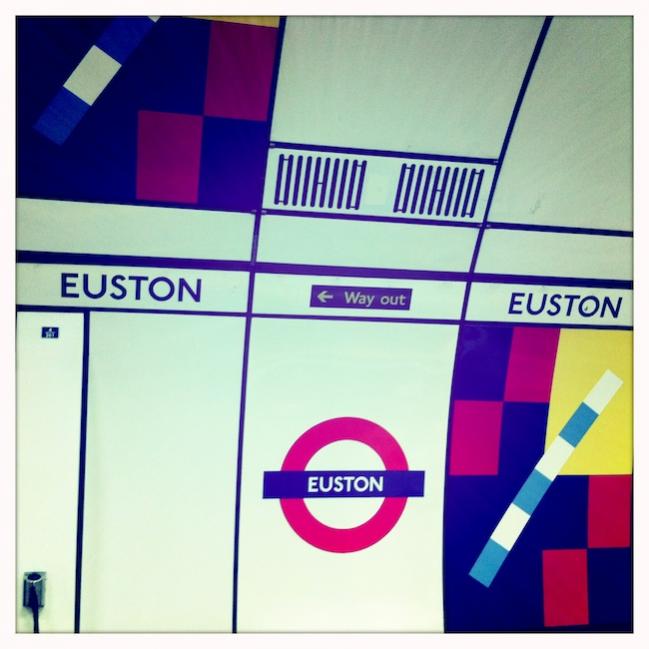 On Monday night and Wednesday night, around the edges of Converge I shot a short film with some students from the Royal Academy of Arts, they are smashing actresses and actors. I shot with my GH2 and LOMO cinema primes on my Letus rig + SmallHD DP6, even on the London Underground without being hauled out by security (or shot). I mentioned to one of the actresses that the Black Swan underground sequences were shot the same way and she looked back incredulously. The have not yet seen the results but when it's projected at RADA (on their single projector for the whole school, unbelievably) they will be blown away. The institutions are always last to the revolution, I don't think RADA even have HD video cameras never mind DSLRs! It is such a shame that these talented performers are being let down by technophobes. I was introduced to the students through my friend's girlfriend Maria, an aspiring actress there, and she wrote the film. It took about 4 hours to shoot, 4 hours of small talk, and 4 cups of tea. Thankfully it took less than one GH2 battery per night as well, otherwise I'd have had to given it up. There was no time to go back and reshoot anything, it is filmmaking in the raw and at the bare minimum.
Behind all the gear talk, that is what the DSLR scene is really all about.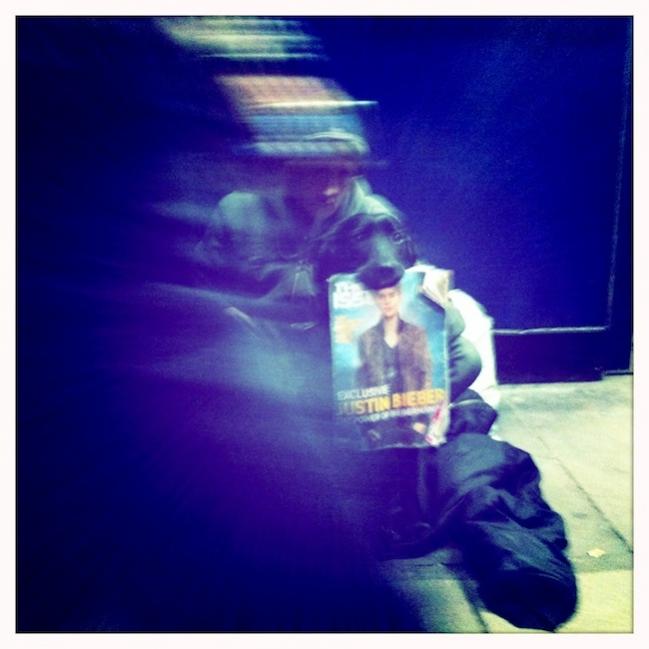 Special thanks to James Stoneley for my invite and for running such a fantastic event, along with Richard Jobson.