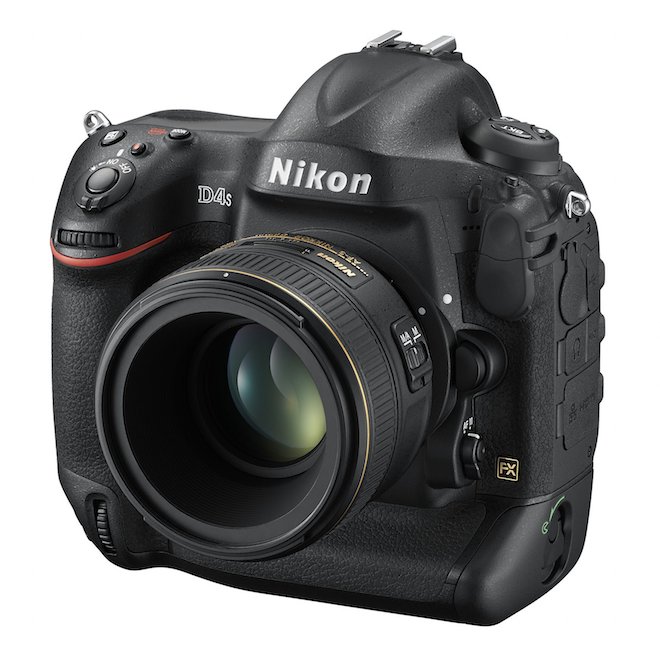 The Nikon D4S is a professional DSLR with a pro stills specification but only a consumer video specification. Nikon are marketing that consumer video spec as "professional video" when it's nothing of the sort.
The Nikon D4S is a camera which isn't really aimed at filmmakers, but pro photographers who supplement their stills work with video. "Pro video" according to Nikon. Designed with the input of many Nikon shooting pros, I am sure many of these did not want a consumer codec, a 10 minute recording cut off, an 8bit HDMI output or an overall video spec no better than a $750 Nikon consumer camera, but that's what Nikon have given them.
Is this 'good enough' for pros? Really? The general impression Nikon gives us with the D4S video mode is that pros are content with their low quality video output. Grab a shot quick, get it on the internet as easily as possible, with minimal knowledge or effort.
Actually most professional Nikon users I know are very much into shooting video with the same set of high production values they apply to their photography. Thanks to the general lack of progress in DSLR video have been forced to invest thousands in dedicated camera equipment from other manufacturers, money that Nikon could have taken with one hand while providing video orientated DSLRs with the other. I am quite sure the company is out of pocket in a big way due to putting so much esteem in feedback from pros from the prehistoric era rather than the pros of today.
Obviously I can see Nikon are aware of the multimedia demands of clients, even going so far as marketing the D4S an "HD-SLR" [their term]in their press releases, which makes it all the more bizarre as to why the intention failed so miserably in the execution.
D4S video – what's new?
1080/60p/50p useful for slow-mo (Nikon claims "smooth video" is also an advantage when played back at native frame rate – almost the entire filmmaking industry would disagree with them)
42Mbit/s prevents image break-up at 60p and 50p (consumer standard 24Mbit bitrate used for 24-30p)
Audio level adjustments 'in realtime', but not clear whether this can be controlled silently while recording
Simultaneous 1080p HDMI output and card recording (something most consumer cameras like the Canon 5D Mark III and Canon 7D have had for years)
Slightly improved low light performance from 'new' sensor and better noise reduction engine
HDMI remains only 8bit 4:2:2 like the consumer targeted D800. Despite the unadventurous specs list, the new sensor can scale for very high quality 4K "mini-raw" stills at 8MP resolution with the 16MP sensor count perfectly aligned for doing a clean pixel mixture in the scaling process, maintaining image quality. Yet there's no 4K video on the D4S.
D4S video quality – has it jumped the D4?
These specs tell us nothing of whether video quality is actually improved over the old model, and Nikon won't tell us in the press release either. The original D4 had the worst 1080p resolution on the market [see more info at EOSHD here]. If the labelling of 1080p was more rigorously enforced, Nikon would not have been allowed to market it as HD at all. The D4's full frame video output looked like poorly upscaled standard definition 480p.
For many reasons, mainly one of sycophantic interviewers, we never did find out the technical reasons behind video being as bad as it was on the Nikon D4. It was never clear whether this was a sensor issue, or an image processor limitation. There are however a number of clues that point to it being sensor related. That's a bit of a worry because the sensor in the D4S looks more like a tweak than a re-design. The first concern is the D4S is rather bizarrely limited to just 10 minutes of record time at the highest quality setting in 1080/60p and 20 minutes in 24p, even though the bitrate is a relatively mundane 42Mbit in 1080/60p. This points to a sensor heat dissipation problem more than a file size restriction. I can only speculate what has driven this kind of limitation. My personal theory? It's possible that shooting long video sessions compromises the ability of the camera to deliver stills at noise levels identical to when the camera is running cooly, especially when ISO is pushed to extremes (one of the main selling points of the camera). Therefore it's possible they have taken an arbitrary decision to cripple the video mode to avoid complaints of a 'bug' with stills performance. It's a decision which should rather be in the hands of the user.
The D4S has an upgraded image processor, but the previous D4 already had one which was perfectly capable of giving much better 1080p in other Nikon cameras – the consumer D5200 being one example, Nikon's much maligned mirrorless fleet another, with bursts of 4K raw stills at 60fps, 400fps slow-mo at low resolutions and 1080/60p conformed to 24p slow-mo in camera, all on a Nikon J1! The 'old' Nikon D4 image processor did not lack much for video features and in the D4's 1:1 crop mode (2.7x crop) with a clean sensor feed, encoding, compression and image quality were well up there with the competition.
One thing we do know is that on the tweaked sensor low light performance has been improved, which points to it being similar if not the same to the one in the Nikon Df, for which Nikon claimed cleaner circuitry with lower heat dissipation (generating less noise). The Df gave us no clue to any video improvements as it lacked video altogether.
I'm not alone in feeling the tweaks to video on the D4S don't go far enough. Here's what DPReview had to say in their hands-on preview:
"Perhaps the biggest surprise to us is how little the D4s has gained in terms of movie functions… [it] hasn't taken any big steps towards being the modern photojournalist's stills and movies all-rounder. This isn't to say the D4s isn't a credible camera for using video; just that, after years of manufacturers insisting on the importance of video as a tool for working photojournalists, we're surprised to see so few changes or additions have been made.
"The headline change is that the D4s can now shoot 1080 video at frame rates of 60p and 50p (at bitrates of around 48Mbps), but beyond that, there's not much that's changed. There's been no improvement in whatever limited the D4 to 20 minutes of video recording: the D4s hits a similar limit, with high bitrate 60p restricting the camera to just 10 minutes of footage capture."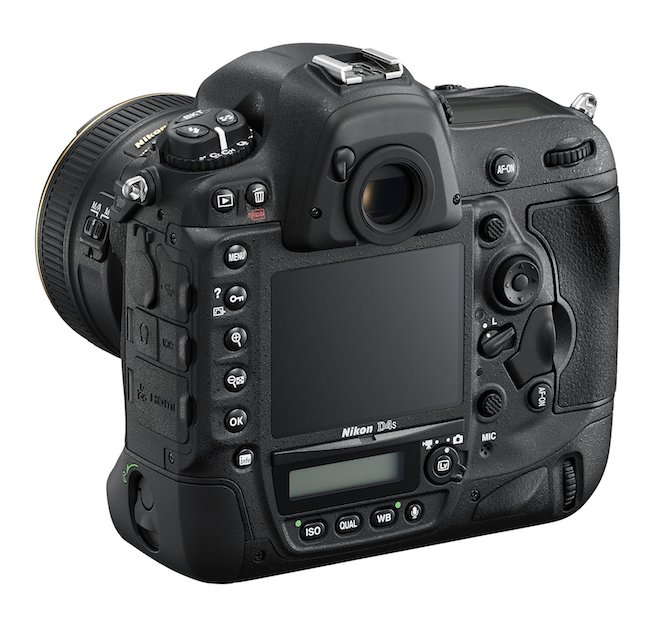 Missing features galore
I am still wondering where the better manual focus aids are on the D4S? Why is the internal codec once again recording in a non-pro acquisition format on a pro camera? Why are the specs for video hardly any different to a $500 consumer camera like the D3300? Why is Nikon's live view so frumpy for video use? Why does Nikon think a practical and well built articulated screen is merely a consumer gimmick? Why no video optimised stabilisation systems? Why no 4K as on the GH4? The list goes on, and on, and on…
And most of all, if all this really does upset photographers, reduce profit margins and take emphasis away from Nikon's core business of stills, why not put it all on a separate model – a real "HD-SLR"?
Pro alternatives
The D4S has to compete with the Canon 1D X, a camera which has seemingly out performed the D4 on the market so far, which could help explain why Nikon have been unusually swift in updating the line. Filmmakers have a host of more exciting tools to use, many of them available for much less than Nikon's $6500 asking price for the D4S.
One gets the impression Nikon very reluctantly added a few token video improvements to the D4S, believing that video belongs on point and shoot cameras for beginners, not flagship pro cameras. Nothing could be further from the truth. Even if the D4S ends-up shooting 'good enough' D5300-style footage but from a full frame sensor, it still won't stand head and shoulders above consumer DSLRs for video like it should do given the price tag and stature of the pros who want to shoot with it. When Nikon are not even beating Canon's top of the range consumer camera for video with their double-the-price flagship pro DSLR, questions need to be asked. Canon didn't exactly push the boat out far enough with the 5D Mark III for video users and yet it's still got more video features than the D4S.
The Panasonic GH4 does have filmmakers and pro video firmly in mind. It is aimed at pros, though priced for consumers. My advice is crystal clear. The moment a client asks for moving images, avoid the D4S and pick up the GH4, especially if carrying a large separate system for video like the Canon C300 on an assignment which involves a lot of travelling.
That's impractical…
And so is having consumer standard video on your $6500 pro camera.