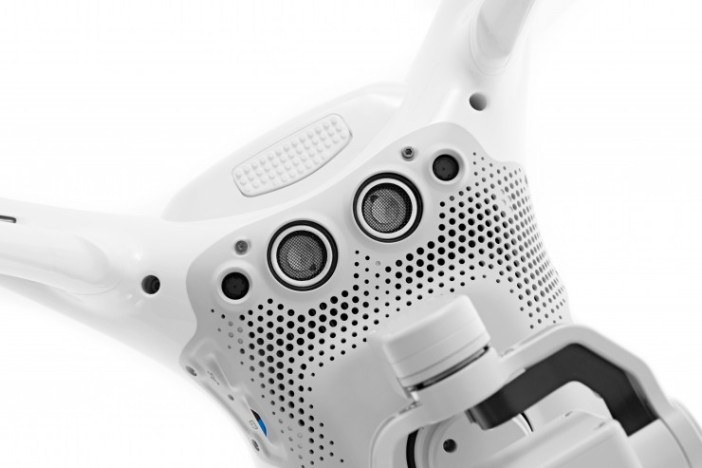 DJI have updated their consumer Phantom drone today, which will be priced at $1400.
It contains some serious AI.
The DJI Phantom 4 features sonar with collision detection.
TapFly now allows the drone to fly itself via waypoints tapped in via an iPhone app – in realtime whilst the drone is in flight.
ActiveTrack allows a rectangular box to be drawn around a target (human or otherwise), then the drone will follow and shoot them. Hang on that sounds a little sinister, how about "film them".
Flight time on one charge has been increased to 28 minutes and the 4K camera has also had an upgrade.
Although it is the same 4K Sony sensor as before (also seen on the DJI OSMO) slow-motion has been given a boost to full 1080/120fps.
The lens is improved and so is the stabilisation offered by the re-designed gimbal. Of course the camera is bundled with the drone and doesn't cost extra.
A new Sport Mode allows for advanced fliers to turn the speed and nimble handling of the drone up to 11.
DJI have reached an agreement with Apple to handle pre-orders. As well as being able to order the drone online at Apple and DJI you can walk into an Apple store and order it to get the Phantom 4 at the earliest opportunity (mid-March), but the usual retailers have to wait until the end of the month for shipping beginning of April.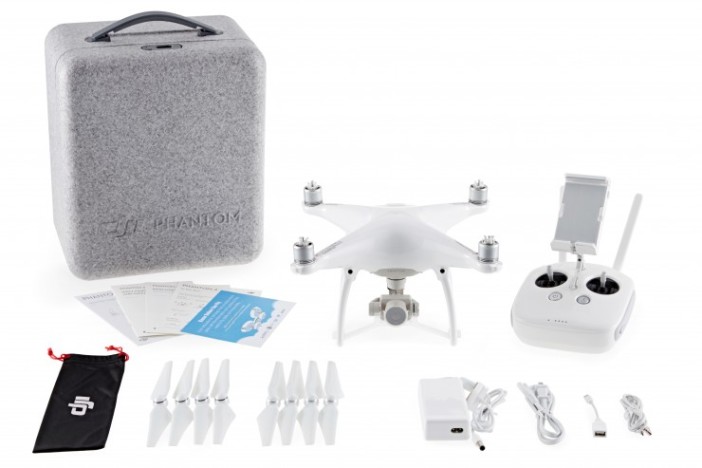 In another Apple-flavoured twist DJI are now offering DJI Care with the drone for an extra $229.
Personally I think this is a really incredible upgrade mainly due to the AI system, which is sure to make flying the drone far easier. The sonar system for avoiding crashing into obstacles adds a layer of protection to an automatic system that probably isn't always reliable. The price is pretty incredible compared to the competition, given the level of functionality on display and how intuitively it seems to have been designed.
Now the big question – can we attach the X5 Micro Four Thirds camera & gimbal to it?