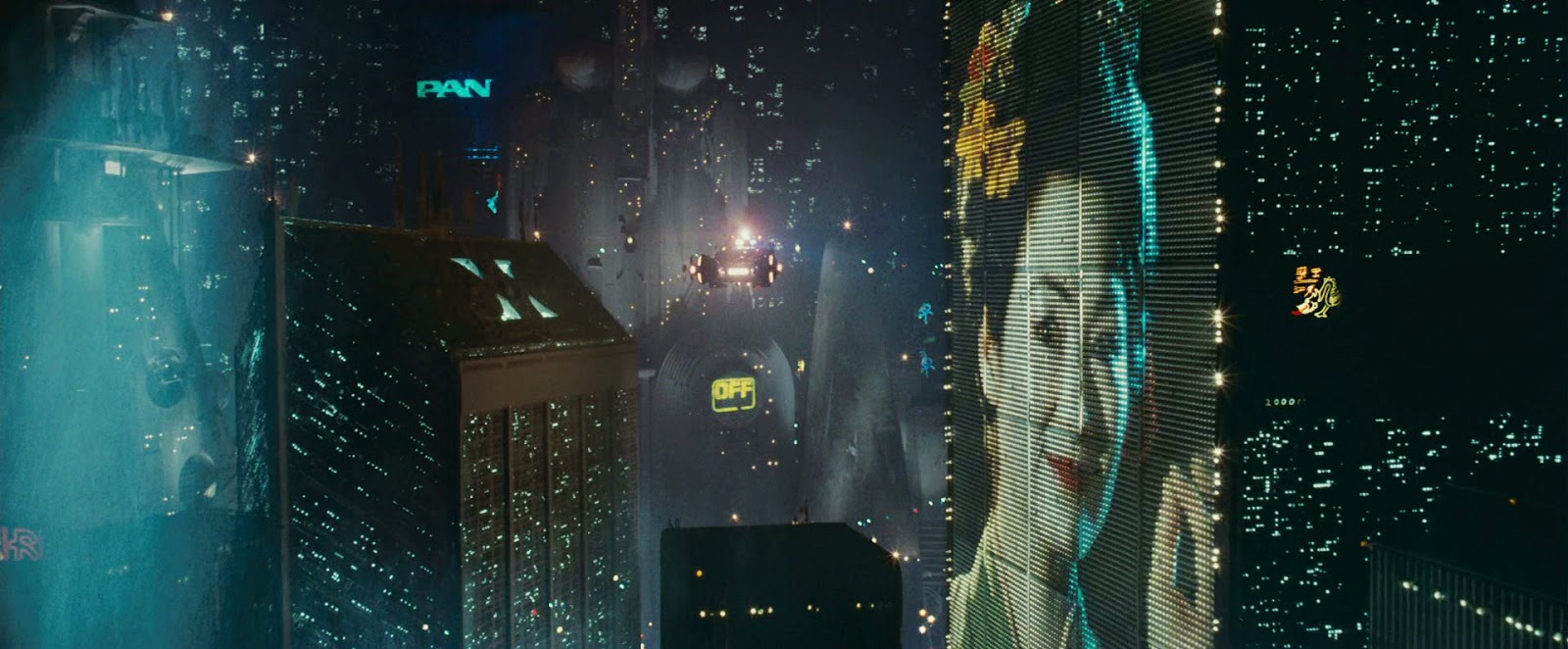 Content Count

232

Joined

Last visited
Everything posted by Timotheus
Yes it does. Still unclear to me whether this is lens or body related. I experienced it with the 14-140mm, the only native M43 lens I own. Electronic shutter gives massive improvement in the aforementioned shutter speed range. Drawbacks are less bit depth (though not sure about that) and distortions on fast moving subjects. Has been working fine though for me. For video on the G7 I use vintage glass. This reminds me I should test those also with mechanical versus electronic shutter. Should be able to identify the source of the 'shock', no?

Nice, very interested to see the results. There are few good comparisons on actual image quality between diopters. On a side note, can I ask where you found the close up for the 3.5/85-210? The actual zoom and it's accessorries (including the close up) are quite rare (in contrast to the f4.5 version).

Awesome man. If only that money tree in my backyard hadn't died... Good luck on the sale, should be no problem. Just out of curiosity now that you're selling this super-wanted Isco: do you have any anamorphic gear you will never sell? Or is it all in a flow of buying/using/selling/trying new stuff? Looking back on all the lenses you seem to have had or handled, you must have a truly unique perspective, so I'm wondering.

The 0.33 Minolta is nice, achromat also (at least, if it's the one for the 100-500mm zoom). Tito uses it regularly in his videos. I have the 67mm diopter from Asahi Pentax and measured it...indeed 0.33 also. If you want to know precisely how strong your Pentax diopter is, focus on infinity with the diopter attached. Measure the distance from sensor to the focus plane. Diopter strength = 1/(max focus distance in meters). Oh, if you do, let us know, I'll update the list :-) Cheers.

Yes it is! Though looks like the bayonet version (A9FB)... you can pop out the glass and put it in a cheap 72mm UV filter replacing the glass...Or you could look for the A9B version with 72mm thread. Options here and here.

No, they aren't, unfortunately (...as mentioned above ;-)) Could still be useful though. Here's a list I made a while ago https://docs.google.com/spreadsheets/d/1cEzX4hb0NKbhPetTkVsnORNHeGnji7lhB4OmuCdQC-g/edit?usp=docslist_api

Funny, I also looked into this, as I was hoping I might have discovered an unknown anamorphic haha... However it looks to be 'just' a 0.82x wide angle converter. Could be wrong though. See also the pics in this expired ebay sale. Not much anamorphic distortion going on, it seems. There is also some info on Amazon and in an advert (PDF) from Fujinon, although the precise specifications remain a bit foggy. Curious if anyone knows more.

Thanks @Tito Ferradans! I understand the MFD improves (nice) and rack focussing becomes better? Because you can kind of rack focus using your taking lens using this kind of adapter. (Oh, and excellent 1.33x shootout on your YT channel btw).

Hi guys, Just bought a filter clamp from Redstan (this one) for my Soligor 1.33x focus through anamorphic, to be able to attach some diopters. In the text on his website Redstan mentions using the Rangefinder with this clamp. This made me wonder: is there anything optical to gain from using a variable diopter such as Rangefinder / CoreDNA on these kind of focus through anamorphics? (Next to obvious ergonomic / usability advantages such as gearing and long focus throw etc.) Did anyone try?

Andrew, sorry to hear you´re having a hard time inspiration-wise. But man, you built something worthy here. There is tremendous value in the site as it as, and in the community that surrounds it through the forums. I share your contempt of the amounts of crap that flood the net, but I am puzzled why it so demotivates you, seeing the activity in this forum and in this very thread. Now I don't know (the change in) your traffic numbers, or what you want them to be. But the people that come here, seem to do so for quality and most contributors are sincere and mean well. Actually I think that sites/communities as this prove there ís a market for good content, in spite of the flooding shite elsewhere. Other places I like to visit for good content and atmosphere is Tony Northrups channel and (on another topic) the former Gametrailers guys, now working under the Easy Allies moniker. Checking EosHD and the forum has become part of my daily routine. I enjoy coming here and feel inspired; getting into anamorphics as a hobby is this site's fault entirely ;-) So yeah, this place means something to people, sure does to me, so thanks for that. I hope that helps a little to keep your fire burning :-)

Cool Tito, I'm curious to see how this works out. Are you gonna show it off on your YouTube channel? On a side note: would the square Tiffen filter that Hans mentioned be a good option for the 95mm thread of the Isco Video Attachment? Thanks guys!

Nice price for a century optics anamorphic http://pages.ebay.com/link/?nav=item.view&id=162041500268&alt=web

Hi all, Yeah...got a bit hasty with a seemingly sharp "Buy it now" option for this Iscomorphot S8/2x. It seemed okay, so I took the risk of buying it straight away, as it wasn't too expensive. Unfortunately, the lens isn't in the best shape as it shows (what I think is) lens separation on both front and back lenses. There is also a chip missing from the back element. This shows through aberrant flaring when using a wide open taking lens, but disappears when closing down (around f/4 and smaller). Pictures attached. The lens is useable for testing/experimenting, or as backup for spare parts. It is very easily disassembled, see this thread also and Was going to put it on eBay, but perhaps someone here likes to make an offer? Obviously, I have realistic expectations :-) Can ship worldwide from the Netherlands. Cheers, Tim

Cool idea. No idea about feasibility though. The designer of the Metabones Speedbooster actually visits this forum: @Brian Caldwell. Perhaps this mention invites him to a reaction ;-)

Hi, if you're interested in experimenting I have one, bit it has a chip missing from the back element and some lens separation. It is useable though at smaller apertures (f/4 and smaller). Was going to put it on ebay, but might as well sell it here for a small price. Send me a PM if you're interested, I can send you some detailed pictures.

A lot of Sigma announcements today, in addition to the 50-100mm F1.8: EF to E-mount adapter, promising fast AF and good price ($249). We'll see about AF speed, but surely some competition for Metabones. 30mm F1.4 for E-mount and MFT A new (ugly) mirrorless camera (two versions), unfortunately no video capabilities it seems

Yeah, I'm all for waiting for real life comparisons. But Andrew sure has a nice bite "...although Canon's implementation of the technology is A-ok, the marketing of it is highly targeted at Video Oligarchs and people who like moire." ZINGGG

The black side is actually the back of the lens, so they are mounted at the front. I thought this was an alternative design for the Iscomorphot 8/1.5, but there will be others here who know more precisely, Tito or Bold perhaps?

This thread has gone quite of the rails. Still interesting luckily :-) Was working on an explanation also but Cinegain beat me to it, cheers haha. Very concise indeed...btw, this and what Tony Northrup is explaining is exactly the same. As for Andrew's recommendation of the Sigma 50-150: it has my vote too. Great, portable lens well below 1kg (the one without OS that is). Probably very comparable to the aforementioned Tokina 50-135.

I remember Sigma announced a 'mount conversion service' when their Global Vision lenses were introduced. So you can switch mounts on all Art, Contemporary and Sports lenses...although I never heard anyone actually do this or what it would cost.

Seems Sigma has done it again: http://www.sonyalpharumors.com/leaked-first-picture-of-the-crazy-sigma-50-100mm-f1-8-lens/ Yet another uniquely fast zoom (for crop). You guys excited? I know I am :-) Now let's wait for RRP

I'm primarily into photography, and in this focal range I greatly enjoy the Sigma 50-150mm f/2.8 II EX DC HSM (non-OS). A very nice recent find was the vintage Tokina AT-X 60-120mm f/2.8. I'vs seen some Youtube clips of both being used to great effect in video. Really hope that the mysterious new Sigma lens offers something like the (discontinued) 50-150...great performance, range and size on APS-C, but I am guessing they will proceed with 'uniquely fast zooms' (a la 18-35 f/1.8, 24-35 f/2)...perhaps something complimentary to those two...35-70 f/2?

Same here :-( I'm into my third email to them, but despite receiving confirmation emails, no cashback or substantive response yet.

http://www.hifinesse.be/wfi-761672.html (in Dutch, sorry). They also have a NX500 with kitlens for 449. Only seller yet with these prices though. With all the love going around here for this somewhat tragic camera, I thought I'd mention this as an indication where prices may be going. Looks like patience is paying off for potential buyers, at least in the regions where Samsung announnced discontinuation.

Saw it opening night last week after ordering tickets like 3 months ago... Never did that before, ha. Really great moviegoing experience: cheers and applause from the audience, a great atmosphere. And the film totally earned it, I feel. Yeah, the plot is quite similar to Ep. IV but they nailed the characters, I cared for 'em and the film is just good fun. Very much looking forward to the next one.