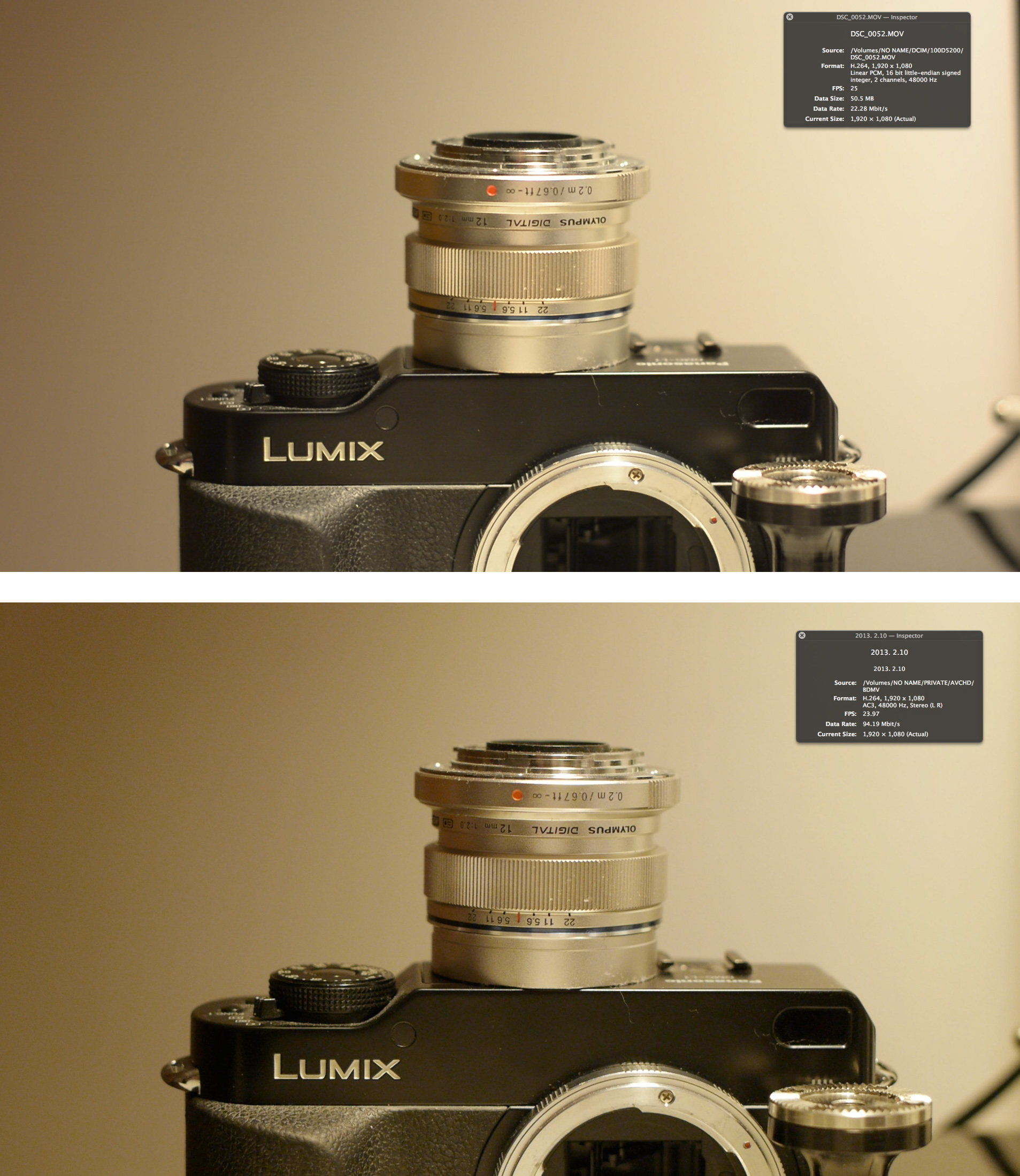 Click the image to view at 100%
Now considering the GH2 is almost as sharp as a Canon C300 in 1080p with the hack (EOSHD Unified 99 applied for this test), the Nikon is pushing to within 98% of the resolution on the GH2 shot.
However it has the advantage of a more gradual fall off in tone, a smoother looking image, less noise at high ISOs and a larger sensor.
This was shot at ISO 800, F2.8, 1/30.
Lens on the GH2 - Samyang 35mm F1.4. Lens on the Nikon - E Series 50mm F1.8 (pancake)
On APS-C, 50mm gives the same field of view of 35mm on Micro Four Thirds.
The rolling shutter seems similar to other DSLRs on the D5200. For some reason the Nikon seems to have worse rolling shutter on the live view display than on the actual recording.
As you can see from the codec info about the GH2 is pushing upwards of 90Mbit and the Nikon is at 22Mbit (seems a constant bitrate codec).