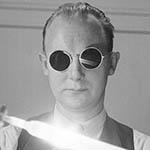 ---
Similar Content

By andrew berekdar

Freefly Movi M10,
Included with the kit are..
2 x LiPo batteries, 2 x chargers, tools, Samsung tablet, stand, accessory mount, adjustable mounting plate.
You are welcome to test the gimbal in London, feel free to get in touch with any questions.
Selling for £2000
(Also selling a Cinema Oxide Custom fitted Peli Case for the M10, selling at £500)
 


By Adi

Hi everyone,

I'm selling some of the gear I gathered in the last 2 years, everything is in excellent condition used only a few times while some items were never used. I have pictures for everything so if you're interested drop me a line and I'll share them with you. Some but not all are uploaded here: https://www.flickr.com/photos/

[email protected]

/  

1. Marshall V-LCD71MD 3G 7" full HD monitor, excellent monitor with all the usual features (used on 2 shoots):  1600€

2. Cinevate Atlas 30 slider with Manfrotto MVH502AH fluid head (used one time): 1100€

3. Vocas shoulder rig with Zacuto Recoil handgrip kit (tornado + followfocus)+ an extra offset bracket + 3 x1kg Vocas weights, includes a pelicase (vocas used, zacuto recoil not used): 1500€ 

4. DJI Phantom 2 V2 RTF Zenmuse H3-3D gimbal for GoPro, with 3 batteries, FPV monitor, extra set of props and props guard . This drone was modified by Kopterworks.com with rewired electronics, bunch of stuff for GPS and wireless transmission, it works very smooth with zero lag on the FVP monitor (used 2 times): 500€

5. DJI Inspire 1 with 2 controllers, 3 extra batteries, second set of props and full set of 4 ND filters for the X3 camera (used one time): 1950€

6. ACR-SYS (BeSteady) One Plus Expert Combo gimbal. I have 2 of these for sale including a hard peli case, they are basically new, I used them on two shoot days. This is a great gimbal for smaller to medium cameras, has a weight load limit of around 2.4kg. As I have tested a lot of gimbals including Movi M5 the BeSteady ones were the best in terms of stabilisation. Here are 2 tests I shot entirely on the gimbal with the Blackmagic 4k Production camera and no post stabilisation: https://vimeo.com/109260037/6ca7795cfc , https://vimeo.com/109163594/a8b4b65cb7   1800€ 

7.  Easyrig Mini Strong, again I used this on 1 shoot, it's in excellent condition: 950€

8. Aputure DEC Canon EF to SonyE mount adapter. This is a new item, never had a chance to use it: 370€

9. Blackmagic 4k Production camera (EF mount) with Peli case plus a few accessories (dtap cables, v-mount batteries, and 4 240Gb SSD): 2100€ 

10. Sachtler Ace M tripod (used one time): 450€

11. Some cheap but good photo lenses in excellent condition (Canon EF mount): Tamron 10-24 (250€), Smayang 14mm (250€)  and Tamron 90mm 2.8 macro (290€)  

Cheers

Adi

By Oliver Daniel

DJI GEAR FOR SALE - including the X5R Camera at a bargain price!
Due to a change in business strategy, I no longer require my DJI gear.
All items are in excellent condition.
 
Items for sale are:
DJI X5R Camera Package (Camera, 15mm lens, 512gb SSD, SSD reader, X5R hard case) £1980
DJI Inspire 1 TB47 £100
DJI Inspire 1 TB48 £120
DJI Osmo Handle, Phone Holder, Battery Extender, Intelligent Battery, Charger, Base and bits: £150
DJI Osmo X5 Adapter £60
 
All of these items put together create a DJI Osmo RAW, which I can sell as a package too.
I'm based in the UK and I own my own video company - Video Ink Ltd. 
Payment through Paypal only. 
Shipping included if you're from the UK!
Please PM me if you're interested!