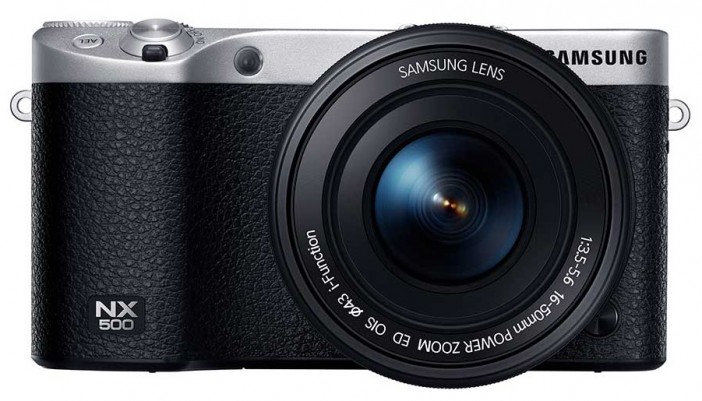 The NX500 has been announced and it features the same sensor and 4K codec as the NX1, but for half the price.
If the NX500's image performs the same as the NX1 then this will be the best overall video quality you can get for the price.
We've come a long way on a budget since the GH2. Here are the specs of the upcoming NX500 –
28.2MP BSI APS-C CMOS Sensor
DRIMe V Image Signal Processor
4K HEVC Video Recording at 24 fps
3.0″ 1036k-Dot Tilt-Touchscreen Monitor
NX Autofocus System III & Auto Shot Mode
205 Phase-Detection AF Points
Up to 9 fps Shooting and ISO 51200
Dual Command Dials & Hybrid UI
That $799 is not just the body only price, that includes the 16-50mm power zoom OIS kit lens.
At first glance it seems Samsung have done a minimal haircut compared to the NX1 but there's no mention of slow-mo mode (NX1 has 1080/120fps) or 25p in 4K. It's also not yet clear whether the other new NX1 firmware features such as picture profiles like Gamma DR and the Master Black Level setting have made it over to the NX500.
Frame rates look similar to the NX1 pre-firmware update.
4096 x 2160: 24 fps
3840 x 2160: 30 fps
1920 x 1080: 60 fps, 50 fps, 30 fps, 25 fps, 24 fps
Hopefully it will have 3840 x 2160 in 24p and 25p not just the NTSC 30p listed on the US specs sheet.
Amazingly the $799 is not a body only price, you get a lens with it – the 16-50mm OIS pancake zoom (as offered with the basic NX1 kit). This is a very small and light lens and sharp but it's slow. The 30mm F2.0 is a nice addition at around $250 but better still you can grab a range of SLR lens adapters from eBay for NX mount. Nikon AI lenses with manual aperture rings or Canon FD lenses are good budget solutions.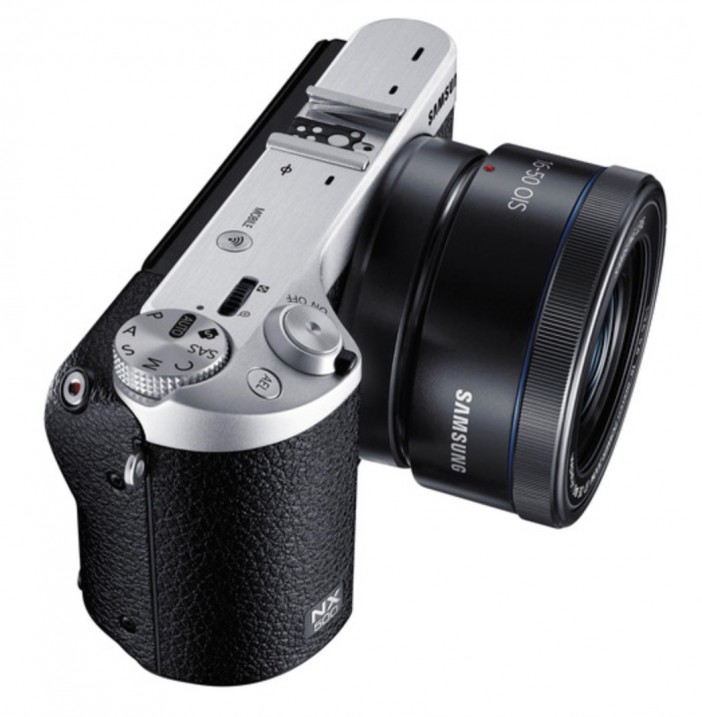 So now 4K capture is truly affordable for the masses but is it practical to handle in post on a budget as well? The H.265 codec on this camera does need transcoding to ProRes LT to be immediately editable and Samsung's bundled software is extremely poor. However with a bit of research and a 'NX1' search on EOSHD you will find apps like iFFMPEG which do the job much better. The good thing is, this is a cheap 4K camera that does NOT need a bit expensive hard drive purchasing spree, because the original capture file sizes are closer to 1080p than 4K.
Of course since the 28MP sensor has a full pixel readout with no crop, rolling shutter is a little more severe than on most 1080p cameras – but the 4K output makes for MUCH cleaner looking 1080p when scaled in post by 50%, with no visible real-world moire or aliasing problems. While moire cannot be fixed in post, rolling shutter can (usually).
The NX500 will ship in March.