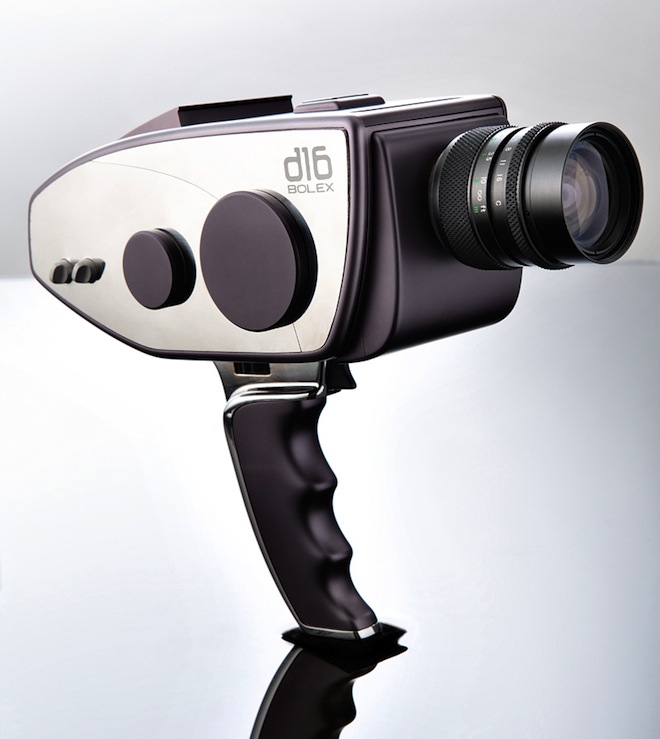 I'm really impressed by this new Digital Bolex blog post detailing what they have been spending all this extra time on. The project has had a massive yet very sensible improvement on the original specs of the camera.
First the body has gone from heavy steel to light carbonised aluminium and become weather sealed so intrepid 16mm explorers can 'take it into a jungle and get wet'. Sounds like fun.
Add to this the fact that it is now good for 4 hours on the internal battery instead of 2, and that virtually removes the need for an external battery solution like the Blackmagic Cinema Camera requires. Good for cutting down bulk and very good considering it records raw. Raw is a hungry beast.
Another very cool feature is a removable OLPF. If you feel moire is an issue you have that in the camera by default, if you feel it softens the image and you're better off without one you just slide it out and replace it with clear glass (provided by Digital Bolex).
The data ports have gone from USB 2.0 to 3.0 which is a big improvement. Super fast data transfer direct from the camera.
Also on the connectivity side the camera now has HDMI as well as HD-SDI (better than the Blackmagic Cinema Camera which only has HD-SDI) and the camera now has an additional 4th XLR jack. Yes 4! Talking of audio there's now some neat analogue audio gain knobs on the camera and an analogue processing stage for better audio as well as 24 bit 96khz processing. Audio looks to be a real strong point of this camera for $3000.
One surprising new feature is a 12v output – yes output not input! – on the camera itself so you can power your monitor or EVF from the camera's own battery rather than adding one to the monitor unit itself. Very cool idea.
That is an abbreviated list so check out the full one at the Digital Bolex blog for more improvements. It seems the project is turning out to be a success behind the scenes but real artists ship! Let's hope they can do it in volume and without any Blackmagic style manufacturing issues. Best of luck to the team from EOSHD.