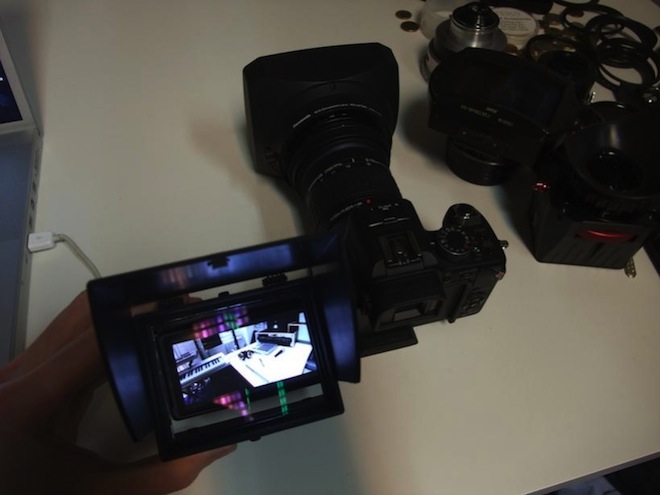 Buy on eBay from London based Cinematographer, big version (ex-BBC stock)
A few months back I said to Steve Weiss in an email, come up with an anamorphic version of the Z-Finder so we could have a true 2.35:1 screen in our eye while shooting.
Well it turns out there is already such a product and it was made by Century for the BBC. Zacuto and others are not yet in on the act but if anamorphic shooting really takes off in the next few years they may want to look at coming up with a similar thing.
Read moreCentury Optics anamorphic viewfinder hood for DSLRs