Tuesday, 08 April, 2014 17:39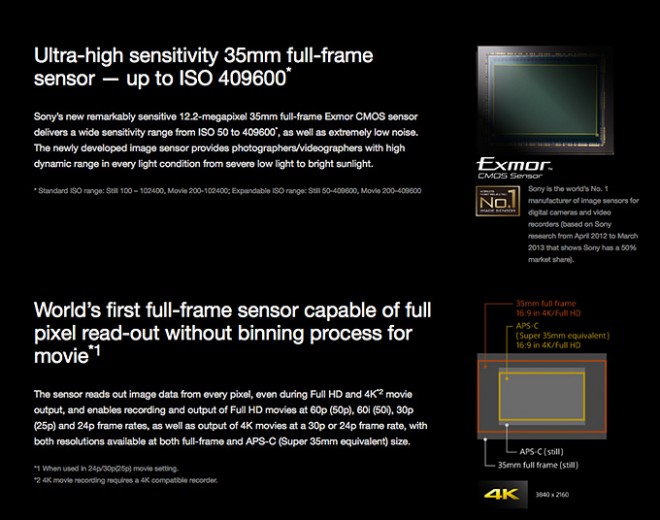 One of the enigmas emerging from the A7S is whether you can shoot 4K in APS-C crop mode as well. APS-C is Super 35mm in cinema language. I really would like to use my Cooke S4i Minis via a PL adapter on this camera! Taking advantage of the low light sensitivity. APS-C crop mode would also allow the use of standard Sony E-mount / NEX lenses, Canon EF-S and Nikon DX lenses.
Sony's information (above) implies that is the case with "both resolutions available at both full frame and APS-C size".
I dug a little deeper to find out more…