Tuesday, 09 July, 2013 20:55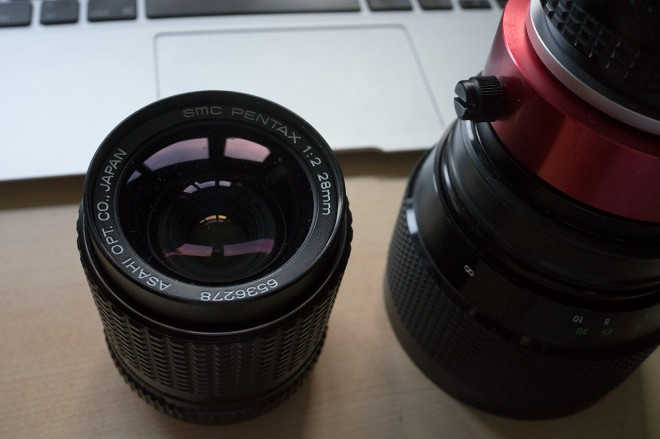 The Contax Zeiss Distagon 'Hollywood' 28mm F2.0 is a classic fast wide for full frame and is incredible on Super 35mm as well. Wide open it's one of the sharpest F2.0 wide angle lenses available and it has very little distortion.
The Contax Zeiss version fetches $800 on eBay but there's a $60 wolf in sheep's clothing called the Pentax PK 28mm F2.0 which has a fascinating story behind it.