Wednesday, 10 April, 2013 13:25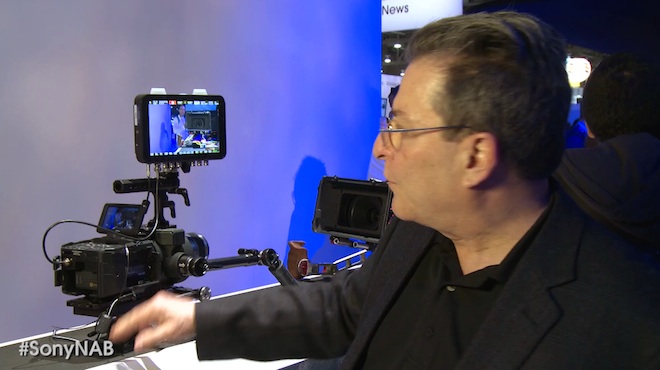 Super charged specs!
1-60fps 4K raw to DPX format
120fps 4K raw burst mode
240fps 2K raw continuous to Cinema DNG (would love to see the file sizes on that!!)
Single 3G HD-SDI link
You won't need Sony's own expensive raw recorder for the F5 to get 4K raw on the FS700. The camera firmware will step it up to being able to deliver 4k over a single 3G HD-SDI connection to the affordable Odyssey7Q monitor / recorder.