Wednesday, 29 February, 2012 14:47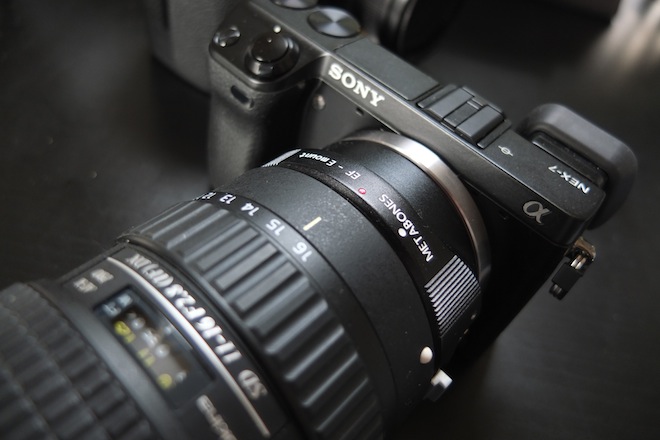 The Metabones / Conurus EOS adapter for Sony NEX is not the first to have seamless electronic aperture control on NEX bodies for Canon EF / EFS lenses but it is the smallest and most affordable.
What is build quality like? I've had some Metabones adapters before, namely the ones for Contax G to Micro Four Thirds and NEX. These were far better built and manufacturers than their Chinese equivalents, and made in Japan. The same goes for the new Metabones EF to E-Mount adapter.