Thursday, 24 March, 2011 13:08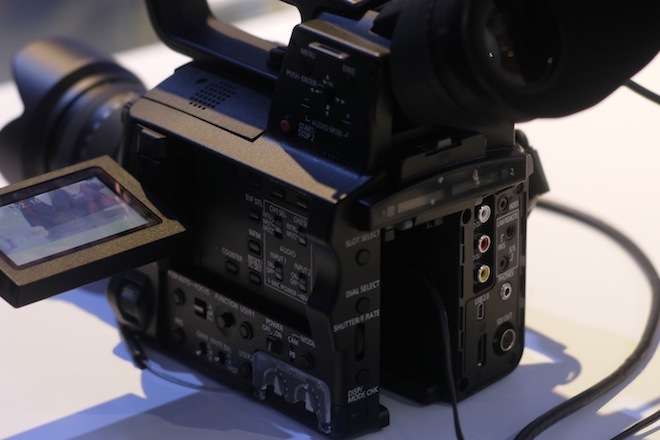 A few people are telling me that Panasonic plan to show a mock up of the AF100′s successor at NAB. The model number has been set, and will be revealed along with the main specs.
UPDATE – the product is not necessarily a replacement for the AF100, but Panasonic will definitely be showing a prototype new camera.
They're good sources and seem to be convinced.
Details are scant at the moment, and the actual release date of the finished product won't be until much later – possibly next year.
It will be interesting to see what form factor the mock up resembles at NAB, and how much of the final spec Panasonic is prepared to put out there with it. They want the feedback (which is why they are doing this in the first place), so it will have to be a serious mock-up.
I'd expect it to move away from the GH1/GH2 core technology of the AF100 and have a 2K native sensor, designed from the ground up for video. I'd also expect a much better LCD and EVF, along with a smaller more medium-format style body – like what Sony have with the FS100. That seems to be the current trend for pro video cameras.
The current Panasonic offering – the AF100, although similarly priced, does not quite compete on image quality terms with the new Sony, although it does have an ND filter and HD-SDI. (As an aside, Sony said they couldn't fit an ND filter in the FS100 because the E-mount's flange is too short, and yet Panasonic managed it with their Micro Four Thirds mount which has only a very slightly longer flange distance, as a matter of millimetres!)
Everything else would be speculation at this point, but expect an interesting time at NAB around the Panasonic stall.