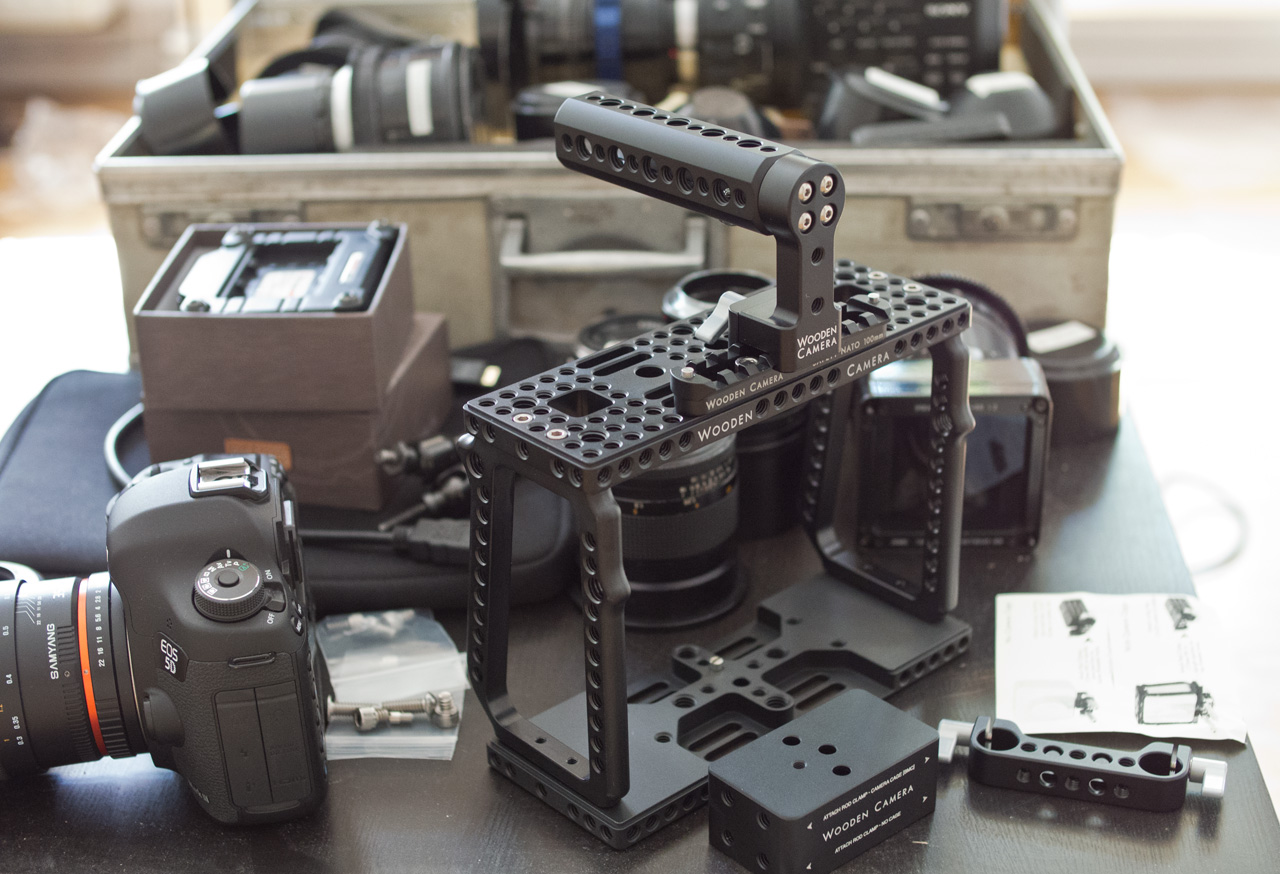 Almost there, just need to fill in the hole in the middle
Very impressed with the build of this Blackmagic Cinema Camera cage. It is by Wooden Camera if anyone is interested take a look here:
http://woodencamera.corecommerce.com
I'll be adding rails, shoulder mount and a handlebar to it for handheld stuff though. The Switronix power base I have also ordered will mount somewhere, but I haven't yet decided where. It is actually designed to go under the camera.
As part of the Blackmagic Camera Coverage coming on EOSHD I am also working on preparing a possible shootout with some very skilled crew in Berlin between the Red Scarlet and Blackmagic in raw, and the FS100 & GH2 in the mix too. It will be very interesting to see where it fits in, as it is completely new prospect at $3000.
I'll get in touch with ReWo soon as well to see what they have planned. Talented guys.