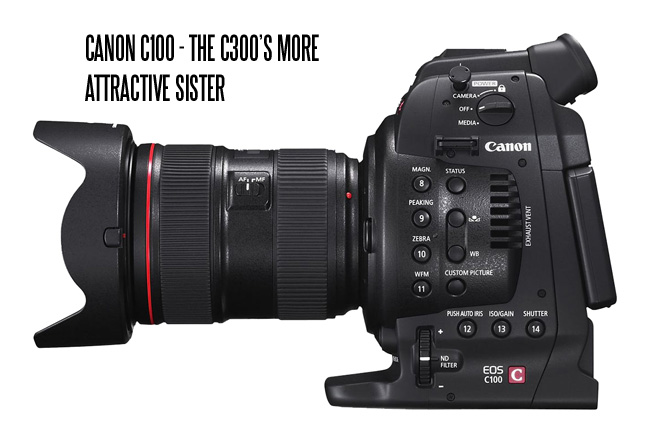 Canon today launched the much speculated Canon C100, the budget version of the C300. Priced at $8K to compete with the Sony FS700, the camera is double the price of a FS100 but features built-in ND filters and the same sensor as the C300. The design and handling looks fantastic, it is even smaller than the C300 (by some 15%) but the major compromise is the codec which is now AVCHD at 24Mbit 4-2-0.
However HDMI is uncompressed so for effectively another $300 you can record broadcast standard material to a Blackmagic HyperDeck Shuttle in ProRes.
I really like the C100 at first glance. But will it be enough to compete with the FS700?